A calm and tranquil space is now available for staff to use for rest and recuperation at the University Hospital of Wales.
Thanks to funding from a large donation made from Gareth and Emma Bale during the pandemic, Cardiff & Vale Health Charity and the Employee Health and Wellbeing Service has been working with Health Board colleagues to deliver a Staff Haven located at Lakeside Wing at the University Hospital of Wales. The Staff Haven opened on Monday 1st February 2021.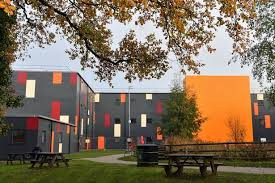 The Staff Haven concept stems from the idea that Health Board staff should have somewhere to take time out and access an environment to rest and reflect to protect their emotional and mental health wellbeing. People choose to do this in different ways and therefore the area is designed to be multifunctional.
The Staff Haven has a break-out kitchen area to make a soothing hot drink, tables and chairs to sit and reflect, shower facilities to wash away the day and it is a mobile-free zone to give busy minds chance to unwind, even if only for a short while. The quiet area encourages staff to sit without any stimulation and relax.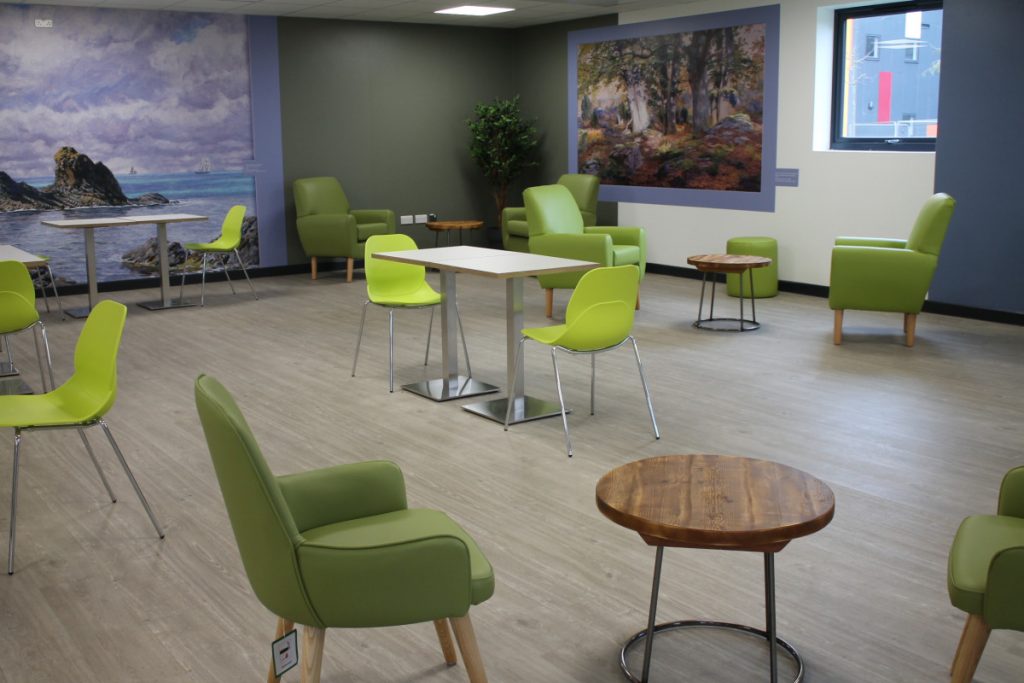 The area is flexible to meet the needs of staff – whether it be a space to perform mindfulness or take some time out to read a book.
Staff were asked about the design, look and feel of Staff Haven and there was an overwhelming response to it having a nature theme.
Beautiful artwork adorns the walls, helping to spread positivity and grounding. It is hoped that bringing the outdoors indoors by using natural colours and plants alongside motivational and inspirational art, will help create a zen-like area.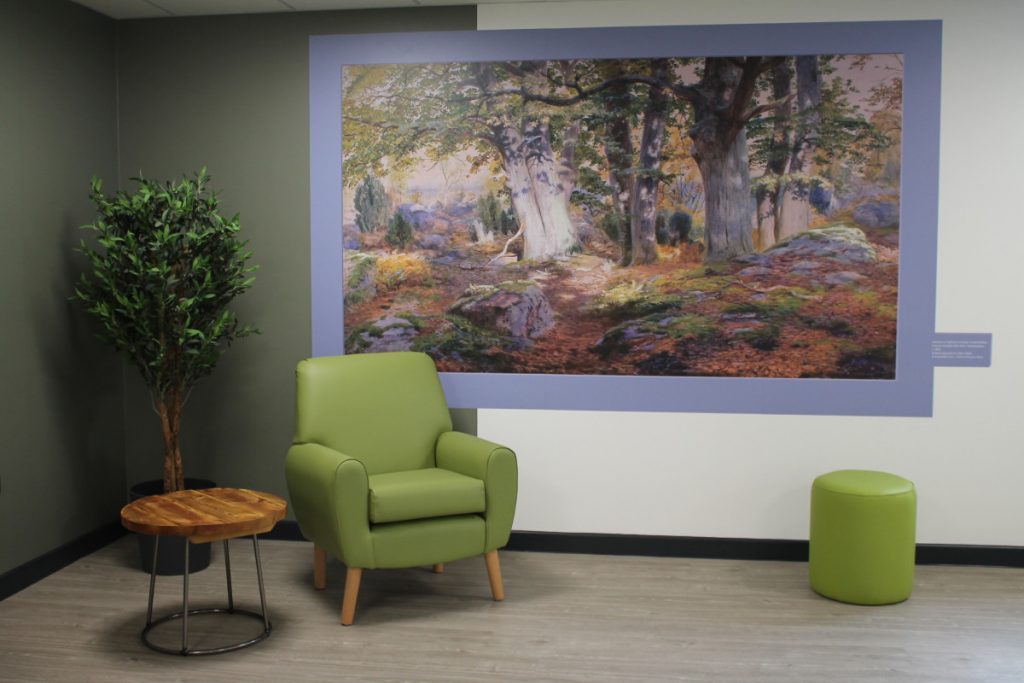 The Staff Haven will positively promote staff wellbeing and resilience by providing information and advice on intervention that sits alongside the Health Board's staff wellbeing strategy and is influenced by the expertise of the Employee Wellbeing Service and Occupational Health Service.
Simone Joslyn, Head of Cardiff & Vale Health Charity and Arts said: "The Health Charity was delighted to support our staff through the provision of a Staff Haven. It is so important, especially now during the pandemic, that staff can take some time out of their busy working day to build resilience and reflect upon their day to aid in the recovery of emotional health and wellbeing.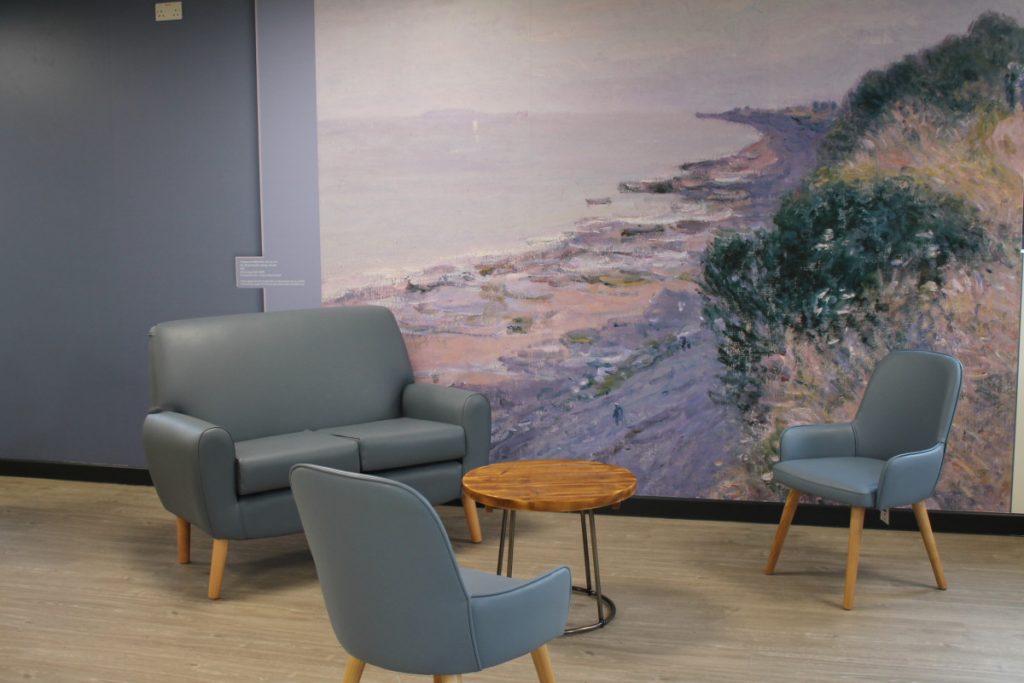 "I'd like to thank Gareth and Emma Bale for their generous donation which has enabled this facility to be developed.  I'd like to thank Artist Nathan Wyburn, Grosvenor Interiors, Amgueddfa Cymru National Museum Wales and Poppi Contract Furniture for their involvement in the project.
Nicky Bevan, Head of Employee Health and Wellbeing Service said: "Being able to rest and recuperate is essential if we are to sustain our wellbeing during these extremely difficult times.
"The aim of the Haven is to give staff an opportunity to be able to decompress away from the clinical or office environment and to have a space to invest in some self-care.
"I'd like to thank our Patient Experience Team, colleagues from the Capital, Estates and Facilities Team and my colleagues in the Employee Wellbeing Service for their support."
Dr Kath Davies, Director of Collections and Research, Amgueddfa Cymru says:
"We are pleased to support Cardiff and Vale University Health Board on their new staff haven. We hope that the Amgueddfa Cymru – National Museum Wales art collection can positively influence the health and wellbeing of staff at the hospital and help lift their mood at what is it a difficult time."