About Us
Cardiff & Vale Health Charity is the official charity of Cardiff and Vale University Health Board
which supports all the wards, departments, hospitals, community services and
research areas throughout Cardiff and The Vale of
Glamorgan.
The Health Charity manages over 300 funds for equipment, research, treatment and patient care so that donations can support work and projects over and above what normal NHS funding provides. Providing cutting-edge research and equipment is central to our charitable role.
In addition, creating a more welcoming and comfortable hospital environment can make a huge difference to patients and their families. Art and music throughout the hospitals, refurbishment projects and some specialist counselling projects are provided by the Health Charity to enhance the patient experience. Many of our Health Charity supporters have a strong wish to thank the hospital staff who have made a difference to them and their families. Through their donations we are able to make hospital areas more comfortable for staff, providing rest areas, drinks facilities and other simple enhancements. Some funding is also used for employee wellbeing and to provide extra support for our dedicated clinical staff.
Last year you helped raise a total of £2 million pounds
to help make things better!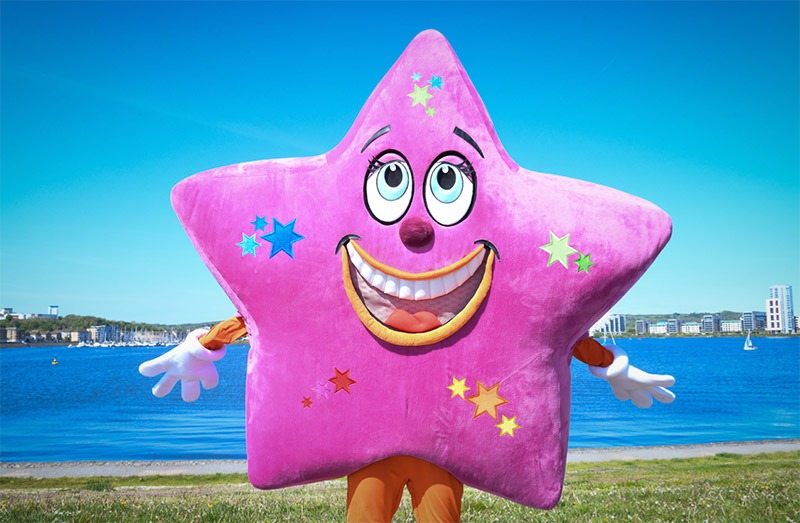 Seren the Star is Cardiff & Vale Health Charity's mascot. Wherever she goes she brings a smile to our patients, visitors, staff and members of the local community.
Seren prides herself on keeping fit and active and her favourite pastime is running. She can often be found at the Cardiff Bay Bed Push Challenge or taking part in the Cardiff Half Marathon Festival of Running mascot race, where she took the winners title in 2018 and came a close second in 2019 to Cardiff Blues mascot Bruiser Bear.
Seren can also be seen out and about in the local community, hanging out with beavers and scouts and at local events – she's a very sociable little star – if you see her, why not give her a high five!
Health Charity Patrons