Thank you to the family and friends of Peter Owen who took on a 300 mile Challenge, all in aid of supporting the staff on the Intensive Care Unit at Cardiff and Vale University Health Board during the COVID-19 pandemic!
On the 2nd April 2020, Peter Owen was admitted to the COVID-19 Intensive Care Unit at the University Hospital of Wales where he is undergoing treatment. To show his gratitude for the care his father is receiving during this truly difficult time, Peter's son Michael decided to start fundraising and set up a JustGiving page to support the dedicated staff of the Intensive Care Unit.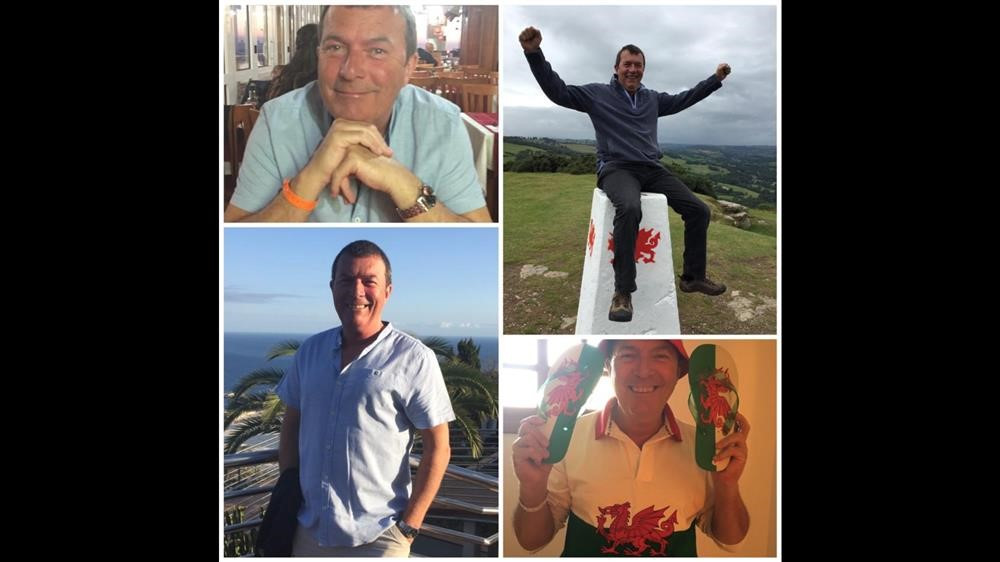 Michael, along with 24 other family members and friends pledged to complete a challenge that between them, they would walk, run and cycle the distance from Cardiff to Aberystwyth pier, a place close to Peter's heart, three times. The group of 25 fundraisers collectively completed this mammoth challenge over Saturday 16th May and Sunday 17th May, exceeding the original goal of 300 miles, actually achieving a distance of 687 miles!
Michael was not alone in wanting to show his support to both his father and the staff of the unit, as within just six hours of setting up his JustGiving page, the total had risen to over £1,500! Following the completion of the challenge, the total currently stands at a whopping £6955.32, congratulations Michael and all those who took part!
Michael said "If it was not for the amazing NHS staff who are treating my dad, it is likely that he would no longer be with us. We have come together to say a massive thank you to these truly incredible people in an effort to raise money to support them. Times are very tough, but any donations we received will be hugely appreciated and will go towards a great cause."
Cardiff & Vale Health Charity very much appreciates this act of kindness and on behalf of all the NHS teams here in Cardiff and the Vale of Glamorgan, we thank Michael and all others who participated in the challenge from the bottom of our hearts for their inspiring kindness and incredible generosity once again.
You can help them raise even more by contributing to Michael's page; https://www.justgiving.com/fundraising/Michael-Owen10
If you would like more information on how you can help #SpreadTheLove and help our frontline NHS Teams through this pandemic then please visit Cardiff & Vale Health Charity's website; https://healthcharity.wales/how-to-help-during-covid-19/, contact us via email; Fundraising.cav@wales.nhs.uk or make a donation here; https://www.justgiving.com/campaign/spreadthelove
Frontline NHS staff go to work to keep us and our loved ones safe. The greatest thing we can do right now to return the gesture is to stay at home.
So please Stay Home, Protect the NHS, Save Lives.