The Forget-Me-Not chorus recently visited St David's Hospital to bring joy and entertainment to those affected by dementia through the power of song.
This visit provided much-needed respite to those on the wards at a time when visiting is restricted.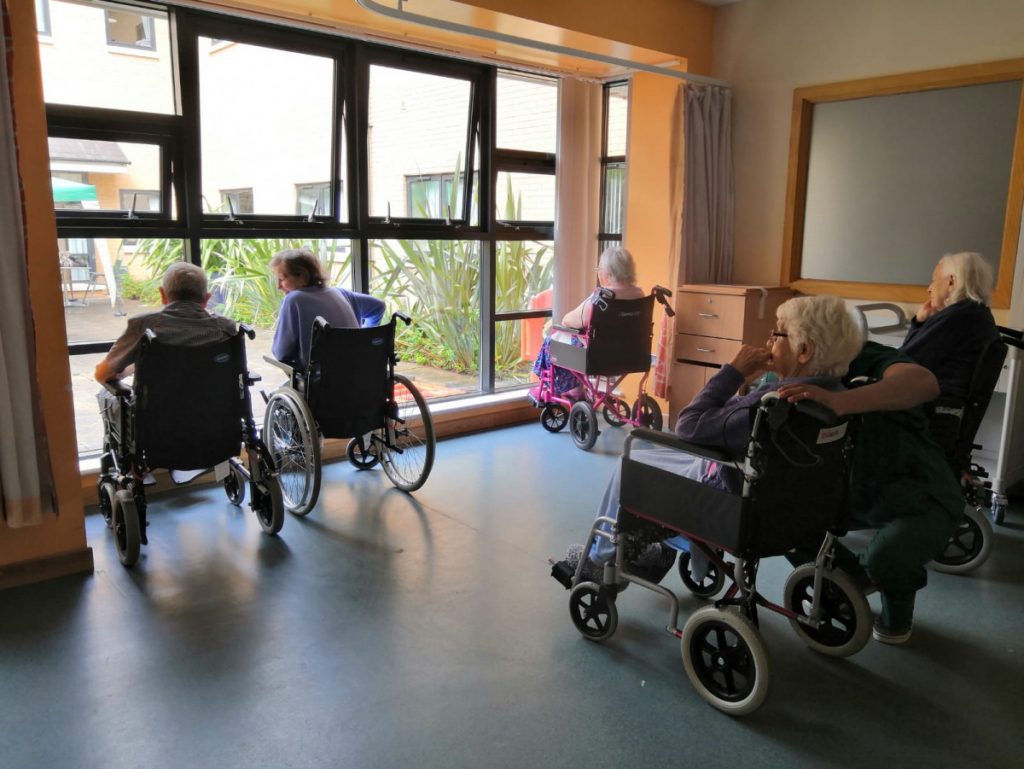 Forget-Me-Not Chorus have been putting on a series of outdoor car park and courtyard concerts, allowing isolated patient s to participate in live music from the safety of their window, balcony or garden whilst obeying all social distancing guidelines.
Staff at St. David's opened the windows and accompanied patients to view the outdoor performance, letting the music flow into the wards
Simone Joslyn, Head of Arts and Health Charity at Cardiff and Vale University said: "I really want to thank Forget-Me-Not Chorus, especially Kate and Sarah for their commitment to bringing joy to our patients both pre-Covid and now in this difficult time both at St David's Hospital and our Mental Health Older Peoples Services at University Hospital Llandough.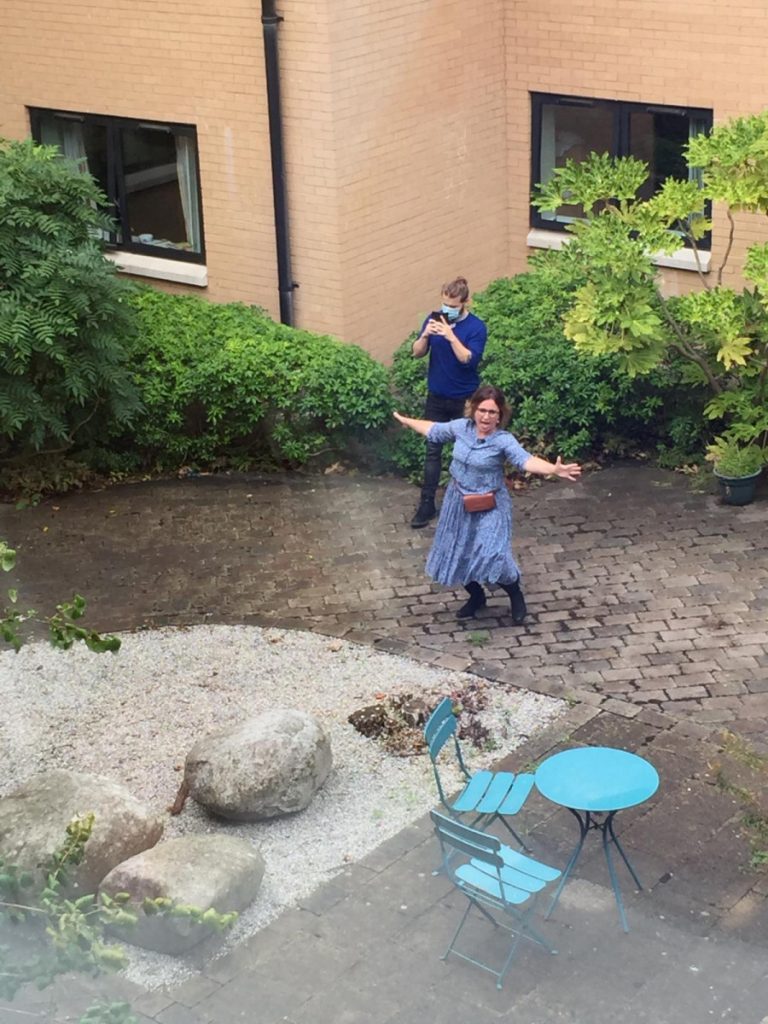 "I have seen the difference these sessions make to our patients and they bring some relief to our staff who continue to strive to provide a great experience for those within our services at this time."
Claire Davies, Well-Being Activity Co-ordinator for Mental Health Matters who help staff at St. David's Hospital said: "I just wanted to express my gratitude for the amazing performance outside our ward.
"We have one lady on the ward who is usually uncommunicative, very wary of others and requires a great deal of encouragement to carry out everyday tasks, including feeding herself.
"I identified that music and dance is a great way of connecting with her. Her response to the music Forget-Me-Not Chorus performed was incredible. This lady danced for the entire session, she was the first to start moving with her expressive conducting. She didn't stop smiling and vocally was far more engaging and responsive. It was a delight and a pleasure to watch and the effects continued well into the afternoon.
"I wanted to thank Cardiff & Vale Health Charity for supporting these sessions, Sarah and all who were involved in bringing this experience to St David's Hospital. It truly was a blessing for patients and staff alike."