In December 2020, Cardiff & Vale Health Charity celebrated 10 years of making things better for patients, visitors, staff and the wider community.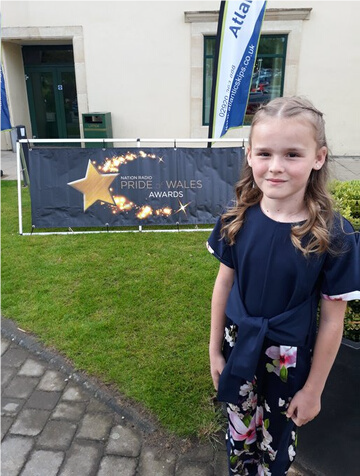 The Health Charity had planned to hold a 10-year celebration event, looking back at the major projects it has funded and celebrating the contributions of their donors, fundraisers, volunteers and community partners during the past decade. Unfortunately, due to Coronavirus these plans were cancelled. Instead, the Health Charity will be taking a look back at how its fundraisers, donors, volunteers and community partners have helped to change things for the better over the past ten years.
Here are just some of the activities and events held by the Health Charity supporters and fundraisers in 2019.
10-year-old Ellie Lewis, decided that she would undertake a year of fundraising for the Better Life Appeal. Ellie's father has Cystic Fibrosis and receives treatment at the centre in Llandough. Ellie has climbed Pen y Fan every month for six months, climbed Snowdon and plans to complete the SAS training climb called the Fan Dance. Her story has been aired on S4C, Wales Online and in the South Wales Guardian.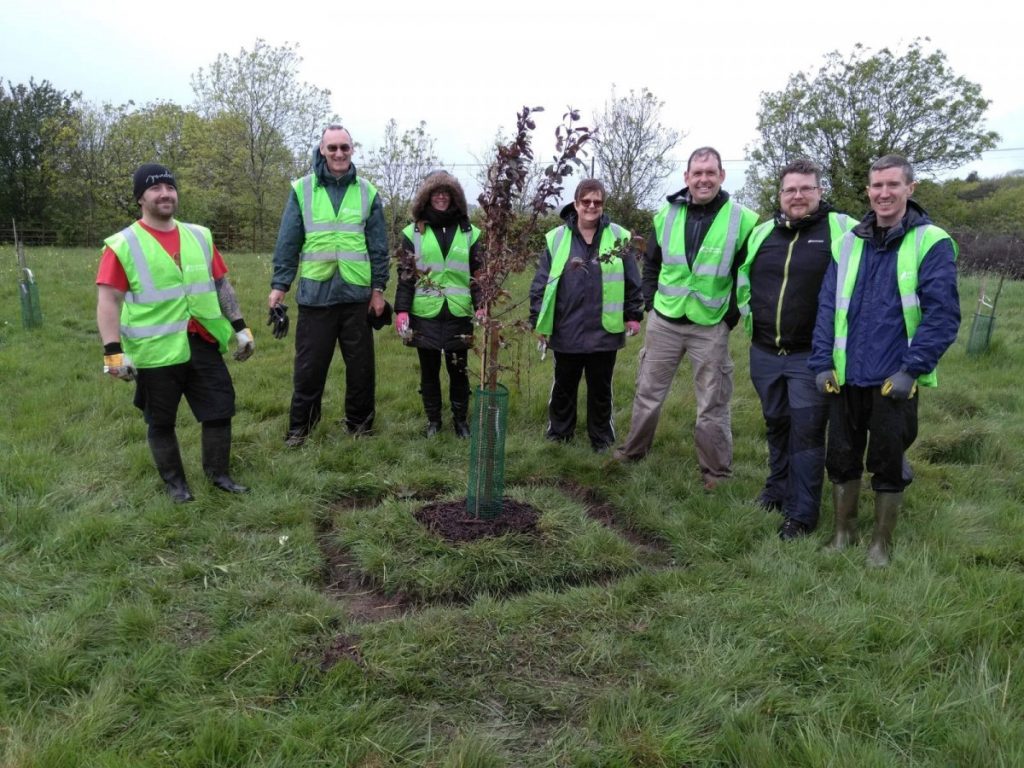 A huge thank you to our wonderful volunteers from Lloyds Banking Group who visited Our Orchard to volunteer. They helped maintain our apple trees by digging and clearing the vegetation from around the base of each tree, to enable each tree to flourish.

James Bell from Lloyds banking group said every member of his team thoroughly enjoyed volunteering at the Orchard and can't wait to come back again soon.

Volunteers make an amazing difference as we couldn't continue the work at Our Orchard without them.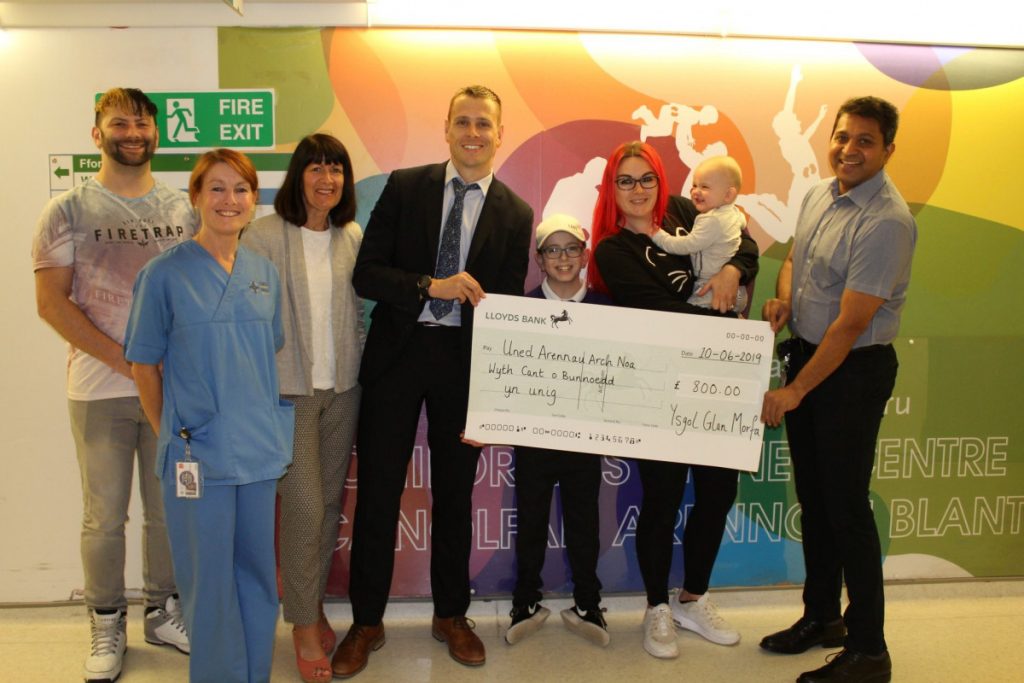 A big thank you to Dominic-Jake Denton and his friends at Ysgol Glan Morfa for their kind donation of £800 to the Children's Kidney Centre at the University Hospital of Wales.

Dominic recently received a new kidney and his friends; their families and school contractors have been busy raising money to give something back to the unit that treated him.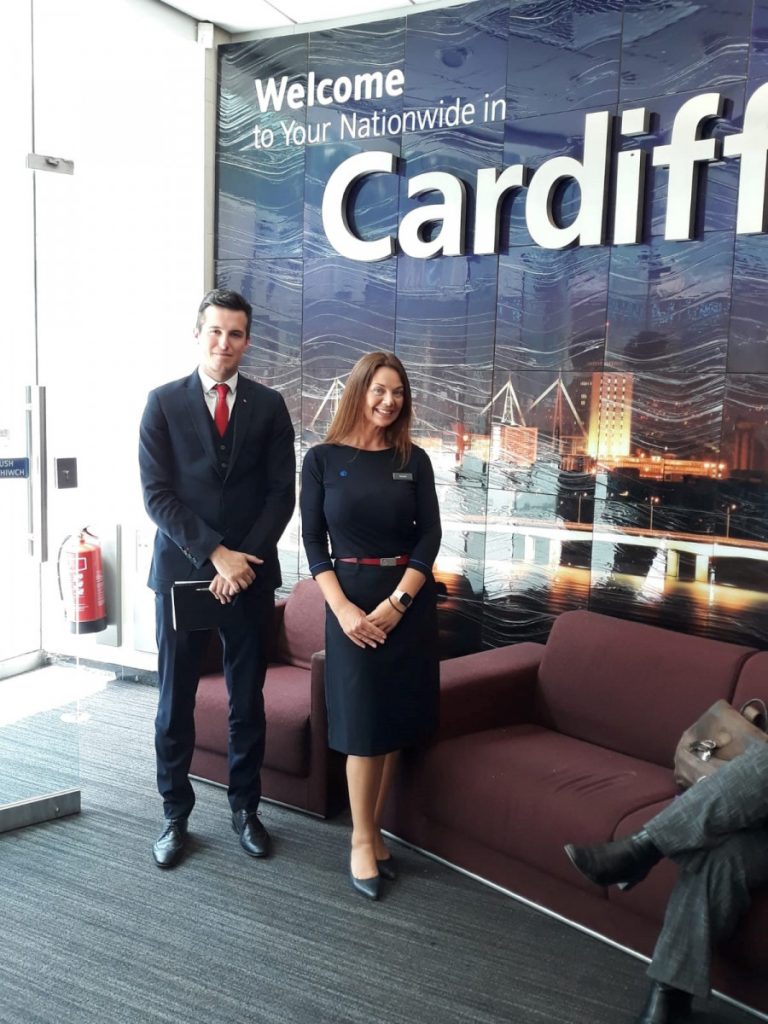 We are super excited to announce that Nationwide Cardiff have chosen the Heath Charity as their Charity of the Year 2019. The first event kicks off on Monday 8th July with staff members cycling the distance from John O'Groats to Land' s End on static bikes.

A huge thank you to Rachel Ford, Customer Representative for nominating the charity. Rachel is picture with Scott Lewis, Assistant Branch Manager.
We are extremely proud of the 15 members of staff and family members who all completed the Welsh 3 Peaks Challenge last weekend to raise money for the Health Charity.

It was a gruelling day and the weather wasn't particularly kind but they persevered and hiked over 17 miles and climbed 7657 feet in under 21 hours which is fantastic. They started at Mount Snowdon, then headed down to Cadair Idris and then last but not least, Pen y Fan. There was great camaraderie and support within the group and they've made friends for life.
A special thank you to Unison Cardiff & Vale Branch for sponsoring the event and to Asda, Pentwyn and Tesco, Culverhouse Cross for donating water, bananas, energy drinks, sweets and lots of other goodies to keep the trekkers going. Also, to St Cyres school in Penarth for allowing us to use the minibuses free of charge.

The event raised over £5,600 which will support Our Orchard at University Hospital Llandough, Critical Care Unit at UHW, Parkinson's Clinic, Ward A2, B2 and C4 Neuro.