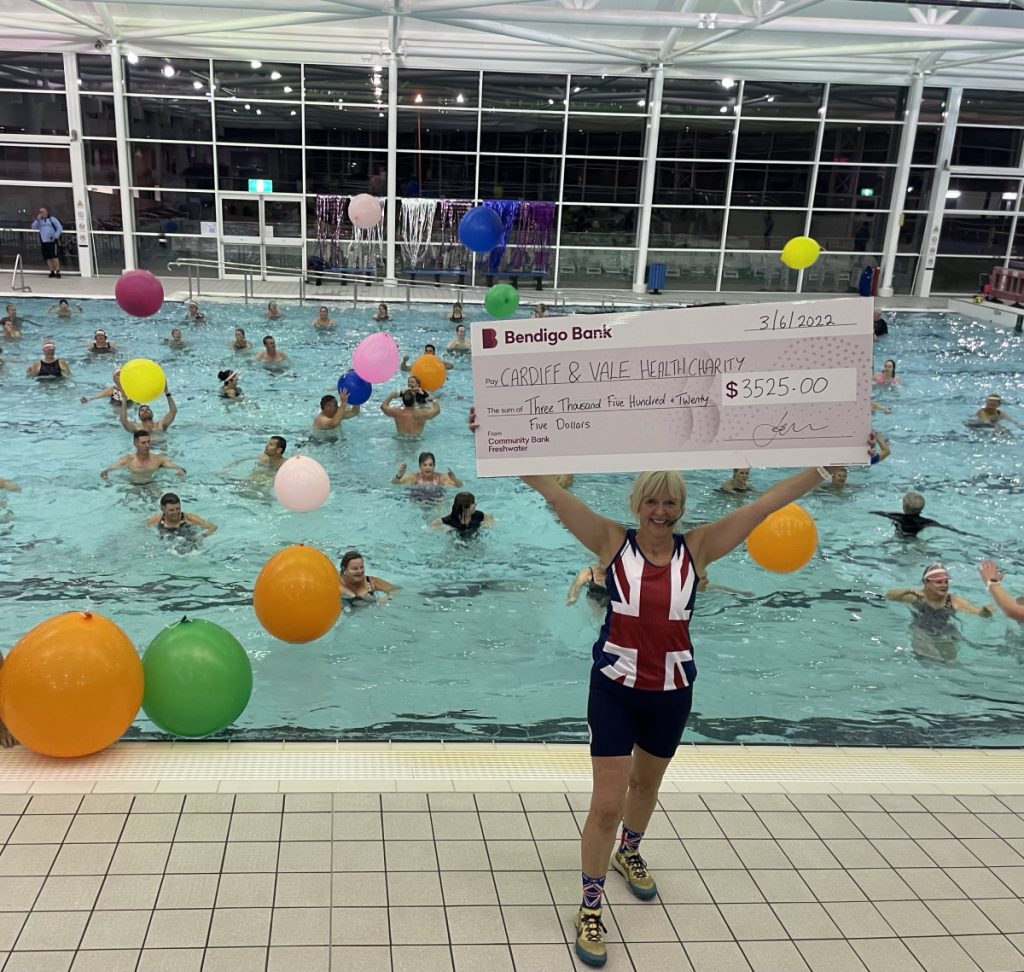 Andrea Drury has been fundraising for Cardiff & Vale Health Charity's Cariology Fund, all the way from Sydney, Australia! All funds raised are in memory of Mr Toby Carrington, who sadly passed away last year.
On Friday 3rd June, Andrea organised the Aqua Fitness Fun Party event, hiring out a local pool for the ticketed event with great music and instructors, and with sausage sizzle (sausage in bread or sausage sandwich, a popular Australian barbecue dish) being handed out to conclude the party. The day was a huge success, and raised an incredible $3,600!
Andrea lived in Wales for 4 years and was close to Mr Carrington and his wife, and wanted to give something back in memory of her friend.
Andrea said: 'It certainly feels great to be doing something in memory of a top bloke and raise money for a very good cause."
The fundraising doesn't end there, as Andrea has also registered to run the London Marathon! She is now training for it in Sydney in her Cardiff & Vale Health Charity t-shirt. We'd like to say a huge thank you to Andrea for her support and her truly inspiring dedication to give back in memory of her friend, Toby Carrington.
You can support Andrea by donating to her JustGiving page: https://www.justgiving.com/fundraising/andrea-drury1