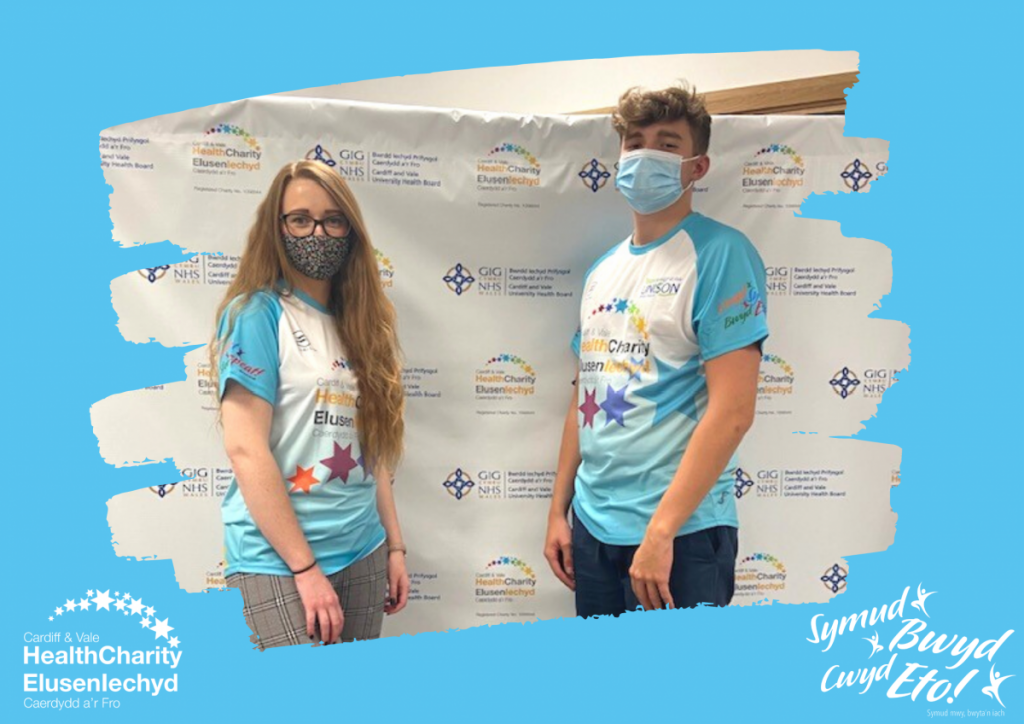 In collaboration with the Move More Eat Well campaign, Cardiff & Vale Health Charity have new T-Shirts available, made out of recycled plastic bottles.
Moving more and eating well are the foundations of living healthier, more active lifestyles. Designed with the ambition to support individuals and organisations across Cardiff and the Vale to make healthier lifestyle choices, the #MoveMoreEatWell partnership plan has been developed with the Cardiff and Vale Public Services Boards and the Regional Partnership Board (Cardiff and Vale) to make accessing healthy, sustainable food and localised activities the easy choice.
Encouraging others to make active changes, the #MoveMoreEatWell partnership plan is sharing stories from those who are moving more and eating well across various priority areas.
Please email fundraising.cav@wales.nhs.uk if you're interested in fundraising for us where you'll receive a free t-shirt, or if you'd like to purchase a T-Shirt for £10.