Christine Biddlecombe, District Nursing, CRI,
Ellen Rees, Radiology, UHW,
Lisa Noman, Raid Response Team, UHW,
Clare Foley, Hamadryad Centre, Butetown Health Centre
One winner wishes to remain anonymous
The Staff Lottery Bids Panel recently supported a project to bring artist Jenni Dutton to exhibit the 'Dementia Darnings' at the Hearth Gallery in University Hospital Llandough, and her daughter Briony Goffin to deliver creative writing workshops over the course of the exhibition.
The 'Dementia Darnings' are intricate stitched portraits of Jenni's mother, Gladys Dutton, that were created as a response to Gladys's dementia diagnosis, using portraits found in old photo albums. The exhibition has toured extensively in the UK and travelled to Europe, and China, and this will be the first time it is shown in Wales.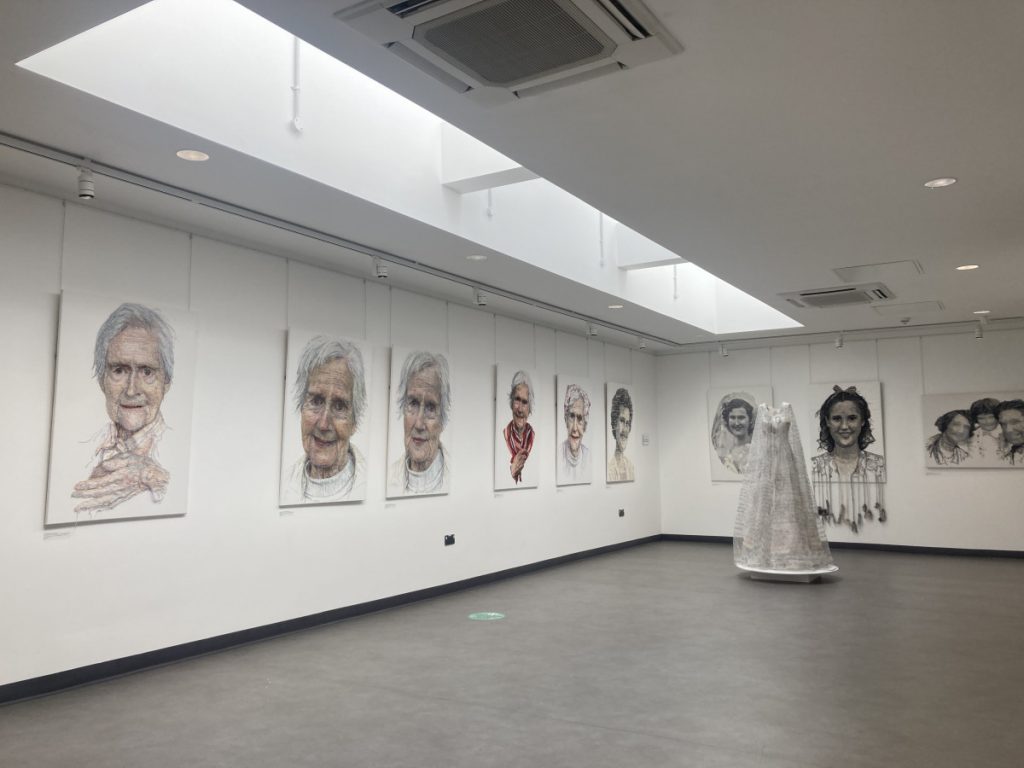 Jenni will also be joined by her daughter, Briony Goffin, who will deliver creative writing workshops – Writing as Tribute. Inspired by the Dementia Darnings exhibition, this warm and welcoming creative writing workshop will explore the power of Writing as Tribute.
For more information https://healthcharity.wales/the-dementia-darnings-project/
The Staff Lottery supports staff across Cardiff and Vale by creating new winners every month. Why not sign up. What would you buy?
Lottery Application form can be completed electronically here and returned to fundraising.cav@wales.nhs.uk