Cardiff & Vale Health Charity recently attended a small gathering to launch the new and improved areas of the Paediatric Emergency Unit at University Hospital Wales.
The enhancements to the unit saw a range of bright, colourful vinyls uplifting the walls. The images even feature the department's mascot of a red dragon with bandages and plasters, with the hopes of bringing more smiles to patient, visitor, and staff faces.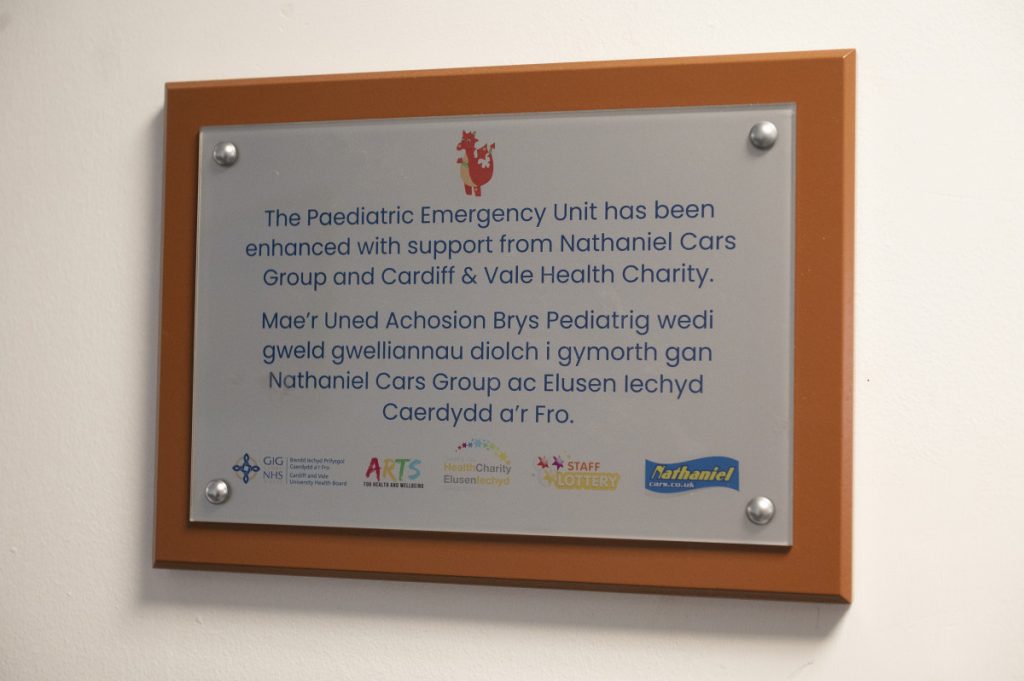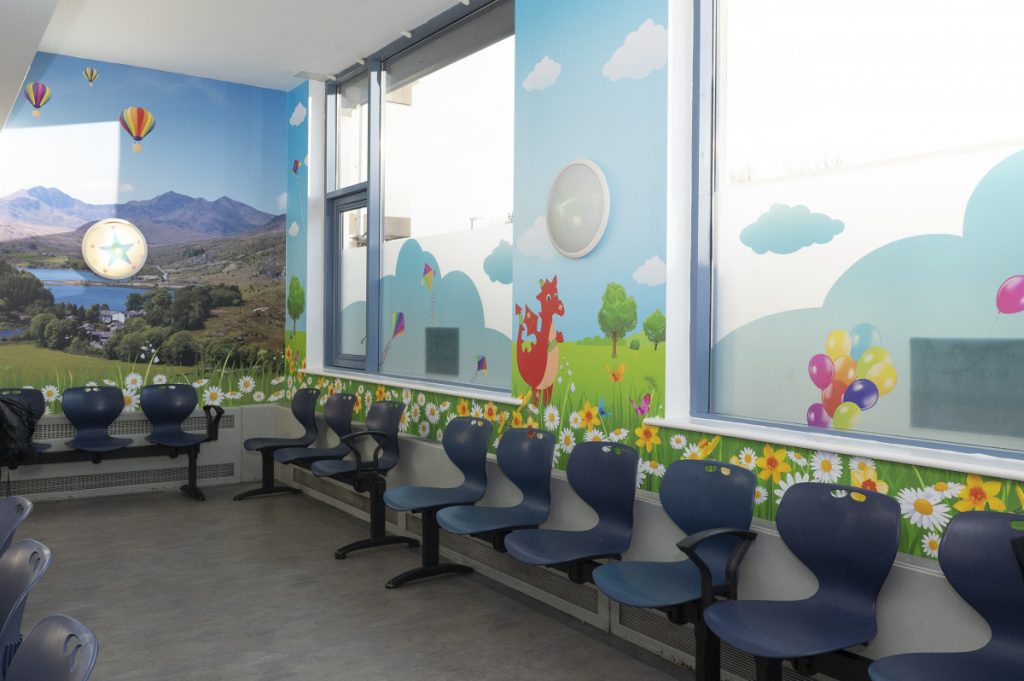 It has been proven that our environment can have a fundamental effect on our behaviour whilst receiving care. Creating a space that provides a better experience for patients, children, young people and their families is paramount to helping nurture a comforting and more relaxing stay. It's also never been more important than to boost morale through the Winter season.
David Hanna, Consultant on the Paediatric Emergency Unit said, "The new artwork has made such a difference to the unit. Children recognise the local Cardiff landmarks such as Castell Coch and the beach-huts at Barry Island and they love trying to spot our dragon mascot amidst the scenery. It's really lifted the spirits of our patients, visitors, and staff at a time when it's needed most. We've had incredibly positive feedback, and everyone on the unit is truly grateful to Nathaniel's, the Health Charity, and all the fundraising that occurred to make this project happen."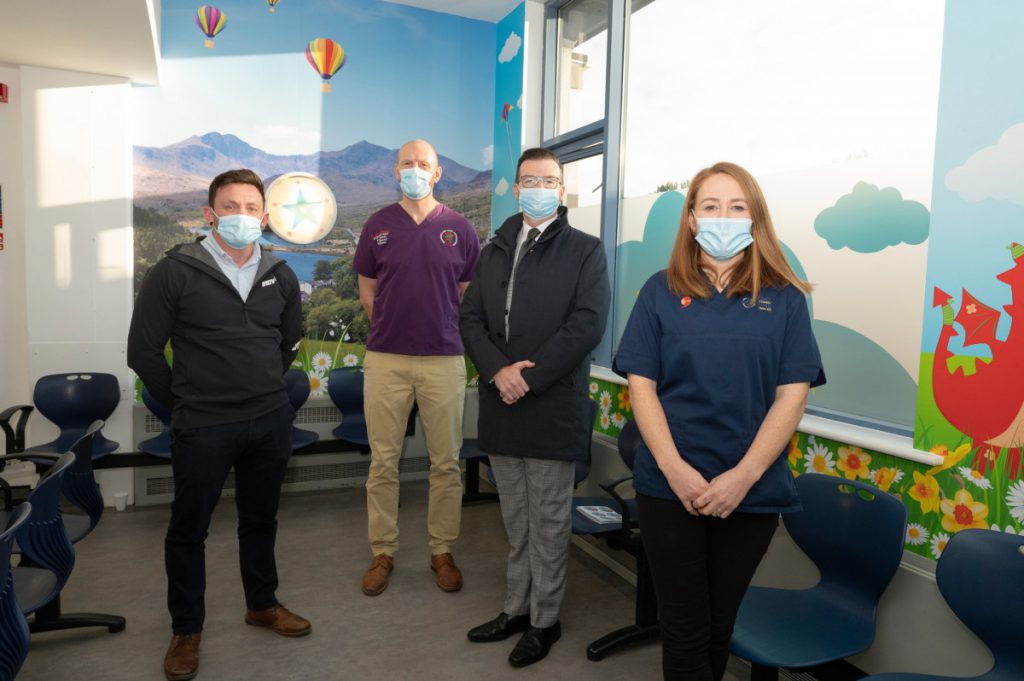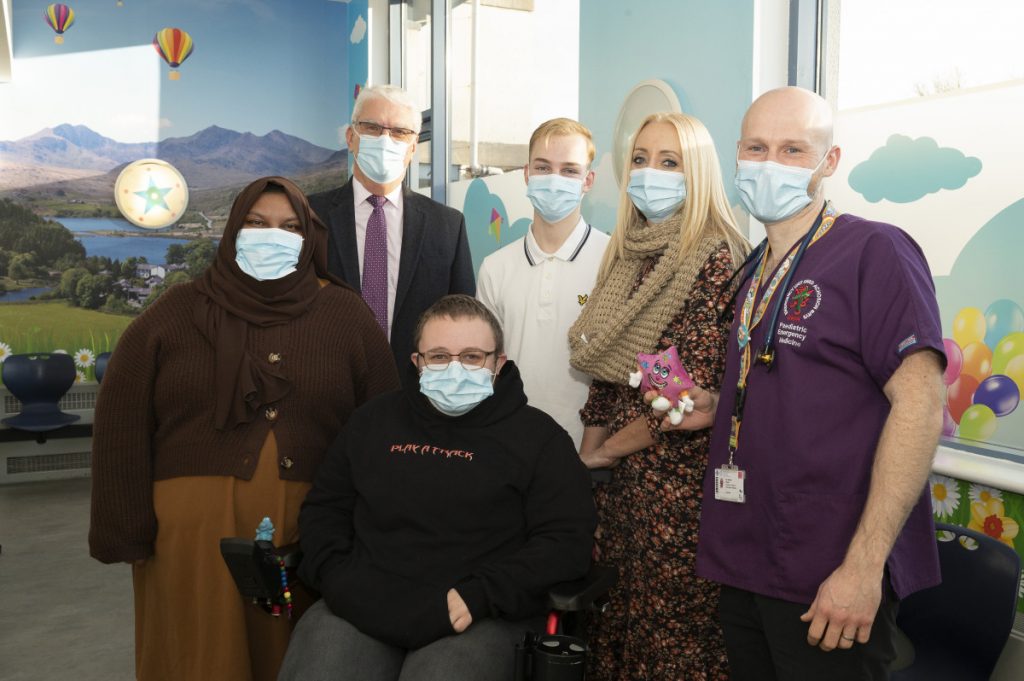 These changes were made possible by a generous donation from Nathaniel Cars, the Health Charity's Staff Lottery Bids Panel, and even from staff getting together and fundraising.
We'd like to thank Nathaniel Cars, Grosvenor Interiors, and Capital, Estates and Planning for all their hard work and efforts in making this happen.