The multidisciplinary team of therapists, nurses and doctors, at Rookwood Hospital and supporters of the appeal including some fabulous fundraising volunteers have recently raised a fantastic £1,276 after deciding that they would like to raise money for the Prop appeal, by completing a challenge.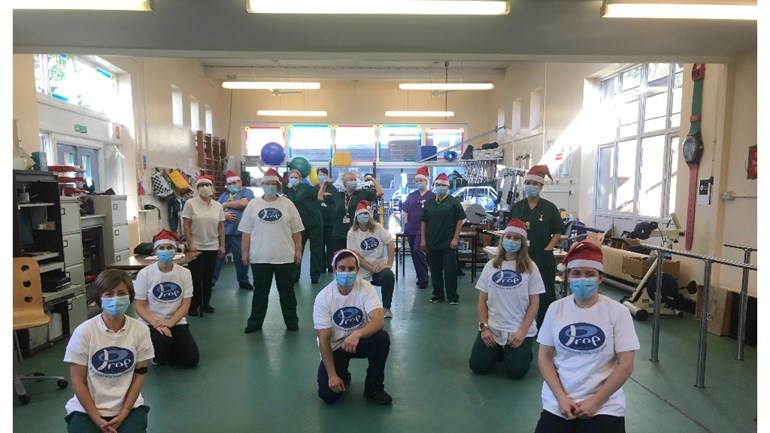 Completing the distance in miles from Rookwood Hospital to the North Pole which is 2669 miles, by cycling, running, swimming and walking (to name a few). To help them keep motivated, the team set up a weekly running group.
As this will be their last Christmas at Rookwood Hospital, before services relocate to Llandough Hospital, all agreed it would be nice to finish the year with something positive and assist with well-being, by hopefully getting fitter for Christmas.
The challenge started on Friday 20th November and they completed the distance on 20th December.
Thank you to everyone who took part and to all those who donated. We wish you a safe, peaceful and happy Christmas.
You can still support the team by visiting https://www.justgiving.com/campaign/Rookwood-NorthPole20
If you would like more information on the Prop Appeal and how you can help support the Neurosciences Specialist Rehabilitation Unit at Rookwood Hospital please visit Cardiff & Vale Health Charity's website; https://healthcharity.wales/appeal/prop-appeal/ or contact us via email; Fundraising.cav@wales.nhs.uk