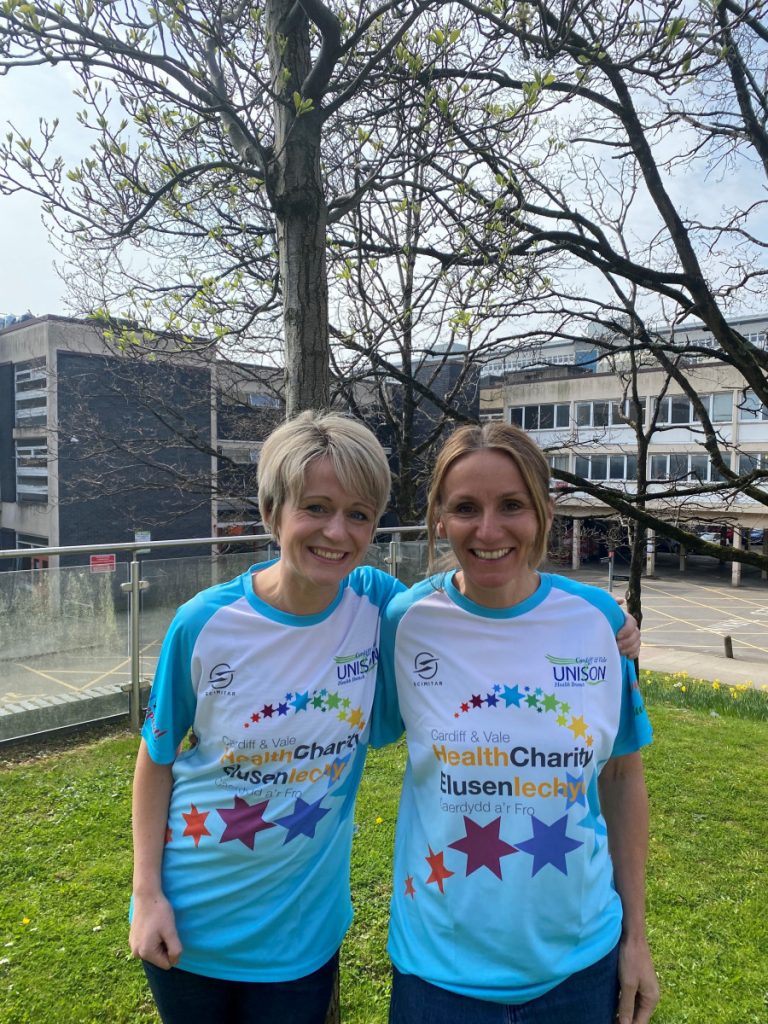 Stacey McIntyre (Paediatric Diabetes Specialist Nurse) will be running the Vale of Glamorgan Ultra Marathon in April to support the Paediatric Diabetes Fund. Stacey was going to be joined by Aisling Pigott (Diabetes Dietitian), however Aisling is not able to take part in the run due to COVID-19.
The raised funds will be used to organise activity and educational events, and buy useful equipment for children and young people living with Type 1 Diabetes, a lifelong condition, which is managed by insulin injections or insulin pump therapy and frequent blood glucose injections. The equipment will be used to help children and young people to carbohydrate count, which is a meal planning tool used in diabetes management to help optimize blood sugar control.
Aisling said: "It is a difficult to manage condition, and our families in Cardiff and Vale work so hard and we are so proud of them. Stacey and I are both passionate about the importance of activity and hope to inspire children and young people to meet their own sporting goals."
The Vale of Glamorgan Ultra is a 32-mile linear route along the entire coast of the Vale of Glamorgan, starting from Penarth Pier and ending in Ogmore. It's an incredible challenge, and Cardiff & Vale Health Charity would like to say a huge thank you to Stacey and Aisling for their hard work and dedication to support the Paediatric Diabetes Fund!
To show your support by donating, please visit: https://www.justgiving.com/fundraising/CAVPaediatricDiabetes