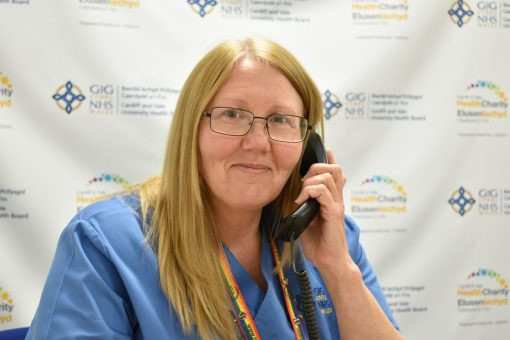 Head of Cardiff & Vale Health Charity and Arts for Health and Wellbeing Programme, Simone Joslyn is passionate about the wellbeing of Cardiff and Vale University Health Board's staff and patients, and believes in taking positive actions to improve lives.
Starting her NHS career as a mental health nurse over 30 years ago, Simone also worked in the COVID-19 Mass Vaccination Centres during the pandemic, administering vaccinations, in an effort to keep us all safe from the virus.
Simone's passion is not limited to the great work she does in her role. This year she's taking part in multiple challenges that stretch across 2022. Having already completed the Cardiff Half Marathon in March, Simone summer of fun will continue with;
Cardiff Bay 10K – May
NHS BIG Jump Skydive – June
NHS 5K Do It Your Way event – July
Barry 10K – August
Cardiff 10K – September
Cardiff Half Marathon- October
Welsh Three Peaks Challenge – October
All of the funds raised through these amazing efforts will support Cardiff & Vale Health Charity!
Simone says
"I think it's really important for my mental and physical health to set myself challenges (I'm quite competitive) and to have some fun raising money for the great work the Health Charity is able to do to support patients and staff. I'm so lucky to work alongside a great team, within an organisation that strives to make a difference to people's lives. Thank you to everyone who has and continues to support me".
Simone's dedication is truly inspiring, and the Cardiff & Vale Health Charity team would like to say an enormous thank you for her kindness and continuous support – both in and out of office hours. We are with you all the way to the multiple finish lines!
If you would like to donate, you can do so by visiting https://www.justgiving.com/fundraising/simone-joslyn1