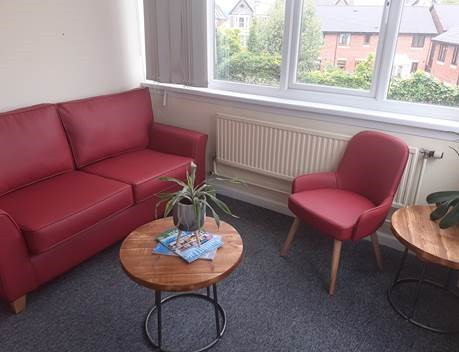 The Staff Lottery Bids Panel were delighted to support the Penarth District Nursing Team with their bid for the Wellbeing Summer Project to add a new sitting area for staff to relax and reflect during their lunchbreaks.
The Penarth District Nursing Team previously didn't have an area in their office for staff to unwind during their breaks. By transforming an area of their workspace into a colourful and tranquil environment, it will allow the staff to take some time to have lunch, meet with colleagues, and process difficult situations and events they come across in their work on a daily basis.
The Staff Lottery Bids Panel happily approved the bid to purchase new comfortable chairs, a sofa, and coffee tables, as it directly supports staff wellbeing. It will make the District Nursing staff feel valued and appreciated and will also reduce their stress levels through the provision of a positive and supportive workplace environment.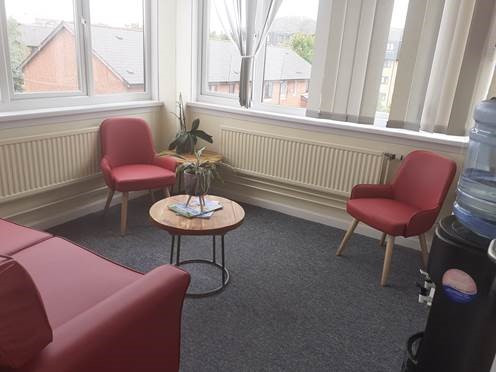 Brooke Clark, the Interim Team Leader of the Penarth District Nursing Team, said: "Thank you again to the Cardiff & Vale Health Charity for the kind donation of the furniture. It has really cheered the staff up, allowing the team to have a nice break during their day where they can have lunch/read a book and switch off for a little while. We are really pleased with it and very grateful!"
By joining the Staff Lottery, you can support projects such as these, with a chance to win £1,000 every week! For more information on how to register, please visit: https://healthcharity.wales/hospital-staff/staff-lottery/
You can apply for Staff Lottery funding for your department if your project aligns with any of the following themes: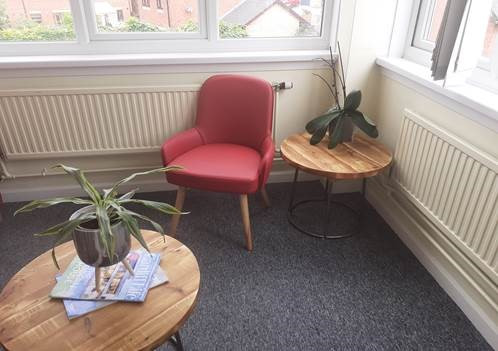 Improving patient and staff environment, including art and other aesthetic and other improvements
Improving patient dignity, respect and experience including amenity improvements and cultural awareness
Promotion of health and wellbeing
Promotion of quality and safety
To find out how to apply, please visit https://healthcharity.wales/hospital-staff/how-to-apply-for-funding/ or email fundraising.cav@wales.nhs.uk if you have any queries.