Owen Powell, a Security Officer, based at the University Hospital of Wales, took part in an epic fundraising challenge in March this year.  
In his own words, Owen is extremely open and honest around his struggles with mental health whilst balancing everyday tasks and doing his best to get through the day.
Previously served in the British Army, 1st Battalion Welsh Guards, and also having worked for the Welsh Ambulance Service as an Urgent Care Assistant, Owen has recently been diagnosed with PTSD.
A keen explorer and fitness fanatic, Owen has completed marathons and ultra-marathons over the past few years, and his latest challenge was no mean feat. On 18th March, Owen climbed to Everest Base Camp in tribute to the memory of his close friend Sam, and raised an incredible £2,005!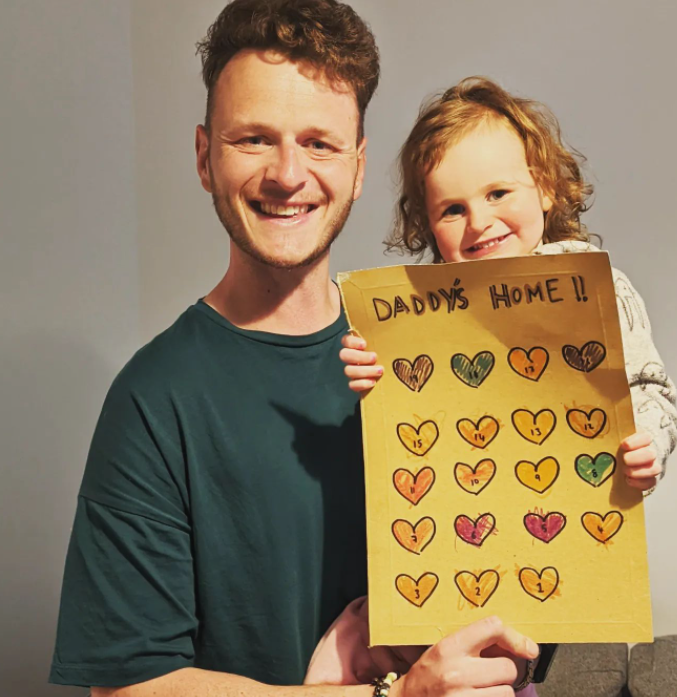 The raised funds will support Adult Mental Health Services and the Children's Hospital General Purpose Fund, two funds held within Cardiff & Vale Health Charity.
Thank you so much to Owen for this wonderful gesture, and huge congratulations for completing the challenge of a lifetime!
We acknowledge, from time to time we all need support. This support is available, but it can be difficult to know where to turn. The Employee Health and Wellbeing Service can help you access the support you need. Please visit;
Employee Wellbeing Service – Cardiff and Vale University Health Board (nhs.wales)