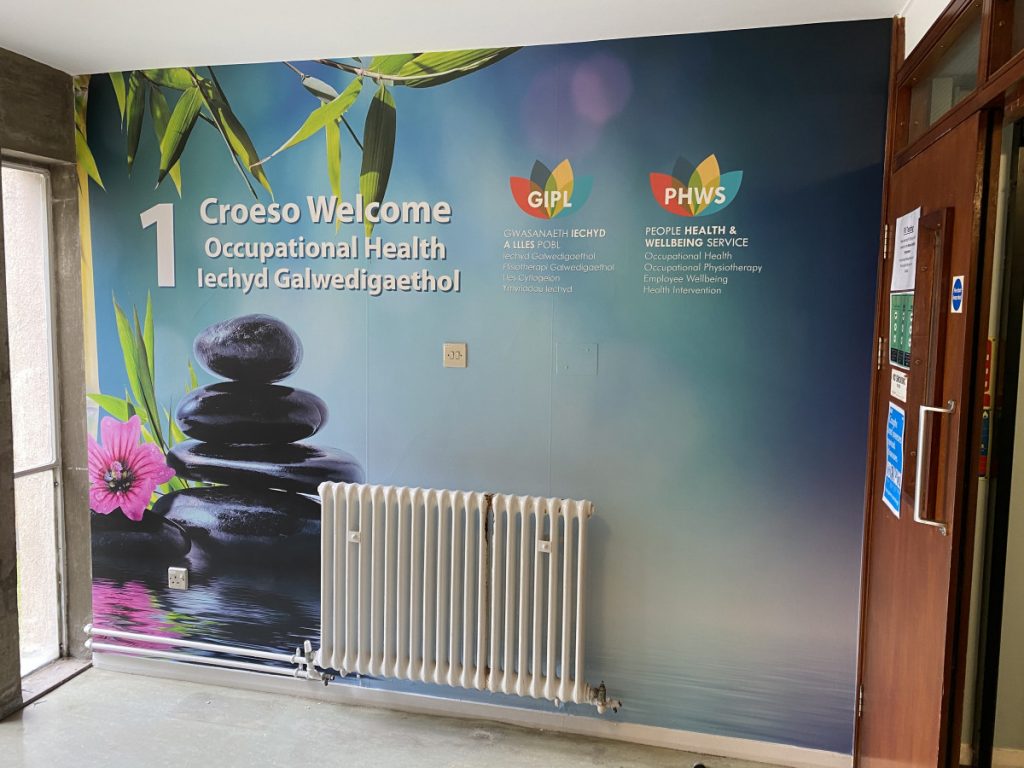 Cardiff & Vale Health Charity have recently worked with People Health and Wellbeing Services at University Hospital Wales to provide a more comforting environment for colleagues.
Provided with funds from the Make It Better Fund, we were able to supply the Occupational Health area with new seating from Poppi Furniture, and bright, uplifting vinyls to cover the walls from Grosvenor Interiors.
When discussing the new installations, Head of Occupational Health, Nicola Bevan said, "The Occupational Health Service is based in Denbigh House which is one of the buildings in the far corner of UHW. At Times it has felt like the building that time forgot and over the years has started to look tired and unkempt.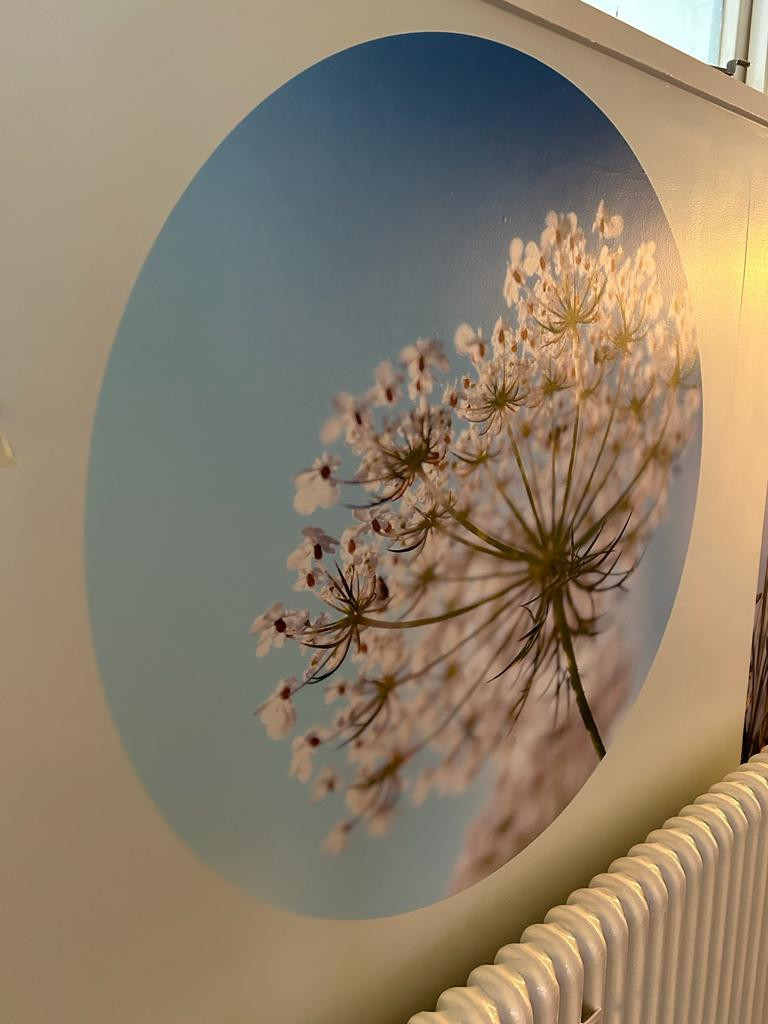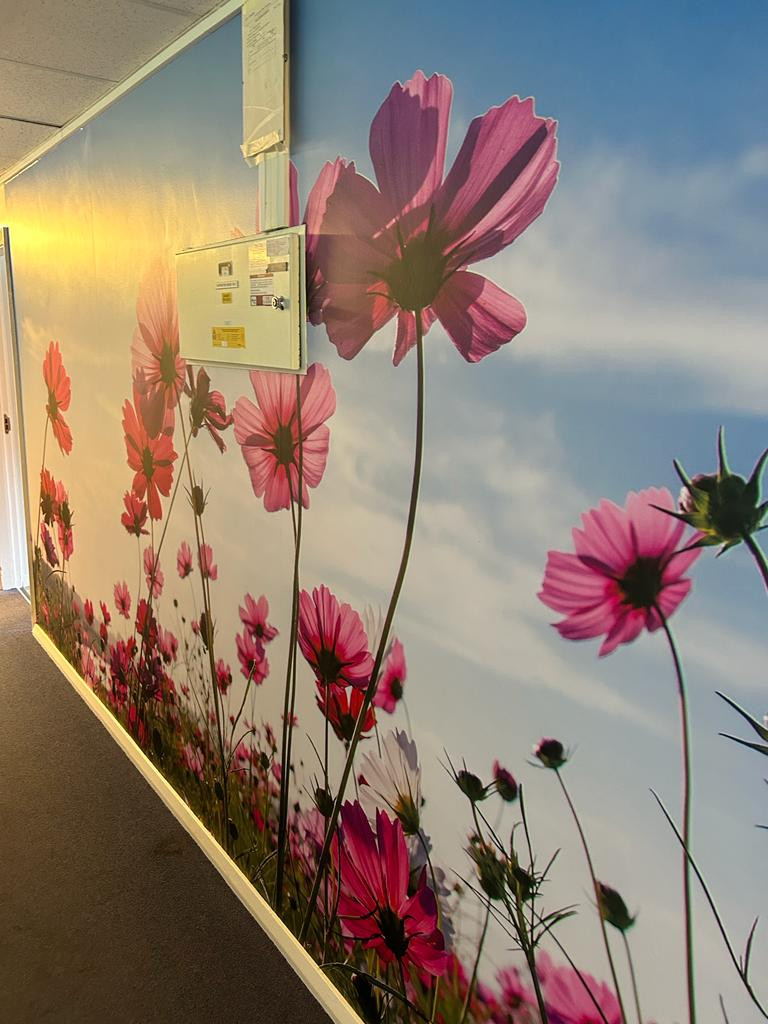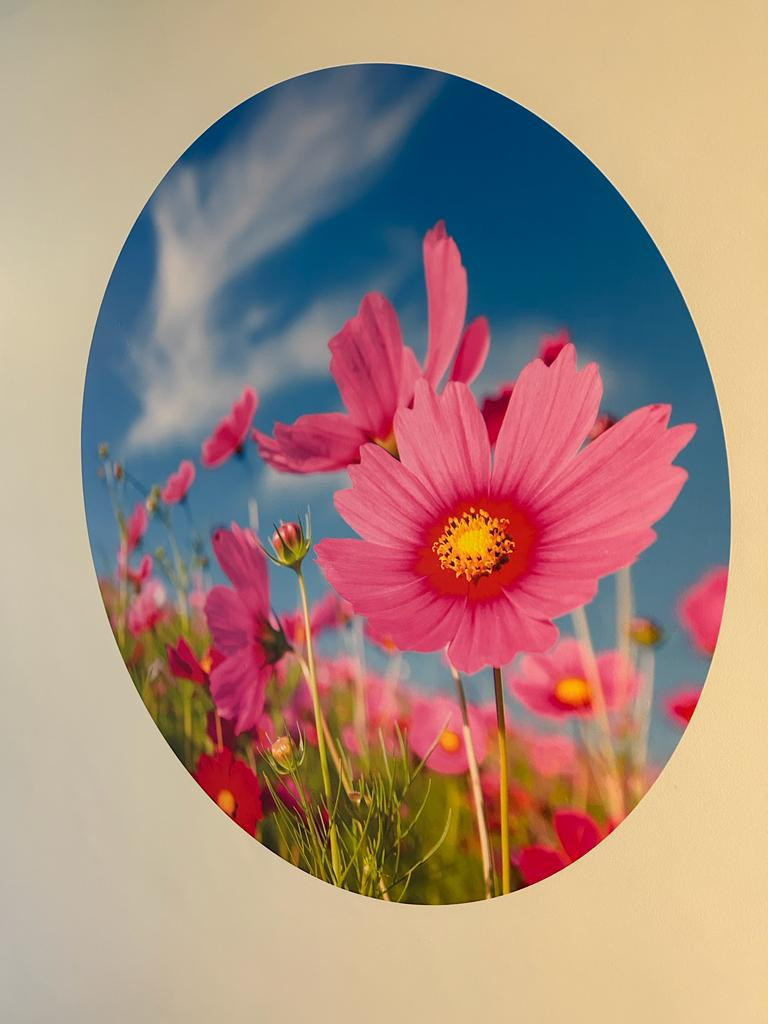 "The support of the Health Charity has allowed us to purchase new chairs for our waiting room, making it a modern and more professional experience for staff attending. The major change, however, has been the use of wall art which has brightened the environment. This in turn has made the Occupational Health Team feel that they, and the area they work in, are valued and brings a smile to our faces every time we enter the building and see Croeso Iechyd Galwedigaethol / Welcome Occupational Health."
We hope that colleagues visiting the service find comfort and relaxation in the updated changes to the waiting areas.