Dedicated members of the Community Brain Injury Team will be running the Cardiff Half Marathon on 1st October 2023 to raise funds for the Prop Appeal that supports Brain Injury Rehabilitation patients.
The Neuroners (Kat, Jude, Jackie, Helen, Lowri and Alex) and the rest of the fantastic Community Brain Injury Team are all very passionate about supporting patients who have experienced a brain injury, as well as their families. They have worked with and alongside patients during their rehabilitation journey, and would like to raise some additional funds to support them further through their individual rehabilitation journeys.
The Prop Appeal helps improve the experience of patients and their families during rehabilitation, by funding work and projects over and above the normal NHS funding. From generous donations, the team have previously been able to re-vamp the day room into a more welcoming environment, upgrade the kitchen where patients are able to relearn cooking and other domestic skills, and upgrade a chalet which reproduces surroundings at home to help patients readjust before being discharged.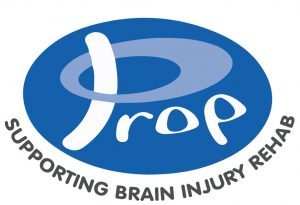 By taking on the challenge of running this year's Cardiff Half Marathon, the team are raising funds to support patient wellbeing through the purchase of additional equipment and enriching experiences.
The Community Brain Injury Team stands as an inspiring group united by their genuine dedication to bettering the lives of others through affirmative actions. As they embark on their journey through the city at the Cardiff Half Marathon, we extend our best wishes and a heartfelt thank you for their support of the Prop Appeal.
If you'd like to make a difference in the lives of brain injury rehabilitation patients, your contribution to the team's JustGiving page would be greatly appreciated. Your support can be a driving force in transforming the rehabilitation journey for these individuals and their families.