The Manic Street Preachers played a series of concerts recently at the Motorpoint Arena, Cardiff raising a total of £85,000 for local NHS Charities in Wales. NHS workers were also treated to a free concert as a thank you for their hard work during the pandemic.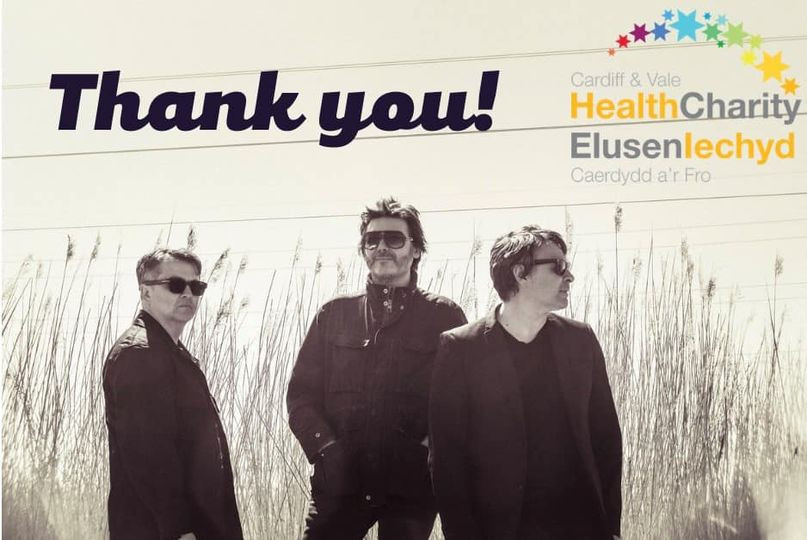 The multi-award winning band – who formed in Blackwood in 1987 have championed the NHS for many years and specifically donated £35,000 to support the Cardiff & Vale Health Charity during the recovery phase of Covid-19 pandemic.
The band said "We wanted to do something to show our appreciation, love and respect for the NHS and its amazing brave workers. One free show and one fundraising show seemed the best way for us to express our deep gratitude for all their heroic work."
Simone Joslyn, Head of Cardiff & Vale Health Charity said "I'd like to say a huge thank you to the Manic Street Preachers for their extremely generous donation. Your support means so much and will help to improve services for patients and staff across Cardiff and Vale University Health Board".