Funding from NHS Charities Together was granted through Cardiff & Vale Health Charity to fulfil a request from the Adult Speech and Language Therapy Department, to provide them with a number of items to support patient and staff wellbeing during the COVID-19 Pandemic.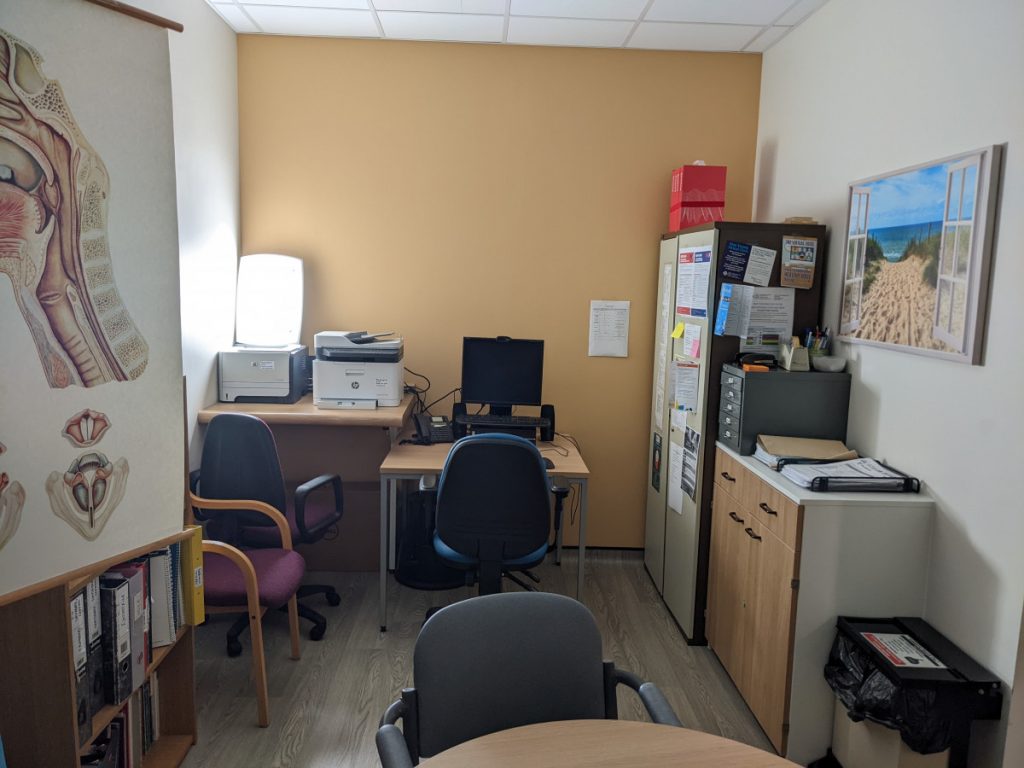 With the department having to relocate to a new area, staff requested items that would ensure comfortable thermal regulation of clinic rooms and staff offices by reducing extremes of temperature in the accommodation.
Purchases were also made to brighten an out-patient clinic room which had no natural light. Artwork was created to bring the outside in and a therapy lamp was introduced for a more calming atmosphere. A range of plants were also purchased to create a more relaxing environment in the department.
This funding allowed staff and patients to have a more comfortable experience during the challenges of the COVID-19 Pandemic. The items purchased are still used and appreciated by the Adult Speech and Language Therapy Department today.