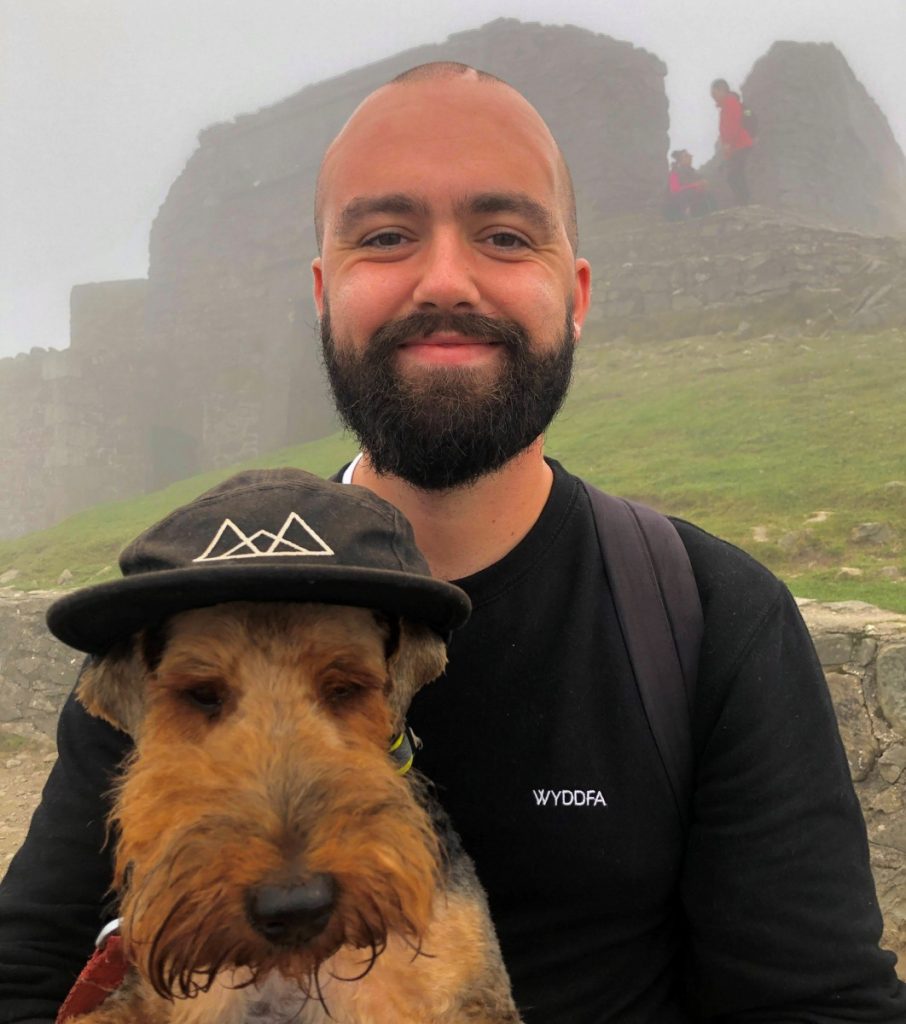 After suffering a serious head injury, and being in a coma for a month in 2018, Ifan Owens has been giving back to the Intensive Care Unit to show his thanks for the excellent treatment he received. During the 2020 lockdown, he and a friend (Tom Burns, who has since left the business due to other commitments) had an idea to start a clothing brand, and soon made it a reality by founding the WYDDFA clothing store.
WYDDFA offers a series of sustainably produced and 100% vegan t-Shirts, sweatshirts, hats and fleeces in a range of minimalistic designs. Their brand is based on the owner's passion for an active outdoors lifestyle, following the motto of "small steps reach the summit".
Ifan said: "Once everything was sorted with the business, the logo, slogan and items; I felt that the next step was seeing what we could do with the money if we were a success. And the obvious thing for me, was to give 5% of profits to the unit who saved my life. "Camau bach sy'n cyrraedd copa" is our slogan, "small steps reach the summit" in English, for me, shows that small steps helped me reach where I am now. Diolch yn fawr to everyone that helped me!"
Cardiff & Vale Health Charity would like to say a huge thank you to Ifan for making the pledge to support the ICU, so that they can continue to save lives!
To shop the WYDDFA store, please visit: https://www.wyddfaclothing.com/