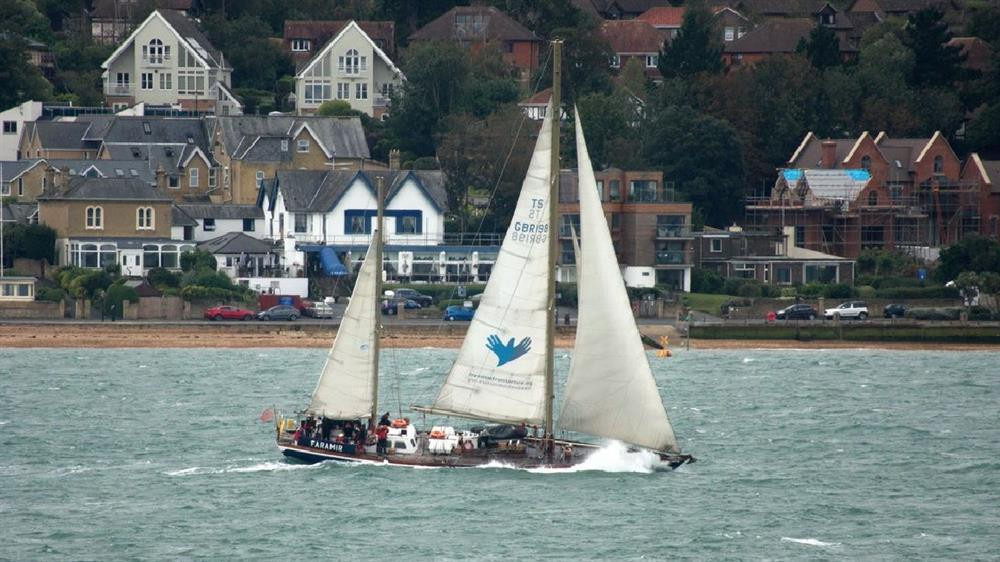 Good luck to the team from Headroom who are fundraising to support the Headroom Voyage to Recovery 2023.
Headroom is an Early Intervention in Psychosis (EIP) service within Cardiff and Vale University Health Board, which supports individuals experiencing a first episode of psychosis between the ages of 14-25.
The Voyage to Recovery project hopes to raise awareness of the difficulties faced by young people with early psychosis, of their potential for achievement and illustrates the importance of having effective EIP services, using an innovative approach and the aspiration to draw on the potential of the unique landscape and coast of the country for health benefits.
The young people will sail Faramir, a 22m, fast sailing yacht purpose-built for sail training. Sailing long distances in her involves plenty of physical effort and teamwork: raising, lowering, and handling the sails; hauling on ropes; steering, keeping a constant lookout and learning how to navigate; cooking, cleaning and everyday boat maintenance whilst learning key skills for life.
Many of the young people on this voyage have everyday lives which are restricted by their situation and social circumstances, with limited opportunity for new experiences which allow growth and self-development. Most mental health care focusses on trying to change the individual's problems – to reduce symptoms with medication, or to improve psychological adjustment with therapy. This project aims to address the situational factors which keep people stuck in their life situation and in services, by providing a radically different environment in which it is possible to develop confidence, new skills, engage in physical health promotion and a fresh perspective on life ashore.
The team's first event was the Santa Dash on Sunday, 3rd December. If you would like to support the project and donate, please visit https://www.justgiving.com/fundraising/headroomvoyagetorecovery2023