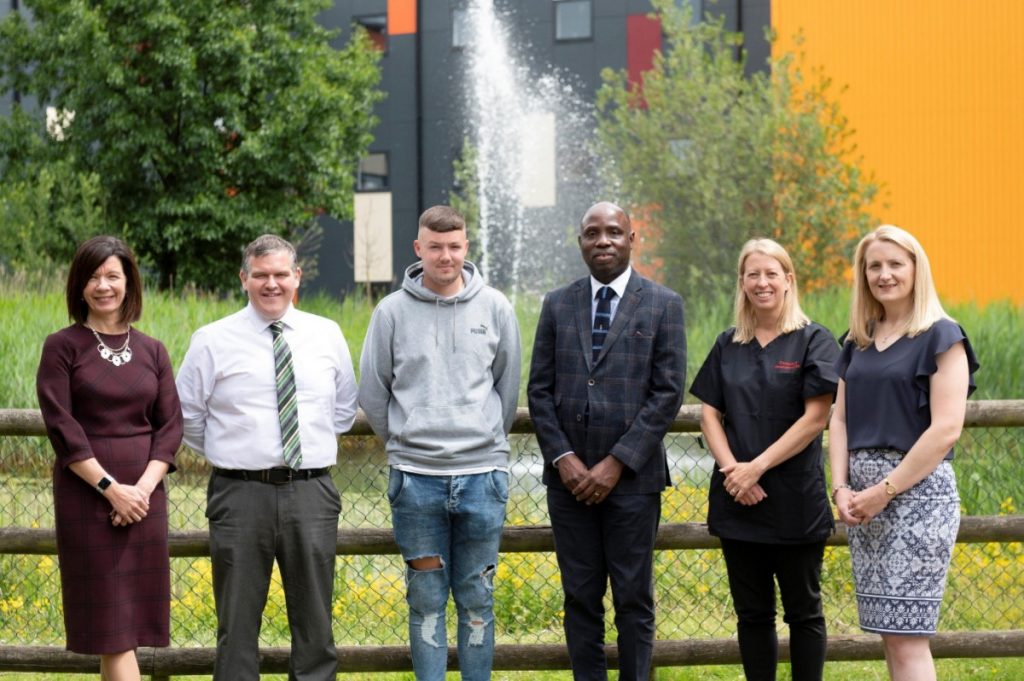 Employees of Hafod, a housing, support and care provider based in South Wales, have raised over £4,000 for Cardiff & Vale Health Charity, specially, the Bone Marrow Transplant Unit at Cardiff and Vale University Health Board.
The Bone Marrow Transplant Unit serves patients with haematological diseases in mid and south Wales, covering roughly three quarters of the Welsh population.
The Unit was nominated to be Hafod's charity partner by an employee whose son received a life-saving bone marrow transplant as part of his treatment for acute myeloid leukaemia.
Led by Hafod's fundraising team, the emplyees have supported various events which have helped to achieve the fantastic grand total. From monthly dress down days and raffles to a strawberries and cream tea and sponsored walks, there was something for everyone to get involved with.
A highlight of the fundraising activities was a five-a-side football tournament hosted by Hafod which saw eight other organisations join them on the pitch, raising in excess of £300!
Speaking at the cheque presentation, Dr Keith Wilson, Consultant Haematologist and Director of the South Wales Blood and Marrow Transplant Programme, said: "We are deeply indebted to the team at Hafod for raising over £4000 on behalf of the transplant programme.  This is all the more remarkable given that the fundraising efforts continued through the COVID-19 pandemic.  Charitable donations are used for a wide variety of purposes including staff training, research and purchase of equipment for patient benefit.  Without the help of our charity partners and the generosity of the public we, and more importantly the patients, would be significantly worse off.  Many thanks once again to the Hafod team for their marvellous work."
Karen Rosser, Corporate Director of People, Communications and IT at Hafod, said: "I'm extremely proud of everyone at Hafod who has taken part in the many fundraising activities we've held and contributed towards this brilliant amount of money raised. I know it will make a real difference to patients, research and staff training at the Bone Marrow Transplant Unit, and the vital work Cardiff & Vale Health Charity do every day."
We would like to say a huge thank you to the fundraisers at Hafod for this incredibly kind gesture.
To read more about the amazing people raising funds for Cardiff & Vale Health Charity, please visit healthcharity.wales/news
Find out more about Hafod by visiting hafod.org.uk