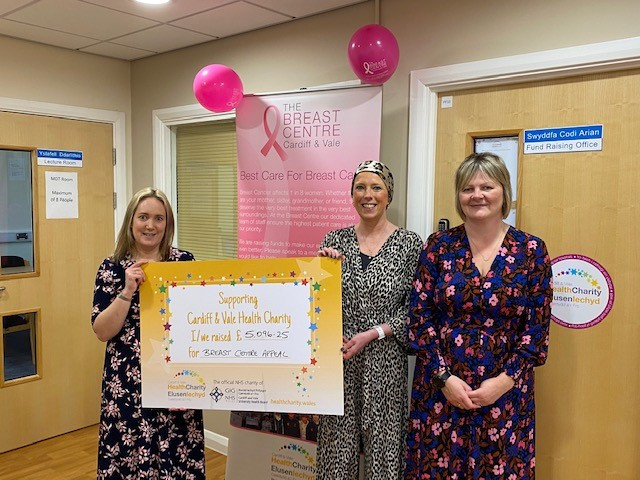 Some of the Breast Centre and Fundraising team recently had the pleasure of meeting Breast Centre patient Rhian Griffiths and her colleague Catherine Evans from Estyn, the education and training inspectorate of Wales.
Earlier in the year, Catherine along with Delyth Gray and around 25 more colleagues from Estyn's Corporate Services organised a challenge where they walked 870 miles between them, covering the total mileage of Wales' Coastal Path in a month!
They were all doing this to support their friend and colleague Rhian, who was receiving treatment for breast cancer, and to raise funds for Cardiff & Vale Breast Centre Appeal at University Hospital Llandough.
At the time of the challenge Delyth said, "We are taking part in this particular challenge in support of a special colleague of ours, Rhian Griffiths, who is currently undergoing treatment at The Breast Centre. Rhian is a kind, considerate, and bubbly colleague and friend, and we miss her company so much at the moment and look forward to seeing her back at work when she is fully recovered. Rhian is a keen walker, so this challenge is perfect!"
Rhian has been so overwhelmed with the support, and delighted with the fundraising total of £5,096.25 in support of the Breast Centre Appeal! She said, "It's been a rollercoaster of highs and lows, but the compassion and care has been unbelievable. I feel very privileged to have had such a wonderful surgeon in Lucy Satherley who is so passionate about her work. Delivering hard/difficult news is never easy but the staff have such a calm, kind and assured temperament, you feel safe. Receiving the news that you have cancer is both devastating and extremely upsetting. However, after the initial shock, I knew I was in safe hands."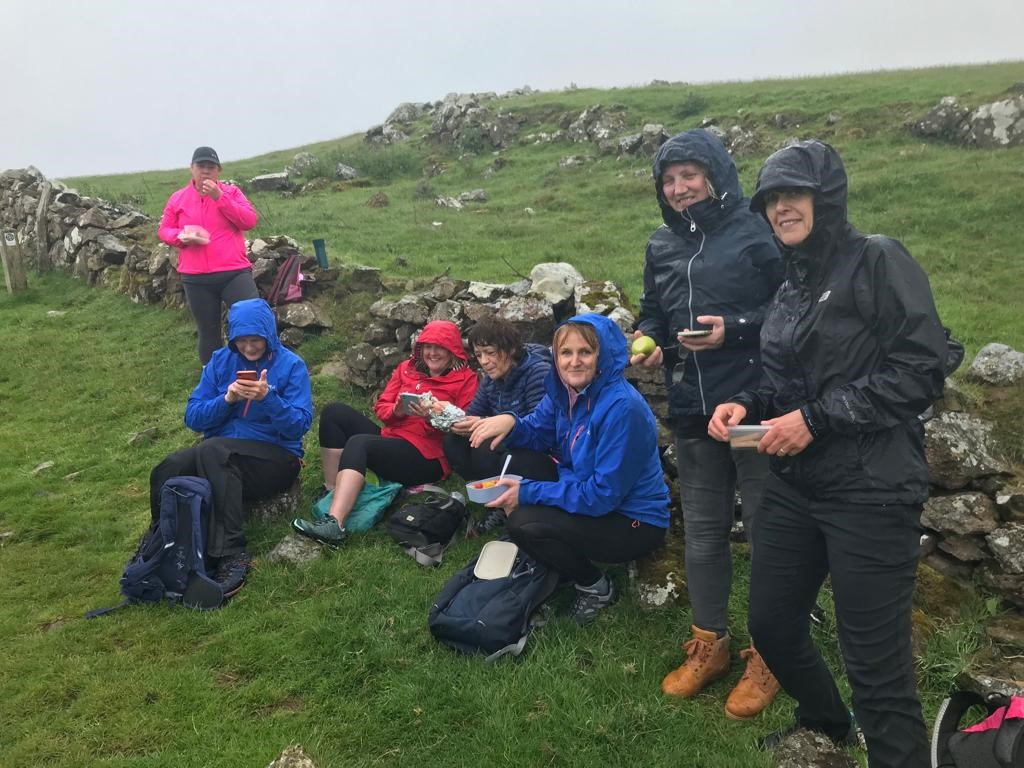 Lucy Satherley, Consultant Surgeon at the Breast Centre was able to join us when we met with Rhian and was delighted to see her. Lucy said, "It was an absolute pleasure to see Rhian looking so well and to meet Catherine. We are so grateful to Rhian and her colleagues for undertaking this fantastic challenge and would like to thank all of them and those who have supported and sponsored them for their generosity in supporting the Breast Centre Appeal. Their hard work and kindness will help us to provide the very best equipment and resources to ensure that our fantastic staff can continue to deliver excellent care to our patients. Many thanks from us all and well done!"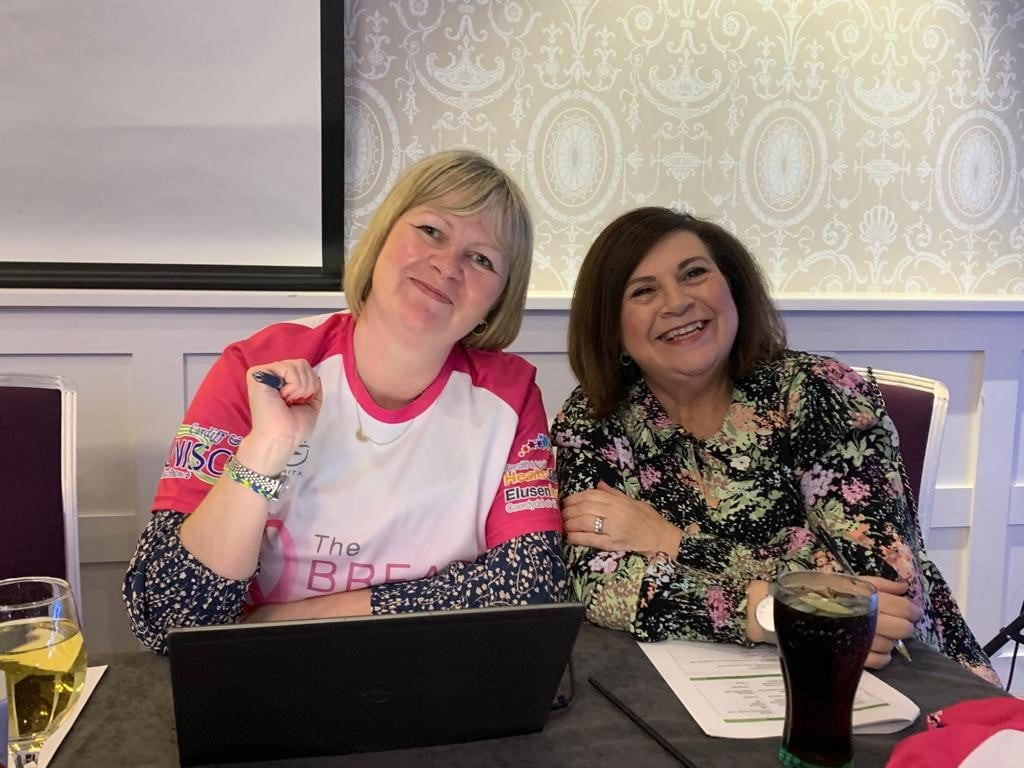 During her time at the Breast Centre, Rhian was also cared for by Breast Centre Nurse Jessica Chick, who Rhian had actually taught in previous years! Sadly, Jess was unable to join us when we met with Rhian, but was mentioned with such fond regard for the care Rhian had received.
Rhian is doing incredibly well with her treatment, and is back at work in a new role at Cardiff Met. She is already planning another fundraising event for the summer of 2023 and is hoping to raise money to purchase some new equipment which will directly support the care of anyone else going through their treatment at Cardiff and Vale Breast Centre.
Sue Dickson-Davies, Senior Fundraiser for Cardiff & Vale Health Charity, and the Breast Centre Appeal said, "It was an absolute pleasure to meet Rhian and Catherine, and to be able to thank them personally for supporting our Breast Centre Appeal. I worked very closely with Delyth Gray to assist in the fundraising element of their challenge, and it was lovely to follow their progress and share their fabulous photographs. They have absolutely smashed their original target which they kept increasing due to the support received, showing just how much they all thought of their friend and colleague. I look forward to supporting Rhian with her ongoing fundraising events and would like to thank everyone involved so far, for supporting our Breast Centre Appeal."