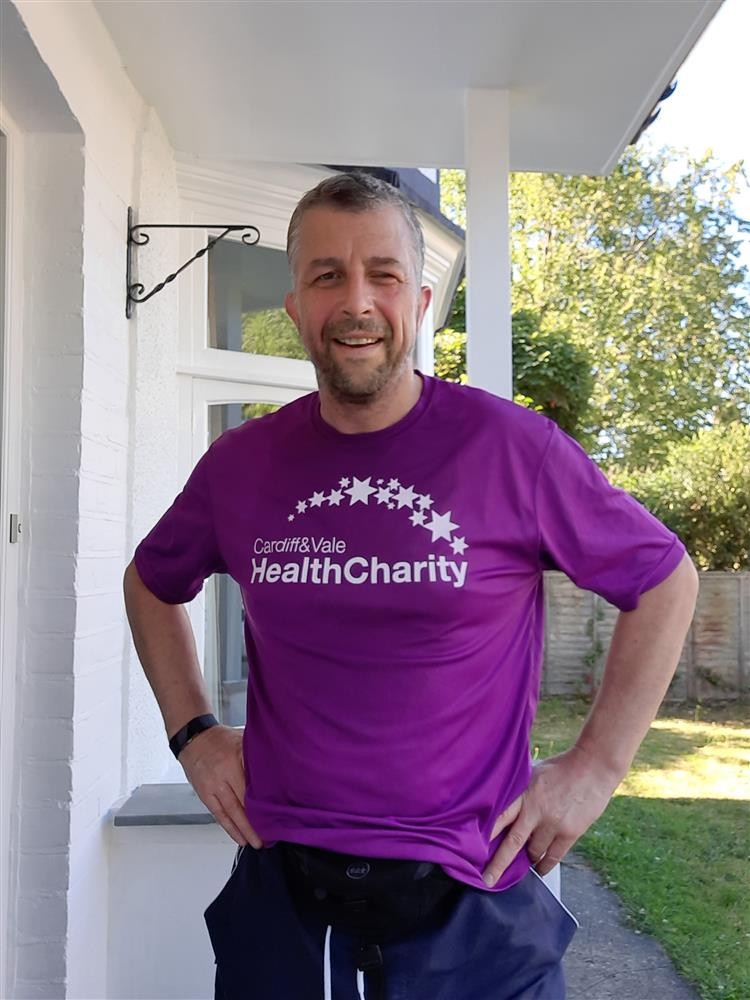 David Boyce will be participating in the NHS 5k – Do It Your Way event this Sunday, 31st July to raise funds for Cardiff & Vale Health Charity.
Back in 2017, David's son Tom became critically ill with pneumonia and fighting for his life at University Hospital Wales. The infection was so badly affecting his heart and lungs that his family were told to expect the worst.
Tom was too ill for conventional care, so the consultants reached out for the advanced therapy offered by the ECMO team from St Thomas' Hospital in London. The Extra Corporeal Membrane Oxygenation (ECMO) machine acts like an artificial lung or heart machine for patients with severe respiratory or cardiac failure. This method allows the blood to 'bypass' the heart and lungs, allowing them to rest and get better.
David said: 'I am really looking forward to participating in the 'NHS 5K – Do It Your Way' event on Sunday 31st July 2022. I will be walking the 5K and hoping to meet and chat with other participants and make some new friends in this community event.

I am proud ex-pupil of Bishop of Llandaff, just down the road, and spent many an afternoon playing school rugby in Pontcanna fields, so I am very much looking forward to this event for a bit of a trip down memory lane too.'
We would like to say good luck to David on his 5k journey, we can't wait to see you there! To support him by donating, please visit https://www.justgiving.com/fundraising/David-Boyce5
If you'd like to support your local hospital, you can sign up to the NHS 5k – Do It Your Way event by visiting https://healthcharity.wales/events/nhs-5k-do-it-your-way/ or come along to Pontcanna Fields before 10am on Sunday 31st July, as we will be taking registrations on the day.