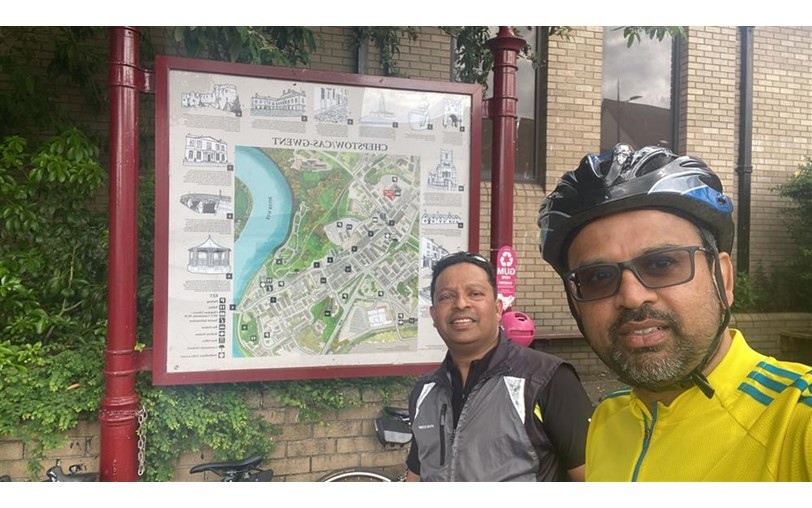 Huge congratulations to Drs Biju Mohamed and Govind Menon, two Geriatricians working in Cardiff and Vale UHB, who completed the cycle from London to Paris in the recent heatwave in just 3 days! So far they have raised an incredible £2,397 for Cardiff & Vale Health Charity to support Cardiff and Vale Memory and Parkinson's Services.
These two colleagues have been training incredibly hard, and the raised funds go towards research and supporting direct patient care, such as enhancing counselling, education and support when people receive life changing and difficult diagnoses.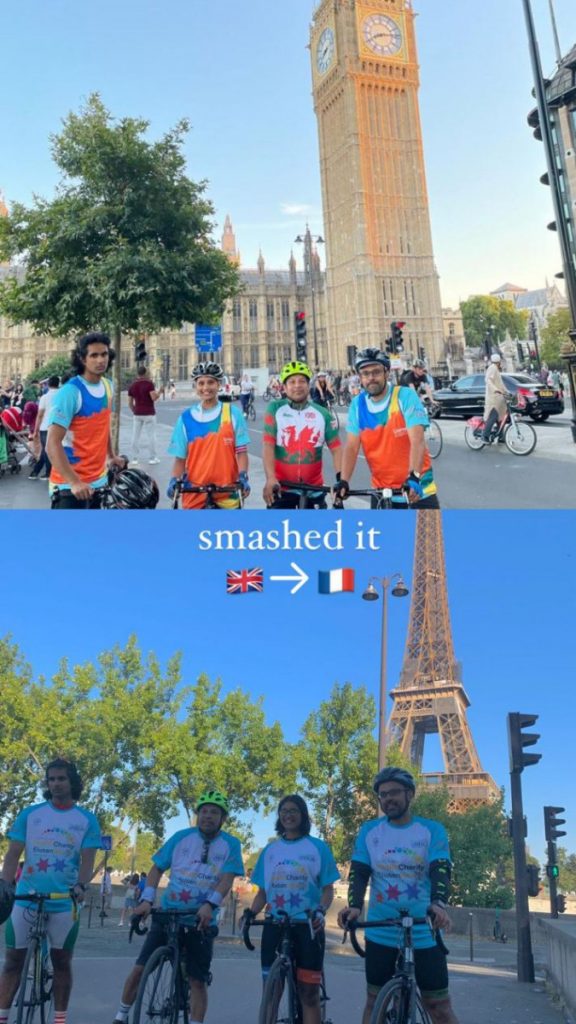 Dr Mohamed's children are also joined in the mammoth 242 mile cycle ride, which they completed over 3 days from 10 – 12 August 2022. Raihaan is 21 years old and a 4th year medic at Imperial in London and Raima is 11 years old and a student at Whitchurch High School who also cycles with Maindy Flyers cycling club. Raima has also chosen to support Llamau and young homeless people for her part in the challenge.
To top off this dream team, and to maximise fund raising efforts, Biju's wife Niba, and Govind's wife Leena, who are both GP's, volunteered as their support crew and followed behind the cycling team in cars.
Dr Mohamed and Dr Menon said: "Thank you so much for your support and generosity over the last couple of weeks. The team made it safely to Paris over the 3 days with a gruelling 125km on the last day in a 35-degree heatwave. All safe and sound and so pleased we have raised £2,397 as things stand thanks to your kindness. Thank you so much again."
Thank you so much to Dr Mohammed and Dr Menon for their dedication to support Cardiff and Vale Memory and Parkinson's Services. We hope you had an incredible time on your journey despite the heat, what an amazing gesture to complete this epic challenge!
There is still time to support them by donating, please visit : https://www.justgiving.com/fundraising/