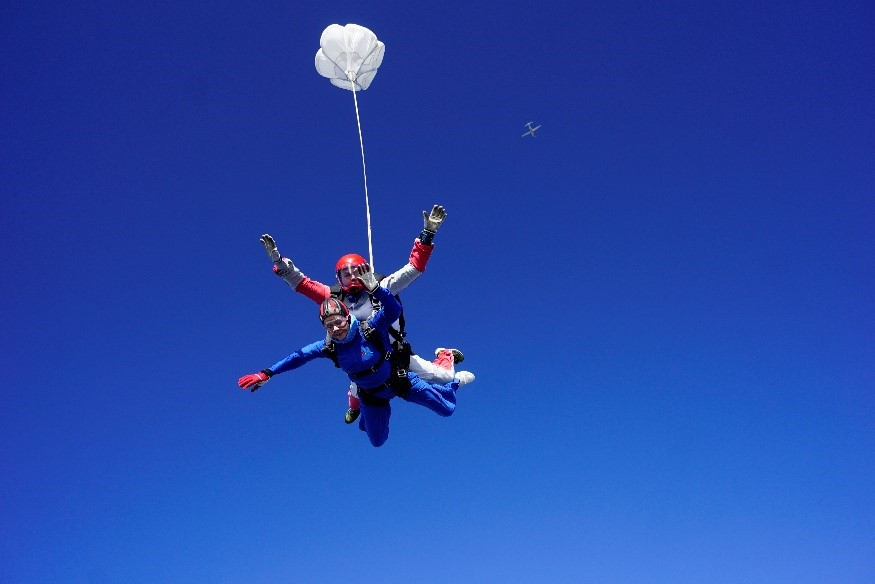 Congratulations to Liz Powell who took to the skies to complete her skydive in support of the Renal Unit!   Proving you are never too old to jump from 12,000 feet, back in April 2022, she left the plane free-falling through the clouds at 120 mph for forty-five seconds.   She raised an incredible £1,065, and the Renal Unit were delighted to receive the funds.
Liz and her husband Russ married in 2017 after both being widowed in the early 2000s.
Unfortunately, they found out that Russ needed dialysis which meant he required a kidney transplant. Liz was the one who volunteered to be the kidney donor, and after a year of extensive tests, they went ahead with the procedure.
Liz said: "We have both agreed that on September 3rd, 2018, when we were both taken to theatre, we understood everything that would happen, right down to where tubes would be going in and out. This set us at ease and can honestly say we were not nervous, and we were not surprised that everything went as planned.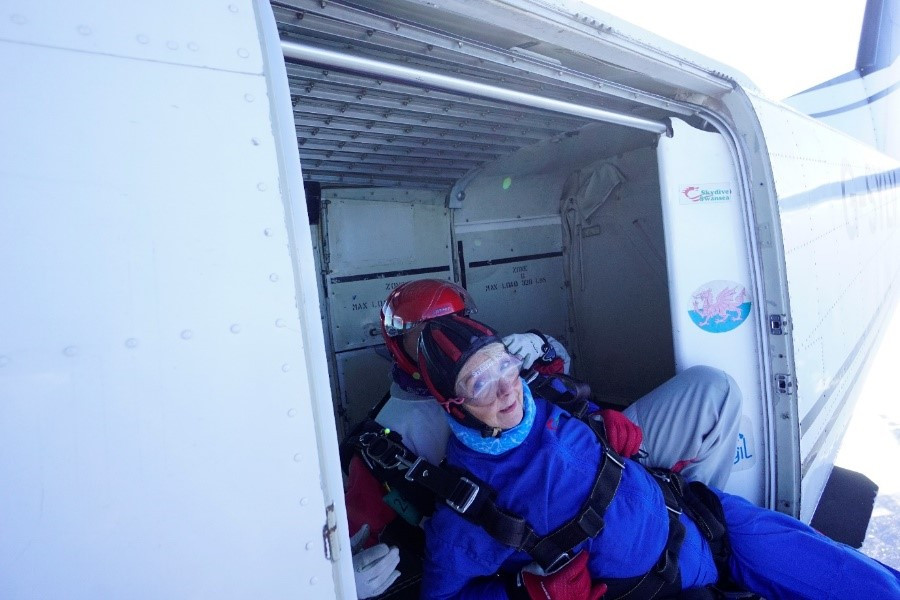 The operation was successful and now, we live a full life (except for Covid restrictions of course)."
Liz took part in the NHS Big Jump to give her thanks to the Renal Unit, who supported Liz and Russ throughout the procedure.
We'd like to say a huge thank you to Liz for supporting the Renal Unit and her incredible
determination.