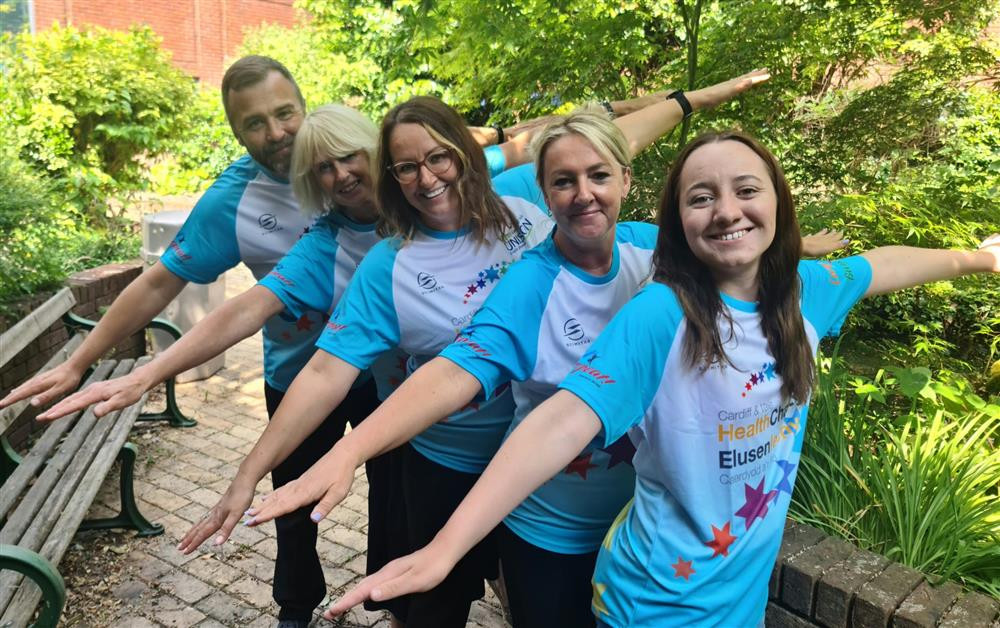 On the 12th August, "Children and Youth Board Fundraising Team " will be Skydiving to raise money for the incredible Youth board and Children across Community Child Health. The team is being led by Rachel Raymond who is a senior nurse for the Health Visiting teams within Cardiff and Vale and is looking forward to the jump in August as she is an adrenaline junky.
Paula Davies is the Lead Nurse for Children, Young People and family Health Services and is keen to be giving back to the Youth Board who work so hard for the UHB.
Ceri Lovell is the senior Nurse for CAMHS and is also very excited to be part of the team as she enjoys a challenge.
Rhys Kirby who is an administration secretary for the Children Looked after team and has worked for the NHS for 24 years just wants to give something back to the amazing Health Charity.
Bethan Cordery is a valued member of the Youth Board and is the youngest member of the team so will be supporting us all.
Children, Young People and Family Health Directorate are raising money for our awesome Youth Board to support a wellbeing day to help them make real, one of their amazing ideas to help others.
The group of children and young people who volunteer their time, to help the UHB make changes with children in mind and uphold a children's rights approach, in all major decisions, are eager to improve the patient experience for children and young people who become patients in our hospitals.
They particularly want to provide something for those children who (especially if aged 16 or 17) might find themselves in adult areas, such as the emergency department or on adult wards.
They had an idea to provide 'comfort boxes' for those children, which would contain identified items to improve their time in hospital. The items were chosen by young people and would include headphones, toothpaste and a toothbrush, a stuffed toy, a spare t-shirt, a mindfulness colouring book, pencils and lip balm.
Paula says "We are looking to make this fantastic and compassionate idea a reality for both the Youth Board and the children they want to help. To do so, several staff members and a young person will jump out of a plane! Yes, we are crazy in this department, but we are very passionate about supporting Children and Young People".
Please support the team and raise money for this worthwhile cause.
Children and Youth Board Fundraising Team fundraising for Cardiff and Vale ULHB on JustGiving