A new mural was recently completed in the Cardiac Physiology Department by local artist Cathy May, funded by Cardiff & Vale Health Charity's Cardiac Fund. The project originally started back in February 2020, however when COVID-19 struck, it was put on hold until this month when it came to fruition.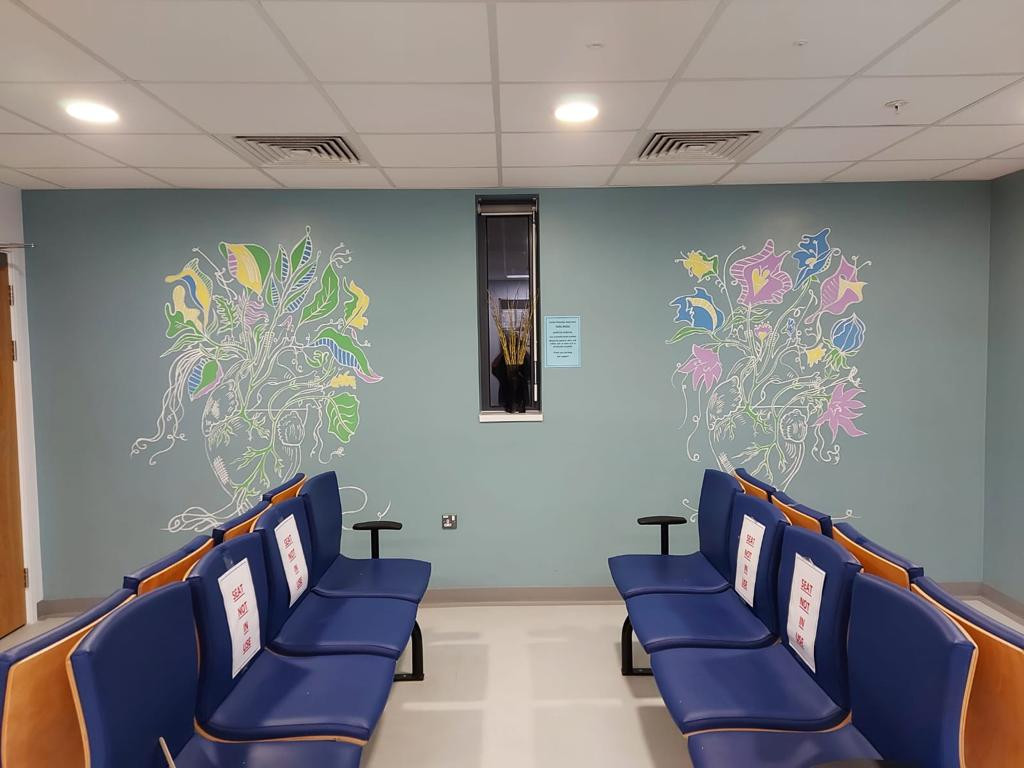 The walls of the Cardiac Physiology Department are now adorned with a beautiful illustration of a heart, with vines, leaves and other foliage coming out of the arteries. It can be compared to the Cardiac Physiology Team's commitment to saving lives of patients with heart disease.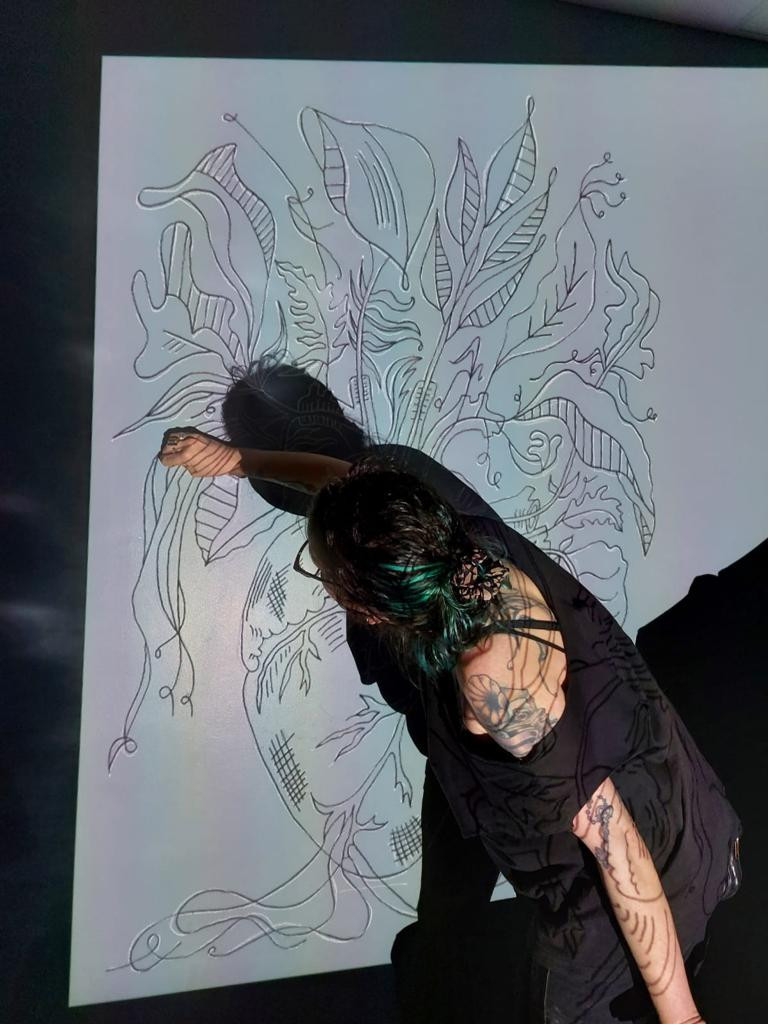 Cathy May is a Cardiff-based artist, who's main mediums are printmaking and painting. She accepts various commissions and sells prints and patches on her Etsy site, and in local makers markets.
Cathy May said: "I really enjoyed doing the mural, and hope the patients and staff members like the artwork. It was really nice to have a few members of staff walk past and make nice comments."
Thank you so much to Cathy for brightening up the Cardiac Physiology Department!
To buy Cathy May's prints and patches, please visit her Etsy page: https://www.etsy.com/uk/shop/VivaLaMay
And you can keep up to date with her work on Instagram (@vivalamay_art) and Facebook (https://www.facebook.com/vivalamay13).
If you would like to find out more about how you can transform the look of your department, please email fundraising.cav@wales.nhs.uk