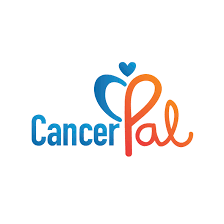 Cardiff & Vale Health Charity are delighted to announce a collaboration between our Breast Centre Appeal and CancerPal, an organisation that provides Care Boxes and products to help ease the side effects of cancer treatment.
Jo Riley, founder of CancerPal, spent many years caring for her mum who was diagnosed with secondary breast cancer in 2015. Jo conducted hundreds of hours of research into different products that could help to ease the symptoms her mum experienced as a result of cancer treatment. Jo said "When Mum was diagnosed with secondary breast cancer I felt so helpless, so I started researching ways that I could help to support her and I soon realised that there are lots of products out there that can help to ease all of the horrible side effects, but I didn't know about them and neither did Mum. That's where the idea for CancerPal came from – we hope to share the knowledge and experience of others who have been there."
In 2019, Jo formed CancerPal so that her years of experience and detailed product knowledge could be shared with others who were in the same situation.
Jo has been working with Sue Dickson-Davies, Senior Fundraiser for the Breast Centre Appeal, to produce Breast Cancer Care boxes specifically for our Breast Centre Appeal, and said "CancerPal is delighted to support the Breast Centre Appeal with the sale of our specially created partnership boxes. We know that if a loved one is going through breast cancer treatment, friends and family often don't know how to help. We hope that by offering these practical Care Boxes, friends and family will be able to show their support to loved ones going through cancer treatment and because we make a donation to the Breast Centre Appeal for every box sold, we can help support other breast cancer patients too."
As part of this collaboration, CancerPal will make a donation to the Breast Centre Appeal following the sale of any of the five specially selected boxes.​
CancerPal Care Boxes are carefully researched and contain products that have been recommended to help ease the side effects of cancer treatment.
Each of these boxes include specially selected products all aimed to make the treatment and recovery process more comfortable for the recipient, and these bespoke boxes can be purchased direct from CancerPal by following this link: https://www.cancerpal.co.uk/cardiffvalebreastcentreappeal
When you might be feeling helpless watching someone you love go through treatment, these care boxes are the perfect, thoughtful and practical way to show your love and support.
Prices for the care boxes start from £20 and all purchases will include a donation to The Cardiff and Vale Breast Centre Appeal.
Also, a 15% donation from each product purchase from the CancerPal website will be made to The Cardiff and Vale Breast Centre Appeal when you use the code BreastCentre15 at the checkout.
If you'd like any further information or assistance, please do not hesitate to contact us via fundraising.cav@wales.nhs.uk or contact Jo at CancerPal on hello@cancerpal.co.uk