On Sunday 11th September 2022, Breast Centre patient Claire Halliday completed the world-famous Great North Run and chose to support Cardiff & Vale Breast Centre Appeal in the process.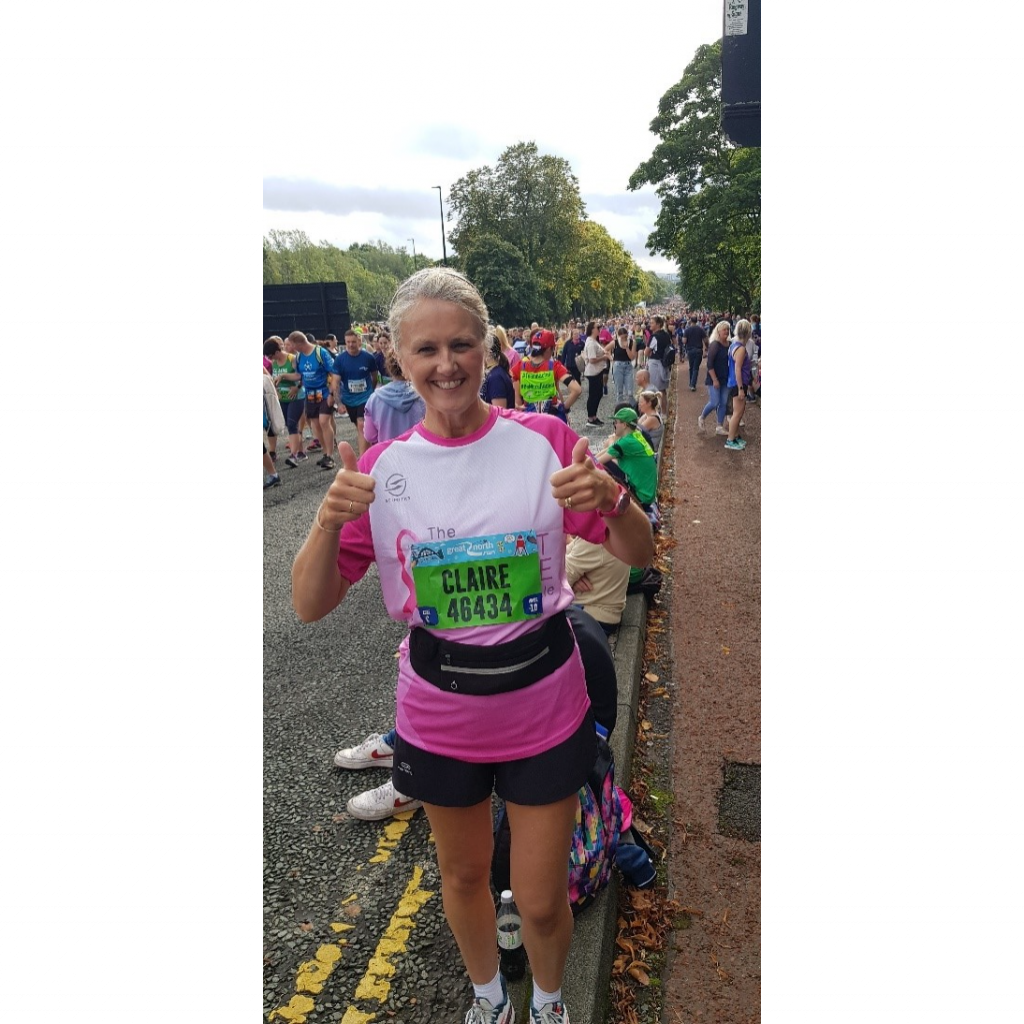 The Breast Centre at University Hospital Llandough treats between 450 and 500 new breast cancer patients every year.  In 2020, Claire was one of those patients. 
In Claire's own words: "I was diagnosed with breast cancer in January 2020 and had a single mastectomy in Llandough Hospital just 3 days before my 50th birthday.  The care I received at that time was excellent. Sadly, Covid came just a few weeks later and most of the support disappeared as everything had closed. I eventually had physio treatment at the Breast Centre in December 2020 and was introduced to the fabulous team that make up Pink Ribbon Fitness Group.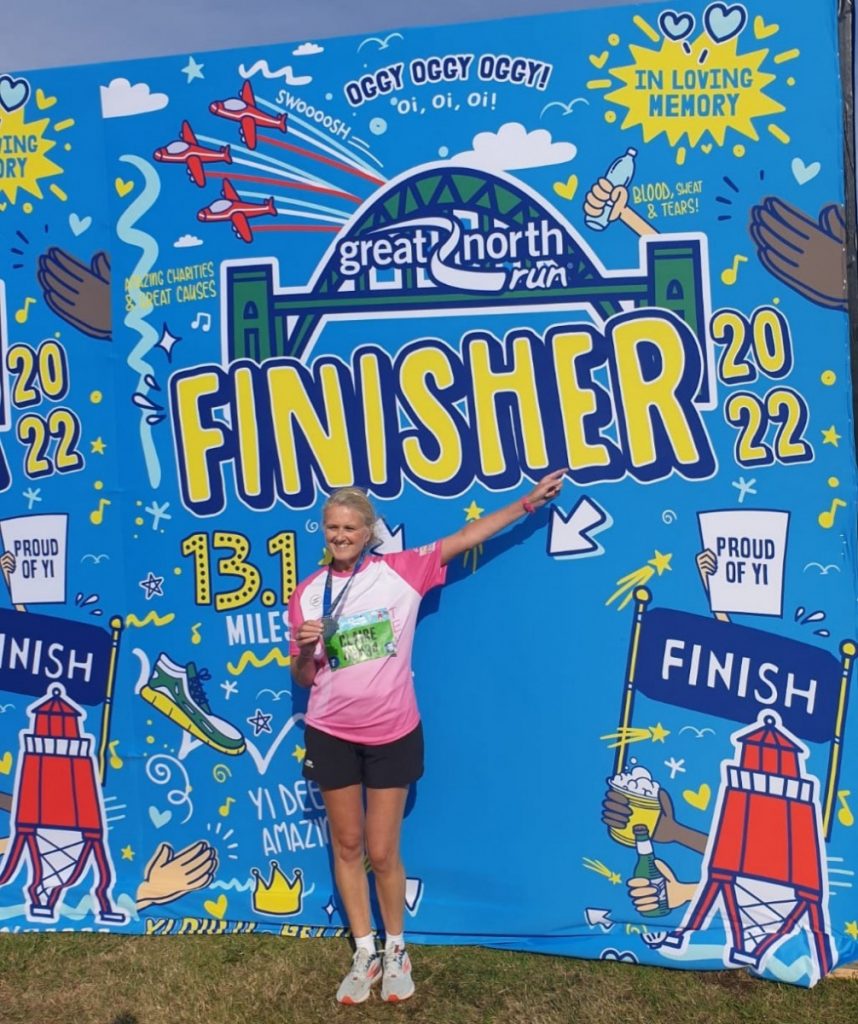 "The group, led by Victoria Collins, Senior Physiotherapist, was the lifeline I had been looking for. The first time I met the group for a walk around Cosmeston Lakes Country Park was the first time I had been able to share my cancer experience with other ladies who had the same story.  I've since attended a few of the meet ups when work has allowed and I have met some fabulous ladies. I know that fundraising helps this fantastic service to keep going and I'd like to show my appreciation." 
Following the race, Claire said that she had had a fantastic weekend and the Great North Run was a fabulous event. She also completed the race in 2:41:33 which she was so pleased with considering the route was quite hilly!
Fundraising support is still being received for Claire, but to date, she's already raised just over £600 for our Breast Centre Appeal. 
To find out more about our Breast Centre Appeal and what your fundraising can support, or for information on any of our appeals, or fundraising for Cardiff & Vale Health Charity, please contact us on fundraising.cav@wales.nhs.uk 
You can also support Claire here until end of September: Claire Halliday is fundraising for Cardiff & Vale Health Charity (justgiving.com)