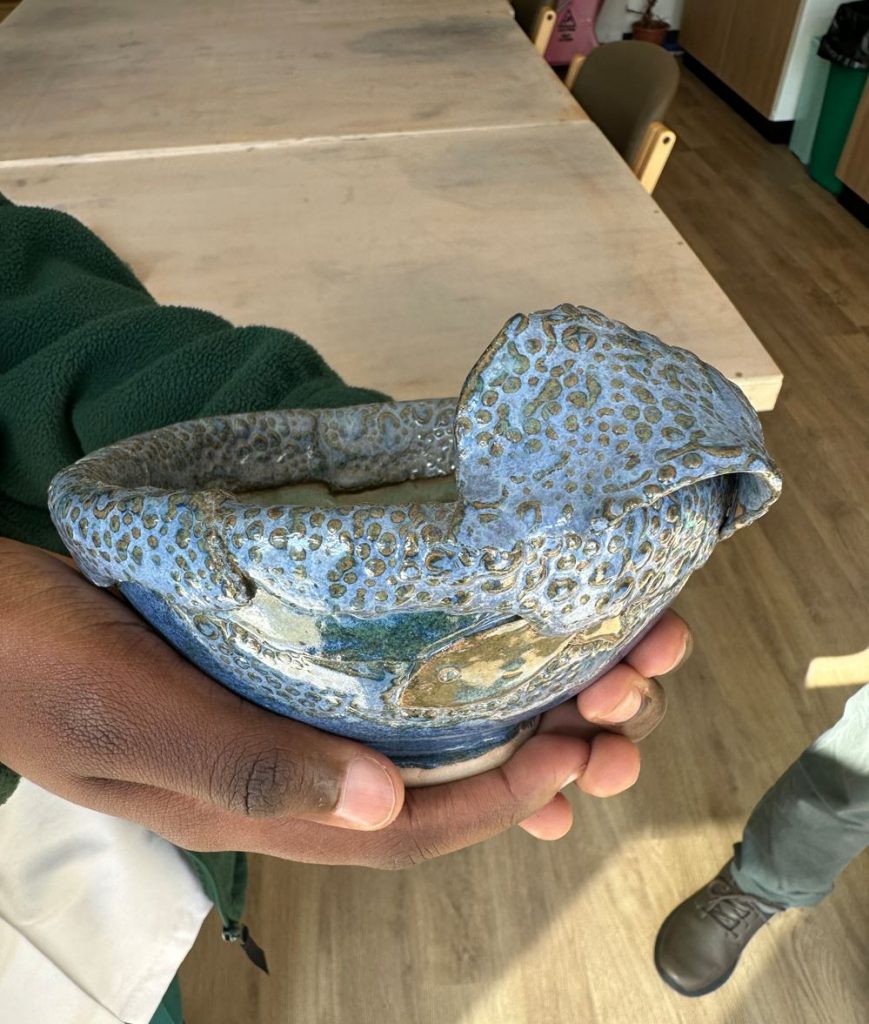 The Staff Lottery Bids Panel have recently supported a bid to bring therapeutic pottery sessions delivered by the Occupational Therapy team and Cardiff Pottery Workshops to the Adult Rehab Mental Health Services based at Hafan y Coed, University Hospital Llandough.
The bid was submitted by the Occupational Therapy team working across 4 inpatient wards at Hafan y Coed. The team work alongside patients with a wide range of mental health conditions, often resulting in lengthy hospital admissions. The project responds to a recent lack of variety of activities that the patients can participate in, which has been exacerbated by the pandemic.
Pottery has been a long-standing tool in mental health settings to fulfil these needs, as supported by a range of in-depth research. The Staff Lottery funding covers an initial 12-month programme to support inpatients engagement, wellbeing, social interaction skills, sensory stimulation, as well as providing a space that provides the opportunity for creative expression.
The sessions are run by the Occupational Therapy Team, alongside Cardiff Pottery Workshops, a local ceramics studio, who's aim is to make pottery available to everyone. At their facilities they offer courses in throwing and hand building, and run a range of community groups (60+ Tea and Pottery Group, ReFire – Free Pottery Classes for those who suffer with depression, and Parent & Child Throwing Tasters). To find out more, please visit their website: https://www.cardiffpotteryworkshops.com/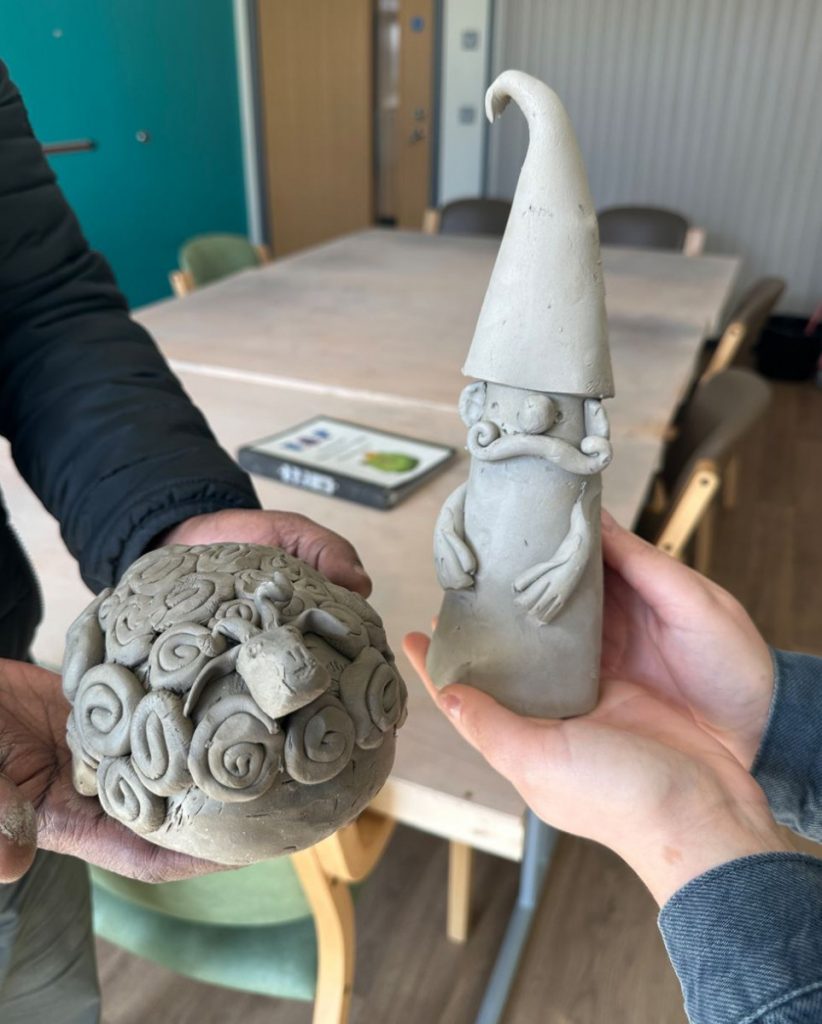 Tracey Maton, Occupational Therapist, said: "It's been great to see so many people try something new and to be able to have an outcome/product at the end has been a huge motivator and incentive for people to continue to come along. Kelly has made the sessions welcoming and accessible for all skill levels, we hope we can continue beyond the 12 months as we can already see the positive impact."
The team have also received excellent feedback from the participants of the pottery workshops:
"It's a good opportunity to learn a new skill."
"It's a safe and comfortable environment as Kelly is so friendly."
"It's inclusive even for those who don't see themselves as creative."
"Some like to show their family and friends what they have done and feel a sense of achievement."
"Staff have noticed an increase in communication between the participants- praising each other work and being generally supportive of each other."
"It's an opportunity for those that are particularly quiet to express themselves through pottery where there are no expectations or pressure."
This project offers a great opportunity to reintegrate patients across multiple wards and provide the patients with educational advantages, with the prospect of receiving a qualification on completion of the course. The Staff Lottery Bids Panel are delighted to support the project, as it promotes patient wellbeing through the use of creative arts, and is a valuable source of self-expression and routine.