We'd like to say a huge thank you and congratulations to Owain Wilkins who ran the Stockholm Marathon on Saturday 3rd June, raising funds for the Haematology Unit at the University Hospital of Wales in memory of his beloved mum.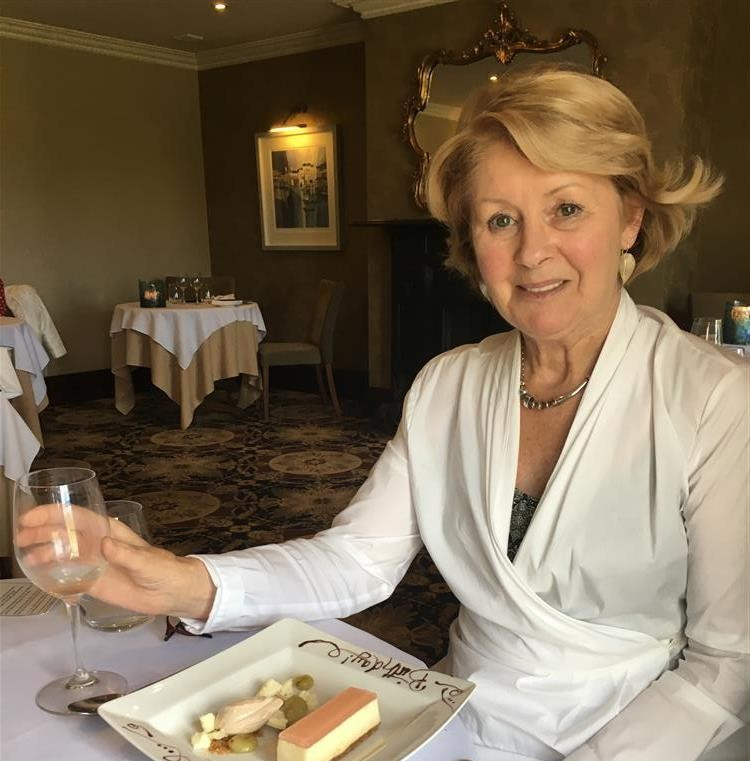 Gaynor Wilkins was treated at the Haematology Unit whilst living with blood cancer for two and a half years. She received excellent care from the Haematology team, and to say his thanks, Owain raised funds to support the wonderful staff that cared for his mum, and to assist others facing a similar experience.
The Stockholm Marathon took Owain through the beautiful capital of Sweden, built on 14 islands, with a stunning medieval city centre. With gorgeous views throughout the race, and with lots of sunshine, Owain completed the course raising an outstanding £4,277.36 for the Haematology Unit!
Owain said: "What a day! The conditions weren't overcast, as had been forecast (and hoped for!), so we had to run our way beneath an at times unsympathetic sun! But the Stockholm marathon more than made up for this by being a wonderfully scenic course and, most importantly of all, I'm utterly overwhelmed by the amount of money that has been raised for the Haematology Unit at University Hospital of Wales, Cardiff."
Congratulations to Owain for completing the challenging run, and a huge thank you for supporting the Haematology Unit at University Hospital of Wales.
You can still contribute to Owain's fundraising efforts by visiting his JustGiving page.