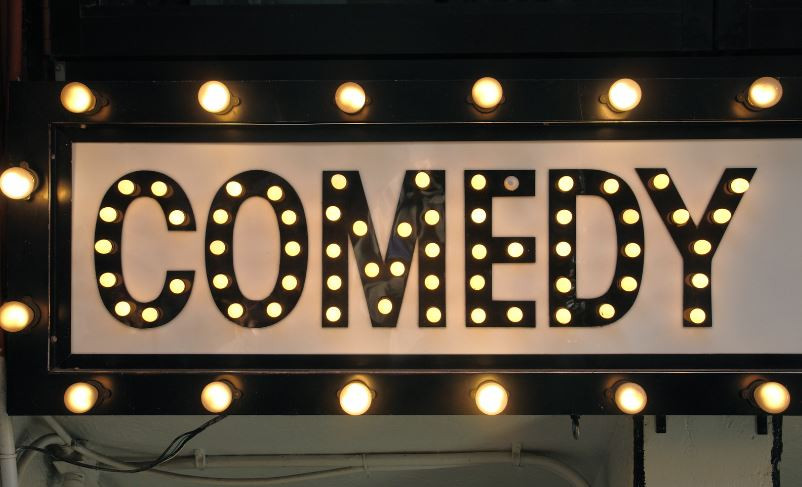 The Staff Lottery recently funded a project to provide an online comedy programme for the users of the Service for High-Risk Eating Disorders. The course was delivered by Dave Chowner, a professional stand-up comedian who has recovered from an eating disorder, through 6 1-hour weekly tutoring sessions for a group of 10 individuals.

The sessions were available to service users as well as staff, and proved very beneficial to both groups. The course provided an excellent opportunity to the clients of the service in supporting their confidence, assertiveness, social identity and outlook towards recovery from their eating disorder. The staff used it to manage stress, improve communication skills, and to enhance their wellbeing.

Dave Chowner who delivered the sessions is an author, stand-up comedian, presenter and mental health campaigner. As someone with lived experience of an eating disorder, Dave uses comedy to change the tone around this topic. His courses are designed to teach stand-up comedy to people who experience mental health issues, and have proven to build confidence, communication and connection with other people.

Whilst the course was not an official form of therapy or treatment, it provided an excellent adjunct to the team's therapy programme. Due to COVID-19 limitations, the service was unable to deliver group activity for their clients at that time, therefore the course proved popular amongst the service users, helping them prepare for engagement with the team's therapies at a later time. It also helped the service users combat loneliness during a very difficult time of isolation at the peak of the COVID-19 pandemic.

"I thought the course was great. It was fun to put laughter into every week when things are hard and was brightening to put a funny spin on illness and embarrassments. It's helped me look at things in a more humorous way." – Rachel

"It far exceeded any expectations I had. I admittedly found myself unsure of the link between comedy, eating disorders and recovery. I really enjoyed the course! Dave explained the theory and underlying psychology behind it all well. Everything was clear and well structured. I liked how interactive but unpressured it was each session. It's something I will maybe even consider moving forward!" – Amy

The sessions were a huge success with the clients of the service, and have been a great tool to build their confidence and human connection. This project is also an excellent example of how the Staff Lottery funds can be used to improve the lives of patients and staff of Cardiff and Vale University Health Board.

If you're a Cardiff and Vale University Health Bard employee, would like to help fund projects such as this one, and for a chance to win £1,000 each week, application forms can be completed here.

If you would like to apply for funding from the Staff Lottery Bids Panel, please contact fundraising.cav@wales.nhs.uk for details. Cardiff & Vale Health Charity encourages you to join the Staff Lottery and apply for funding, which can enhance your department or service and inform others of the benefits of joining the Staff Lottery. And who knows, maybe you will be our next winner?