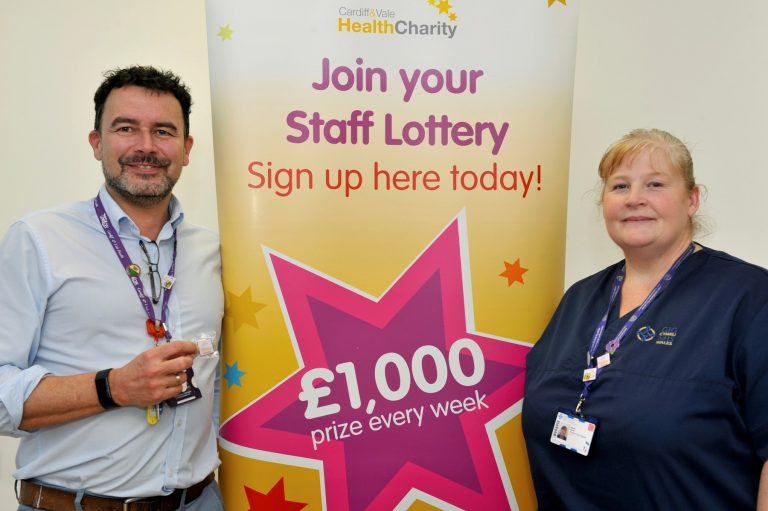 The Staff Lottery MegaDraw took place on Friday 31st January 2020 in the Primary Seminar room at Hafan Y Coed, UHL. Staff from several different departments watched the draws creating five £1,000 winners and one lucky £10,000 winner.
Following her recent win in the Staff Lottery, Karen Jones was the lucky individual who pressed the button to draw the winner of £10,000 MegaDraw prize.
The lucky winner of the £10,000 January MegaDraw 2020 was Michelle Cawley from the Short Stay Surgical Unit in UHW. Michelle was absolutely ecstatic beyond words to hear the fabulous news saying "I would like to thank Cardiff & Vale Health Charity so much for this win, I am totally choked I really am! I am not used to good news but hey what absolutely wonderful news! THANK YOU!!!!"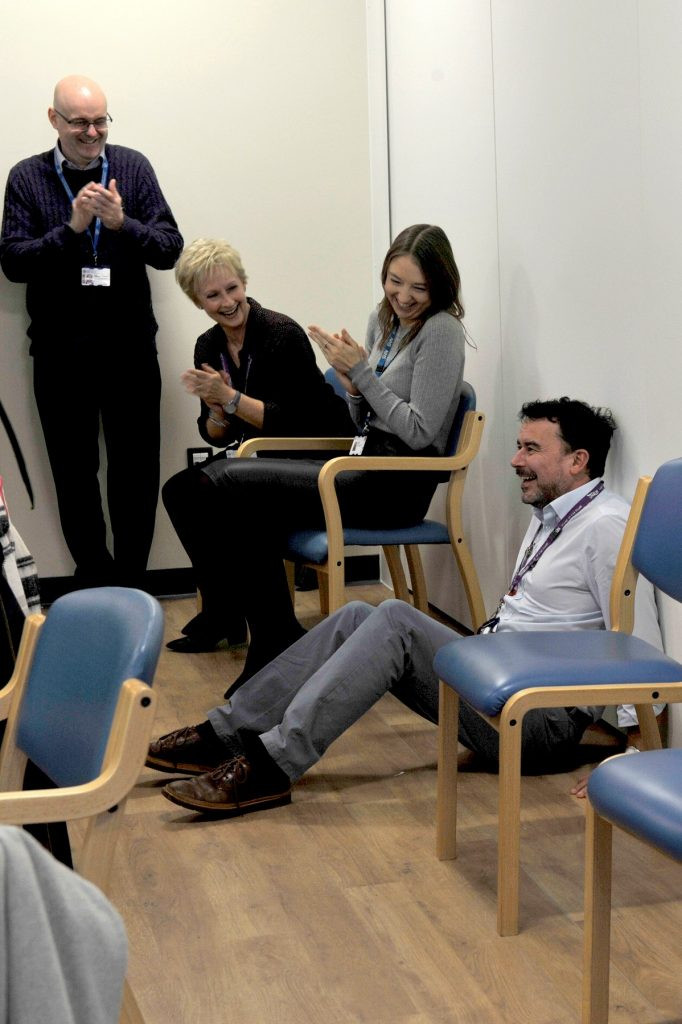 YOUR £1,000 JANUARY STAFF LOTTERY WINNERS ARE:
Phillip Ball, Adult Community Mental Health, Hafan Y Coed, UHL
Dr Frances Gibbon, Paediatric Neurology, UHW
Julie Loxton, Communication Hub, Barry
Caroline Sanger, Ward B2, UHW
Rebecca Walsh, C7, UHW
As luck would have it, one of our new winners of the Staff Lottery, Phillip Ball works within Hafan Y Coed. Pictured left is Phillip looking completely shocked at receiving the fantastic news that he had just won £1,000! Phillip was also lucky enough to win the Staff Lottery in June 2014 and is pictured below with Karen, who were both happy to be presented with their Staff Lottery Winners Badges.
As it is 2020 and to celebrate 10 years of Cardiff & Vale Health Charity helping make things better for both our staff and patients, we have something special coming…
OUR STAFF LOTTERY SUPERMEGADRAW IN DECEMBER 2020 WILL AWARD ONE LUCKY WINNER WITH £20,000, SO COME ON AND PLEASE SIGN UP!
Lottery Application forms, also pictured left, can be found here and returned to fundraising.cav@wales.nhs.uk. You can also complete the form electronically.