YOUR £5,000 JULY STAFF LOTTERY SUPERDRAW WINNER IS:
Helen Mountjoy, Maternity, UHW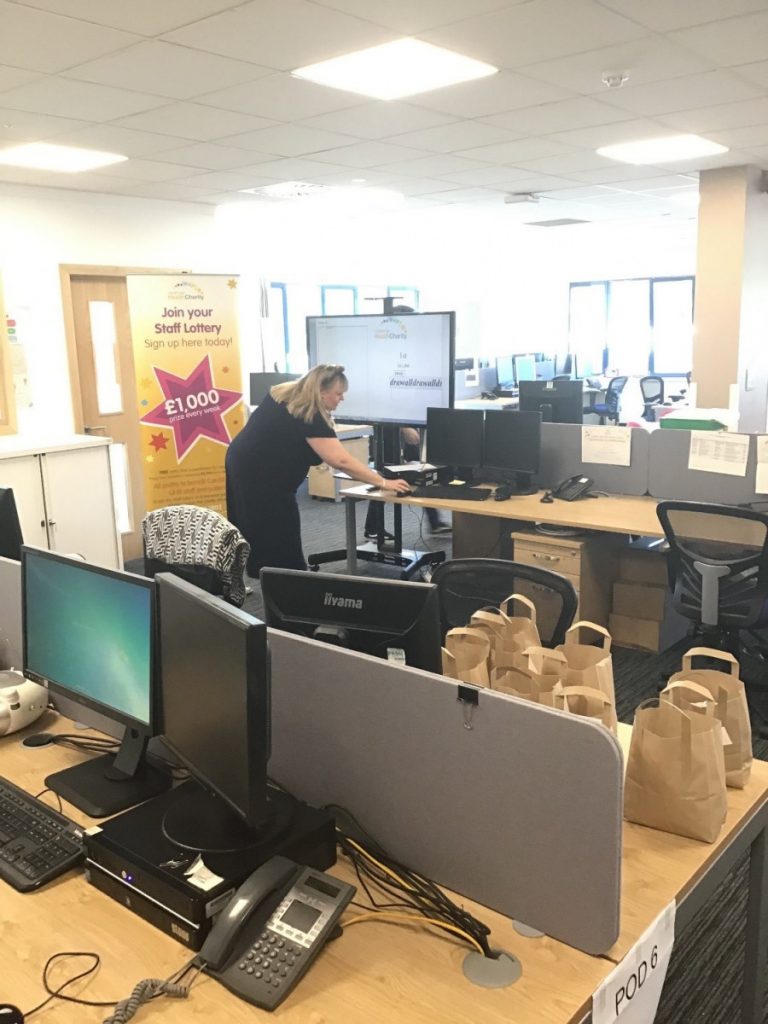 The Staff Lottery SuperDraw took place on Friday 31st July 2020 in the Health Charity Office in Woodland House. Ruth Walker, Executive Nurse Director of Cardiff and Vale UHB pulled the draws this month, creating five £1,000 winners and one lucky £5,000 winner!
The lucky winner of the £5,000 July SuperDraw 2020 was Helen Mountjoy working in Maternity in UHW. Helen was absolutely ecstatic beyond words to hear the fabulous news saying "I really couldn't believe it when I got the call thank you so much! I am planning my wedding at the moment so the money will definitely be put to good use!"
YOUR £1,000 JULY STAFF LOTTERY WINNERS ARE:
Jody Rawlings, Hafan Y Coed, UHL
Joedeine Howell, Maternity, UHW
Melissa Hurley, Ward C4 South, UHW
Jainee Sajee, General Outpatients Department, UHW
One winner wished to remain anonymous
That's not all! As it is 2020 and to celebrate 10 years of Cardiff & Vale Health Charity helping make things better for both our staff and patients, there is something special coming…
THE STAFF LOTTERY SUPERMEGADRAW TO BE DRAWN ON 27TH NOVEMBER 2020 WILL AWARD ONE LUCKY WINNER £20,000! SO COME ON AND PLEASE SIGN UP!
Entry into the Staff Lottery is automatically deducted from your payroll and each entry costs £1 per week. Once you are part of the Staff Lottery you are given an allocated unique number and the winning number is generated at random by computer.
The Staff Lottery supports staff across Cardiff and Vale by creating new winners every month. It also enables staff to apply for funding from the Staff Lottery Bids Panel, which has recently awarded grants of over £1.5 million to support numerous projects across the UHB which benefit, patients, staff and visitors.
Lottery Application form can be completed electronically here and returned to fundraising.cav@wales.nhs.uk.