Lindsey Hilldrup, Maternity Unit, UHW.
Lydia Harrison, Department of Sexual Health, CRI.
Joanna Murison, Occupational Therapy, St David's Hospital.
Sue Bailey, CD&T Clinical Board Offices, UHW.
The March 2021 Staff Lottery Draw helped create four £1,000 winners who were all delighted to hear the brilliant news!
THE STAFF LOTTERY £5,000 SUPERDRAW TO BE DRAWN ON 25th JUNE 2021 & £21,000 in October!
SO COME ON AND PLEASE SIGN UP!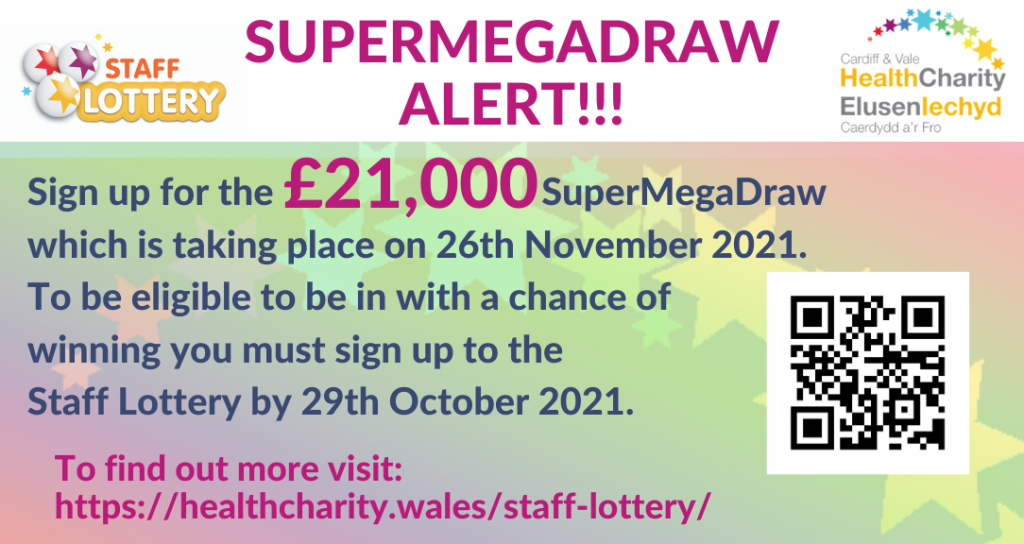 The Staff Lottery supports staff across Cardiff and Vale by creating new winners every month. It also enables staff to apply for funding from the Staff Lottery Bids Panel, which has awarded grants of over £1.5 million to support numerous projects across the UHB which benefit, patients, staff and visitors.
Lottery Application form can be completed electronically here and returned to fundraising.cav@wales.nhs.uk.