Shane Schembri, Operational Services, UHL
Emma Jones, District Nursing Team, Cowbridge Health Centre
Mark Borgia, Primary Care Mental Health Support Service, Hamadryad Centre
Rebecca Palmer, Ward East 2, UHL
The February 2021 Staff Lottery Draw helped create four £1,000 winners who were all delighted to hear the brilliant news!
Cardiff & Vale Health Charity run the Staff Lottery which gives Cardiff and Vale NHS staff the chance to win £1,000 every week plus FREE entry into our annual special MegaDraw and SuperDraw
THE STAFF LOTTERY SUPERDRAW TO BE DRAWN ON 25th JUNE 2021 WILL AWARD ONE LUCKY WINNER £5,000! SO COME ON AND PLEASE SIGN UP!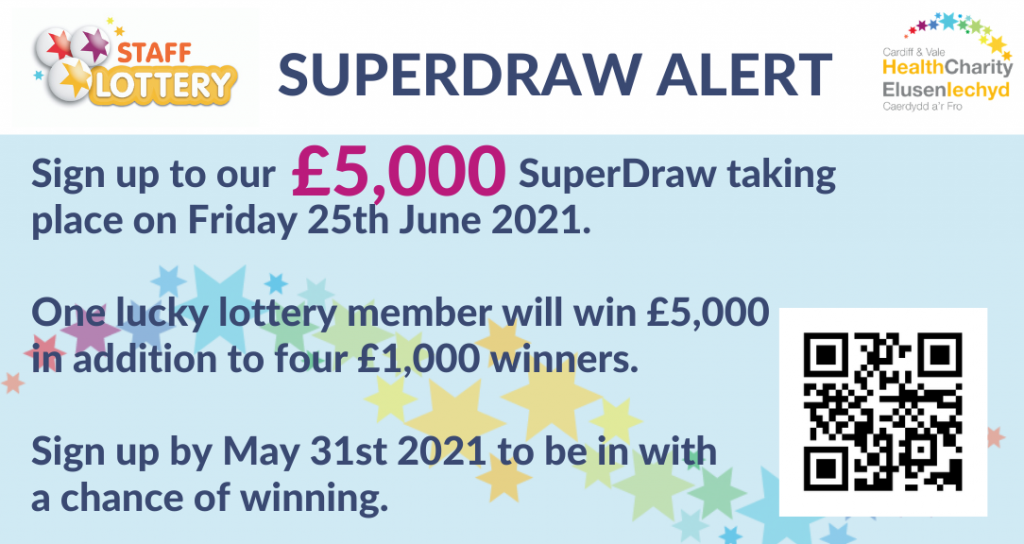 The Staff Lottery supports staff across Cardiff and Vale by creating new winners every month. It also enables staff to apply for funding from the Staff Lottery Bids Panel, which has awarded grants of over £1.5 million to support numerous projects across the UHB which benefit, patients, staff and visitors.
Lottery Application form can be completed electronically here and returned to fundraising.cav@wales.nhs.uk.