Cardiff & Vale Health Charity would like to say a huge thank you to the Palliative Care team. They raised over £500 at the Taffs Well Christmas Fayre to buy gifts for elderly patients who were isolated in hospital this Christmas.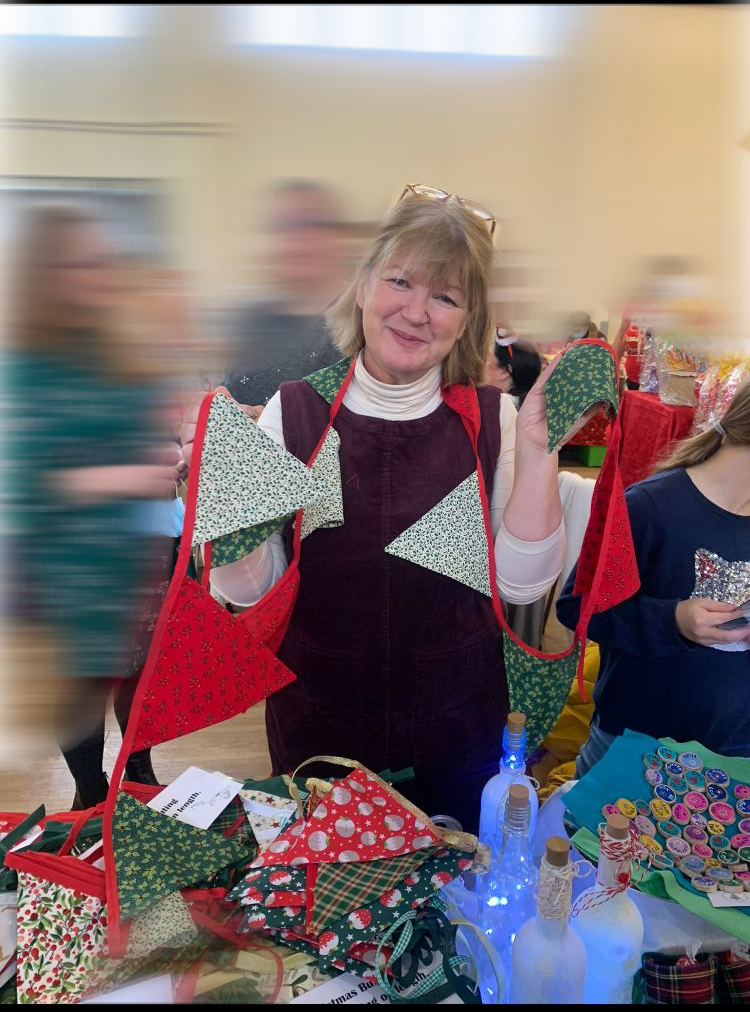 Due to the recent COVID-19 spike of the Omicron variant, visitor access at the Cardiff and Vale University Health Board hospital sites was restricted. To make their patients feel remembered and cared for during the festive period, the Palliative Care nurses sold handmade Christmas decorations at the Taffs Well Christmas Fayre, and used the proceeds to purchase small gifts for their patients.
Jo Gill, the Palliative Care Clinical Nurse said: "In our role as Palliative Care nurses we too often come across patients who are lonely and socially isolated. This problem has been highlighted during the pandemic.
"Whilst in hospital, many elderly patients simply don't have family or friends who can bring in little treats that might brighten their day. Items such as a magazine or newspaper can fill a couple of lonely hours and keep patients connected to the outside world. A pair of woolly socks can bring comfort. Some favourite sweets from the shop or a nice coffee from Aroma can bring a smile. Items such as a pair of slippers can help a patient engage with physiotherapy or a handheld fan can bring relief to a patient who is breathless.
"As a team we decided to try and raise some money to set up a fund which would allow us to buy small items such as these when there is no one else who can. As Christmas was approaching we decided to make and sell Christmas decorations including bunting, tree decorations, painted pebbles, bottle lamps, Christmas cards and chocolate orange knitted covers. With a stall at Taffs Well Christmas Fayre we were fortunate enough to make in excess of £500 which is a good start to our fund.
"We hope to carry on our fundraising activities with further craft stalls and are even contemplating a 5km charity run!"
Many congratulations to the wonderful team for raising a magnificent amount of money! It's an amazing gesture that was definitely appreciated by patients during the Christmas period.
If you're interested in fundraising for us, please email fundraising.cav@wales.nhs.uk