One of the many events that was affected by COVID-19 was our Strictly Top Dancer 2020 event. This annual event raises money to support the Breast Centre Appeal at University Hospital Llandough, which is one of the main appeals of Cardiff & Vale Health Charity. Since the annual Strictly Top Dancer event started in 2015, nearly £100,000 has been raised for the Breast Centre Appeal, and work is now well underway to increase this phenomenal amount this year.
Strictly Top Dancer was set up in collaboration with Mandy Weston and Cariann Emanuelli, a mum and daughter team and very active members of the Breast Centre Appeal Committee. Mandy has been through breast cancer herself and is passionate about supporting the service that supported her.
At the beginning of 2020, eight teams had been chosen, links had been made with dance teachers and rehearsals were well underway – and then, like everything else, in March 2020 it all stopped.
After a rocky two years, things are back on track, rehearsals are in the diary, and the new date for Strictly Top Dancer 2022 has been booked for 17th September, this year in the fabulous ICC at Celtic Manor Resort.
Unfortunately, some of the original teams have had to pull out, but there are four teams from the original line up, and three new teams for 2022. Let us introduce you…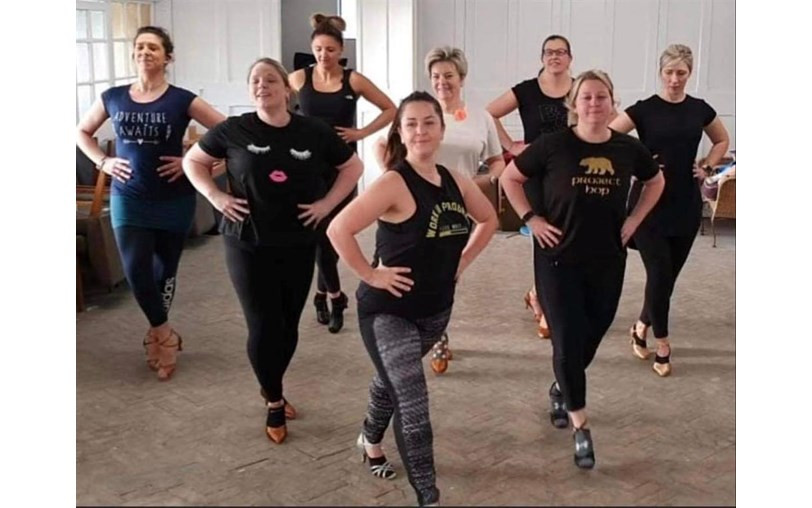 KLA's Hopkins Hareem
This determined team have a very emotional reason for taking part. "This all-female team is a tribute to our beautiful Natalie, aged 40, who we sadly lost from our KLA dance family to breast cancer. We were all great friends of Natalie's who left behind two beautiful girls and a wonderful husband Wayne. She was the most amazing soul with the prettiest smile. We dedicate all dances to her and our song choices were her favourites.
https://www.justgiving.com/team/Strictly-Top-Dancer-KLA-Hopkins-Hareem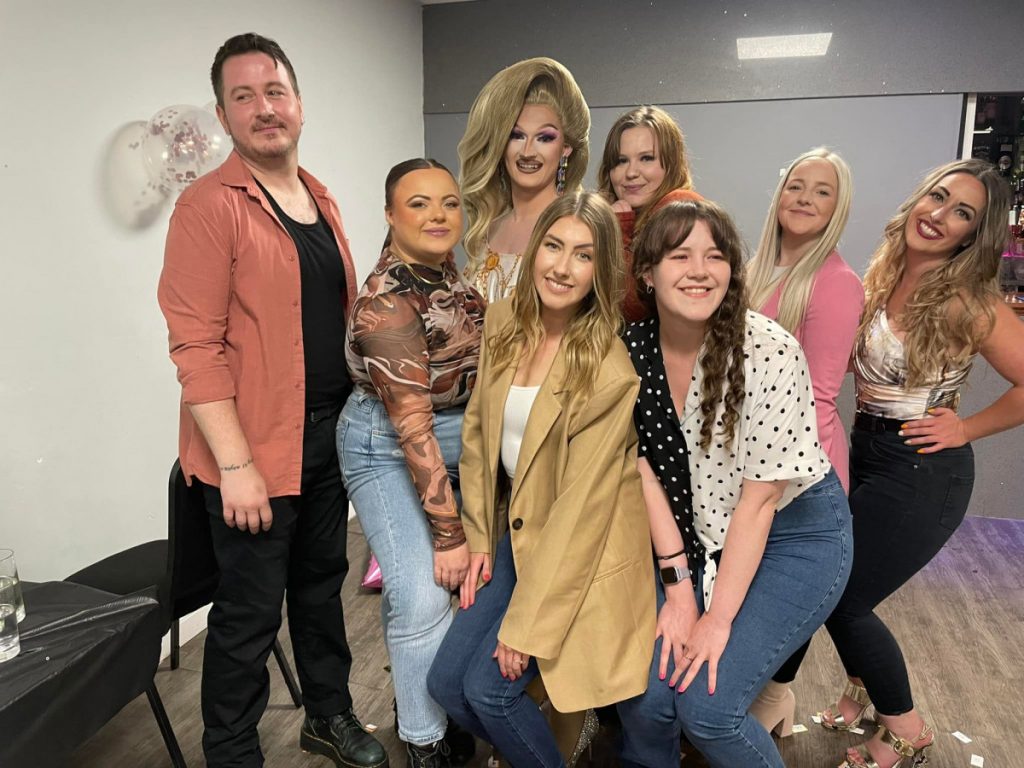 Dance & Boogie
This is what they had to say, "Although Dance & Boogie formed from a crazy idea on a drunken night, we as a team are so excited to be a part of this amazing charity event. As a team of eight with barely any dance experience, the thought of performing in front of 450 people is both terrifying and exciting.
"But the night is not about us. The night is about raising money for The Breast Centre Appeal. The Breast Centre provides amazing care for Cancer sufferers both before, during and after treatment. As many members of the team have been affected by this disease in one way or another, it was a no-brainer that we should put our all into not only smashing this charity competition, but into raising as much as possible to help support people who are affected by this horrible disease."
https://www.justgiving.com/team/Strictly-Top-Dancer-Dance-and-Boogie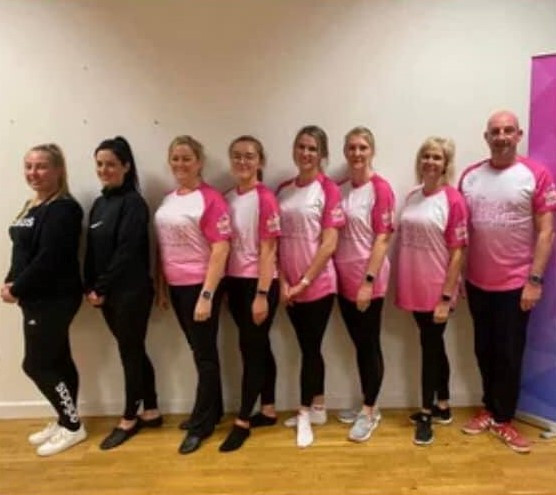 Prosecco & A Pint
They said, "We are a group of dance parents and friends who have met at Dance Unity Studios, where our children dance. We have decided to team up and join the Strictly Top Dancer competition for two reasons:
"One, to see if we can dance. We know our children can, but can we? And two, to raise money for a fantastic cause.
"Breast Cancer has affected many of our family members, friends and colleagues and this has driven us to take on the challenge. We are aiming to raise £3000 for the Breast Centre Appeal. We are so excited to be taught by the staff at Dance Unity Studios."
https://www.justgiving.com/team/Strictly-Top-Dancer-Dance-Unity-Processo-and-Pint
Worn Out Trainers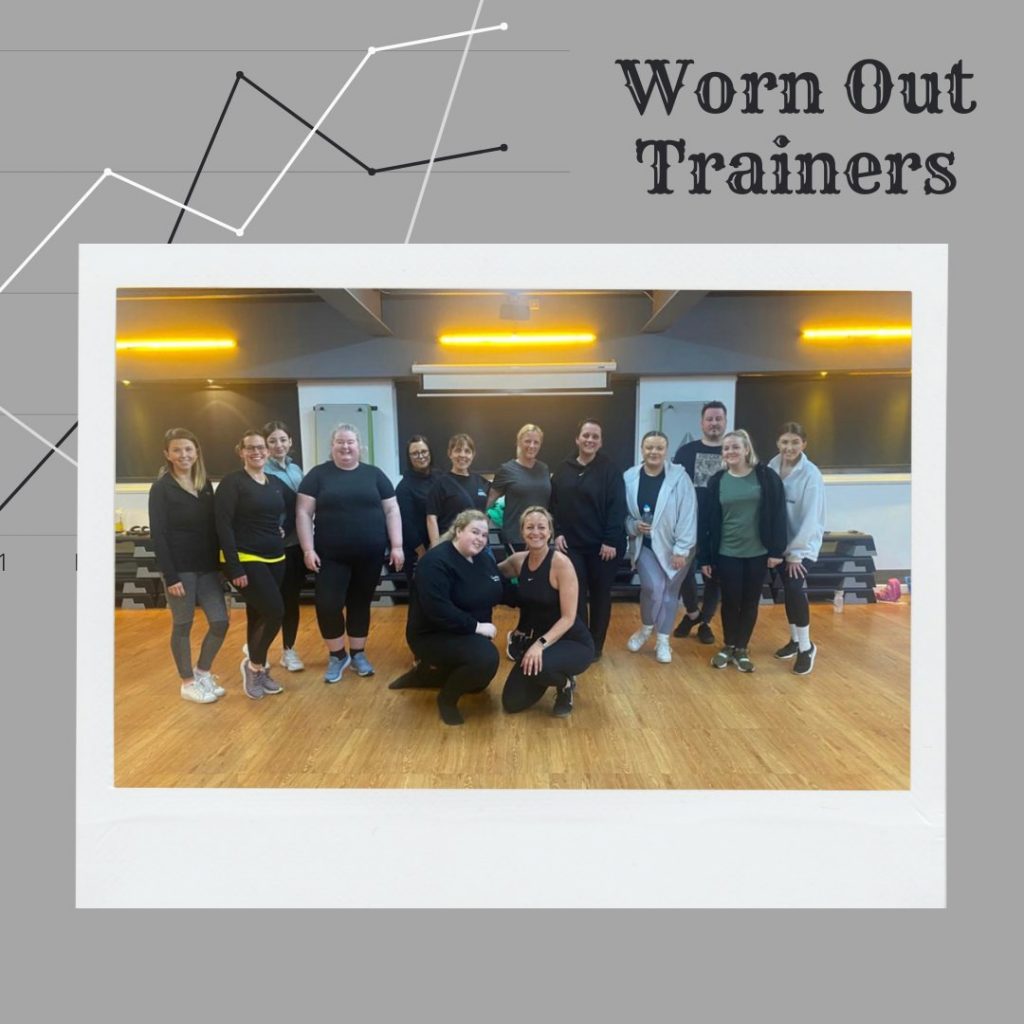 This team said, "Creazione Fitness Village has yet again been given the fantastic opportunity to be part of the Strictly Top Dancer 2022, for the Breast Centre Appeal.
"Here at Creazione we absolutely love helping and supporting each other and our gym members, and our casual cafe catch ups. So many of us have witnessed this awful disease and how everybody can be affected. All the more reason we want to take part to remember those who have loved and lost, and to those who still fight on.
"Our teachers have already been kicking our butts into working our heels off and getting dance floor ready!"
https://www.justgiving.com/fundraising/strictly-top-dancer-worn-out-trainers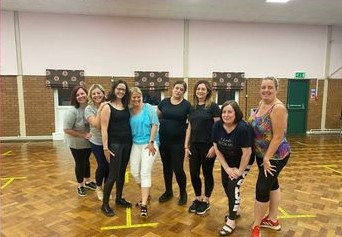 Figure of 8 – Rugby Mums
They said, "Most of us ladies met on the side of a rugby pitch ten years ago, while our boys played rugby, we became friends.
"With the support of other friends we decided to enter Strictly Top Dancer. We are a madcap crazy bunch who are looking forward to the laughs and challenges of this experience.
"Can we dance? Who knows! But we're going to give it a damn good go!!"
https://www.justgiving.com/team/Strictlytopdancer2022-figureof8
Dance Crazy Glamazons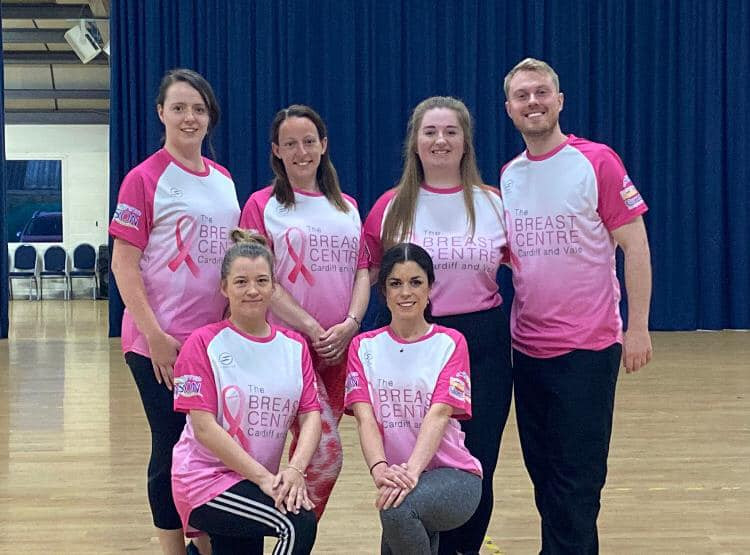 Here is a little bit about them and why they have decided to compete. "We have all witnessed the pain and suffering cancer causes; it is a cruel disease that takes lives prematurely and we want to dance to remember those who are no longer with us, and give hope to those who are battling cancer at the moment.
"The Glamazons are taking part in this fun and fabulous event in order to help cancer sufferers and their families – the money raised is essential to fund research and support services. We are proud to contribute to such an important charity."
https://www.justgiving.com/team/Strictytopdancer2022-Glamazons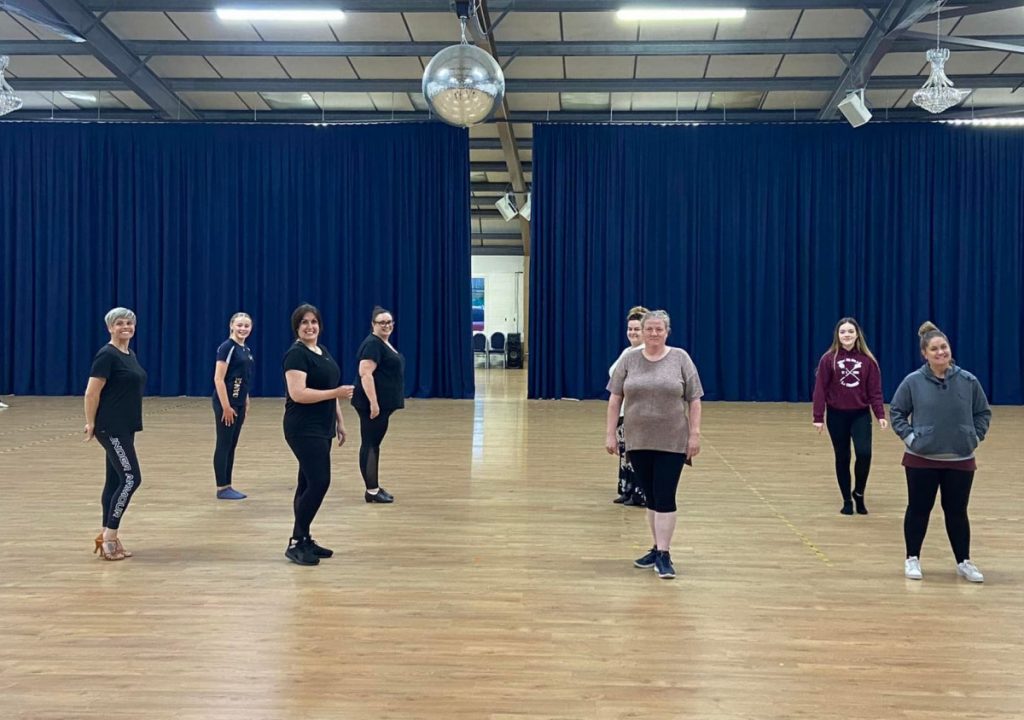 The Church Village People
They said, "We are a group of dance enthusiasts and dance parents who have all been touched by the great work that the Breast Centre has provided.
"Our performance will be dedicated towards family, friends and loved ones who have been affected by breast cancer. We are going to put our breast-foot forwards and strap our funbags down for the chance to be simplythebreast!"
https://www.justgiving.com/team/Strictytopdancer2022-churchvillagepeople
Not only have all of the teams thrown themselves into their training this year, they've also done some incredible things to boost their fundraising. Ladies nights, sky dives, incredible raffles, and duck races – you name it, they are doing it!
On 12th June, the teams met up for a check-in and rehearsal night, Cariann said, "What an amazing meet up with some of our teams this evening. It's such an overwhelming feeling to see how truly incredible you all are, and the hard work you are putting in for such a special charity that has affected us all.
"We would like to say a HUGE THANK YOU to you all for an incredible turn out; it really was something special. We are very excited for the competition, and I'm sure you are too (some nerves might have now kicked in too!!)."
The teams, including contributions to fundraising from those that weren't able to continue, have already raised over £6,000, and this years' event target is a whopping £25,000!
To keep up to date with what the teams are doing this year, you can follow their progress on Facebook:
https://www.facebook.com/strictlytopdancer and https://www.facebook.com/BreastCentre
Please like, share and follow both pages so you don't miss out on some of the brilliant events and raffles taking place this year to support the Strictly Top Dancer fundraising efforts.
Keeeep dancing……..