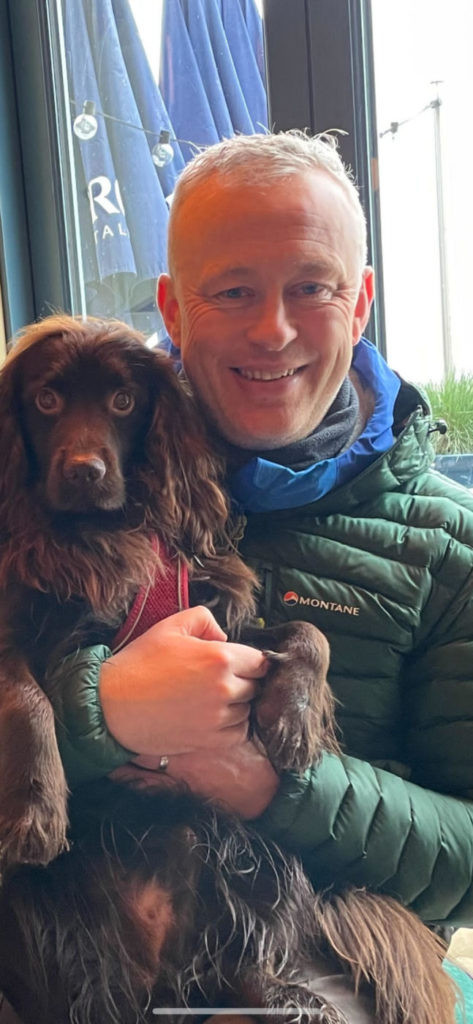 The staff, families and children of the Alphabet Tree Day Nursery in Caerphilly have organised a sponsored walk in memory of the nursery's co-owner Greg Lloyd.
Greg was in the prime of health before his life was tragically cut short by a sudden cardiac arrest. His passing left not only his family but the entire community in shock and disbelief.
In the face of this loss, Louise, Rhys (their son), and Sophie decided to channel their grief into something positive. They embarked on a fundraising journey in Greg's memory with an ambitious goal: to raise £20,000 for the University Hospital of Wales' new research project on Out of Hospital Cardiac Arrests. This project aims to understand, treat, and prevent cardiac arrests like the one that claimed Greg's life, ensuring that others don't have to endure such a sudden loss.
To make a significant contribution to their target, 120 of Greg's friends, family members, and colleagues, including Louise, Sophie, Meg, and Rachel from the nursery, will be participating in the Cardiff Half Marathon on October 1st, 2023. This marathon is a symbol of their commitment to honouring Greg's memory and raising awareness about cardiac arrests.
In addition to the marathon, The Alphabet Tree Day Nursery, where Greg's legacy is deeply ingrained, is doing its part to commemorate his remarkable spirit. They have organized a sponsored walk on Saturday, September 30th, 2023, starting from the nursery car park at 9 am. The walk will circle Castle View's lake with three laps before returning to the nursery. This family-friendly event welcomes all members of our community, including parents with prams for our younger children and babies.
Greg was known for his bright and cheerful personality, and it's only fitting that everyone participating in the sponsored walk is encouraged to wear bright colours and/or fancy dress in his memory. The goal is not just to raise funds but to celebrate Greg.
You can support the sponsored walk in memory of Greg by donating to the dedicated JustGiving page. Your contributions will help fund vital research into cardiac arrests, with the hope of saving lives and preventing others from experiencing the same sudden loss.
You can read more about Greg and the amazing 120+ runners that will be taking on this year's Cardiff Half Marathon here.