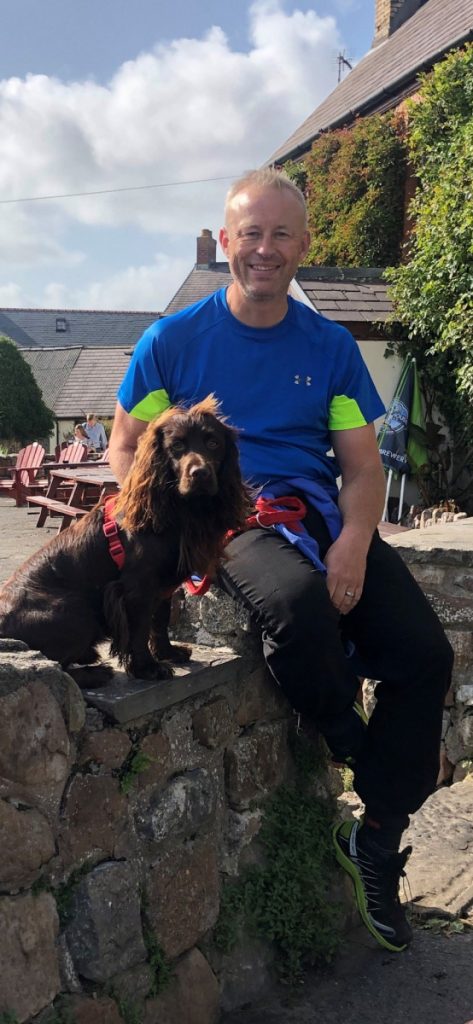 A dedicated team of around 120 remarkable supporters will be completing the Cardiff Half Marathon on 1st October 2023 in loving memory of Greg Lloyd who passed away suddenly in August 2022 after suffering a sudden cardiac arrest.
What binds this extraordinary team together is their shared connection to Greg—his friends, family members, and colleagues—each with an unwavering commitment to keeping his spirit alive through their fundraising efforts. All funds raised by the dedicated team will support the Critical Care Ward who gave the best possible care to Greg when he was admitted to the University Hospital of Wales.
Greg was fit and healthy prior to the cardiac arrest, had partaken in the Cardiff Half Marathon multiple times before, and had even conquered the challenging Snowdonia Marathon in 2019. His role as a police officer demanded an active lifestyle, making his sudden cardiac arrest all the more shocking. Noting all of Greg's fundraising efforts, the amazing team of 120 will be memorialising him by raising funds in his honour.
Greg's wife, Louise Lloyd, said: "Anyone who knew Greg, knows that he was the loveliest, most genuine man and was always willing to help other people. He always had a smile on his face."
Family, friends and colleagues have been fundraising for over 10 months in Greg's memory, recording their efforts on the Much Loved tribute page which currently stands at an amazing £7,162. These funds will be used to enhance the family and visitor area in Critical Care. Greg's son Rhys, and friend Craig ran the Snowdonia Marathon on 29th October 2022, and a huge team of supporters participated in a Parkrun in Greg's memory earlier this year.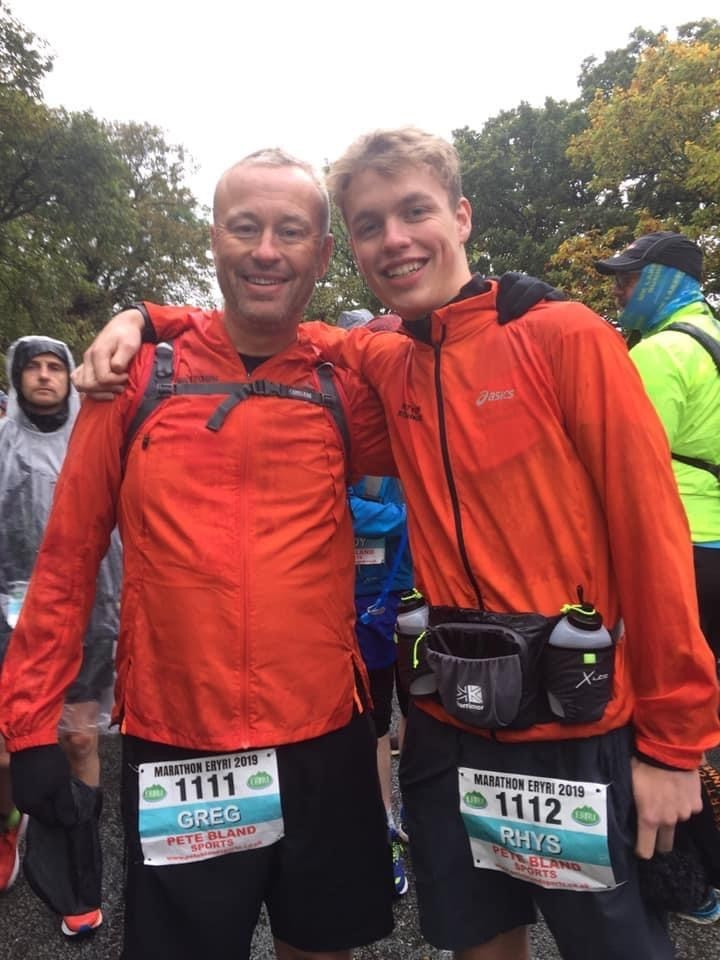 Their fundraising efforts from this year's Cardiff Half Marathon, will support the University Hospital of Wales to conduct new research into Out of Hospital Cardiac Arrests (OOHCA) which will provide more answers into how and why they happen, along with ways they can be treated and prevented.
Current research has shown that less than 1 in 10 people in the UK who experience an OOHCA survive which is something the team are desperate to change. Greg's family never want anyone else to experience what they have and the pain of losing someone so suddenly with no prior warning.
Jade Cole, the Lead Clinical Nurse Specialist for Critical Care Research, said: "I hope we are able to reassure that any donation in honour of Greg, no matter the amount, would be put to very good use for research into the treatment of Out of Hospital Cardiac Arrest that could help others in the future."
This hugely inspiring group of people are already at £5,271 of the ambitious £20,000 fundraising target for the Cardiff Half Marathon 2023. If you would like to show your support, and play your part in saving lives of those who have suffered a cardiac arrest, please donate to the team's JustGiving page.
The overwhelming outpouring of love and appreciation for Greg is truly inspiring, and we can't thank the team enough for their dedication to support the Critical Care Ward, and advancing research aimed at preserving the lives of those afflicted by cardiac arrests.