Cardiff & Vale Health Charity is delighted to announce that Cardiff and Vale University Health Board employee Samantha Crimmins has been crowned Health Hero for September.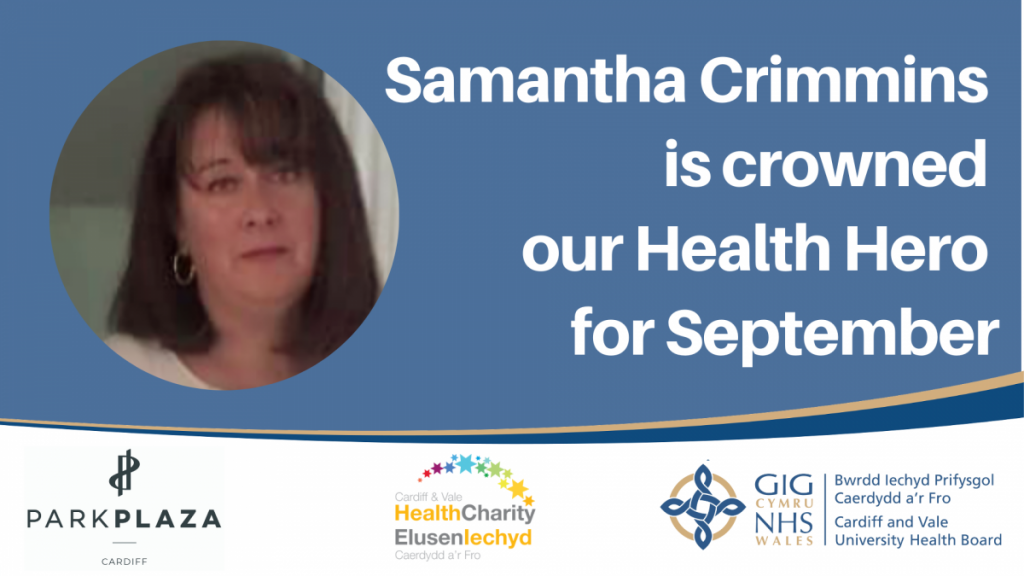 Samantha, who is a Receptionist in Riverside Health Centre was nominated by Jen Pugh, NW Locality Administrative and Operations Manager for "going above and beyond for all patients and staff that use the Health Centre."
In her nomination, Jen said: "I would like to nominate our fantastic Riverside Health Centre Receptionist Samantha for a Health Hero award.
"Samantha always goes above and beyond for all patients and staff that use the Health Centre.
"Many service users of Riverside Health Centre experience language barrier issues when visiting the Health Centre as English isn't their first language. Samantha will always do all she can to help these patients by finding a means of translation and taking the time to find out what they need, including very often walking them to the nearby GP practice when they have attended the Health Centre in error.
"Sam takes time to get to know the regular patients, makes sure adequate seating is available to suit their needs, calls taxis for patients, is a caring ear and has even found out social care and wellbeing information and signposted patients towards these services when in need.
"Sam will do all she can to assist staff in the building, she has built great relationships with regular visitors to the Health Centre such as Shared Services staff, Estates team, Cluster Project staff etc.
"During the pandemic and in lockdown, Samantha was always on site at the Health Centre, making sure staff and patients were safe (the Health Centre also houses two GMS practices), she made sure hand sanitiser stations were sourced for throughout the building and kept topped up, enabled a one way system for staff and patients to move safely through the building, kept everyone on site informed of any updates via clear signage and emails, and managed patient flow into the building as required.
"Nothing is too much for Samantha, especially when it comes to helping the patients and visitors to Riverside Health Centre, we'd all be lost without her!"
Upon informing Samantha she'd been named September's Health Hero she said: "I couldn't quite believe it when I answered the phone and was told I was Health Hero for the month.  I was pleasantly surprised and it was very unexpected.  It really does mean a lot to be appreciated at work."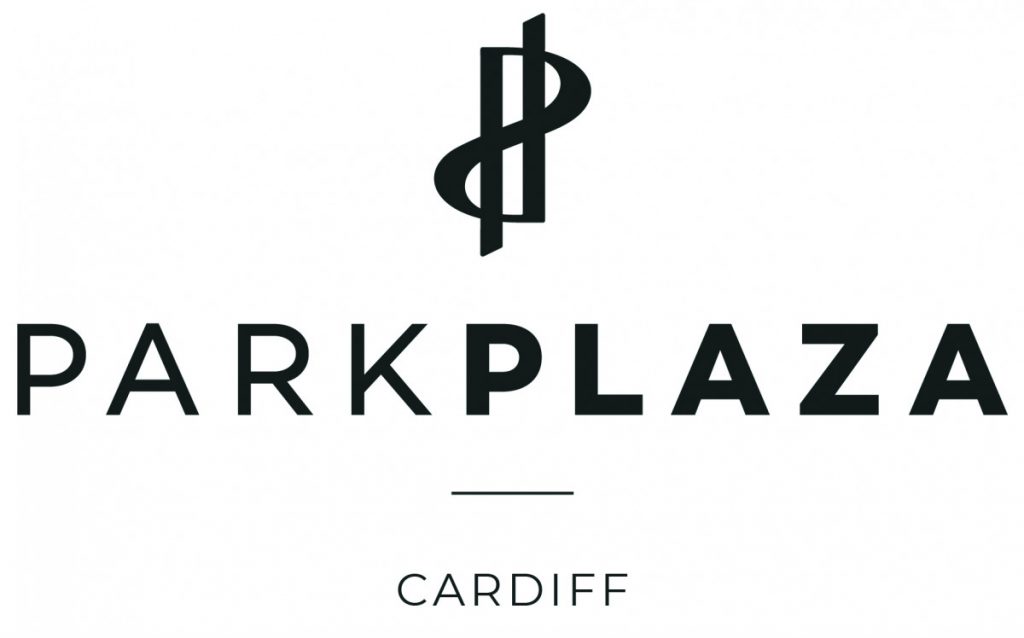 Samantha will be Health Hero for the month of September and will receive a treat from sponsors Park Plaza Cardiff.
The Health Hero Award is supported by Cardiff & Vale Health Charity and Park Plaza Cardiff.
If you feel you know someone who has worked tirelessly to help a colleague or patient in healthcare settings throughout Cardiff and Vale University Health Board and deserves recognition then let us know about them.
To nominate your Health Hero: Email: fundraising.cav@wales.nhs.uk