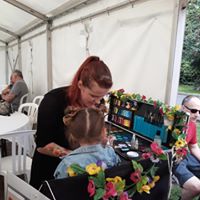 The Prop Appeals family fun day was held in the lovely green gardens of Rookwood Hospital on Saturday 3rd August and brought together families of patients, new and old for a wonderful afternoon of fun.
The day included food, all kinds of games, face painter and live music from Music in Hospitals  There was also some great raffle prizes on offer, donated by Glamorgan Cricket Club, Cardiff Blues, Mission Fitness and many more.
Funds from the raffle will help the Prop Appeal support patients from all over across Wales who are rehabilitating from brain injuries at the unit; many of whom will spend a long time in hospital before they go home. The event raised a wonderful £212.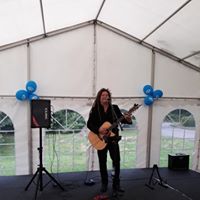 A great day was had by all, thank you to all who came to show your support, it was lovely to see so many friendly faces. Thank you to musician Nick Russell. Mavis, for bringing the lovely dogs from Therapy Dogs Nationwide. Alice, Posy, Matilda and Myfanwy. Face painter, Rachel for painting so many faces and who also donated her time for free. And the many bakers who baked delicious cakes.
Finally an absolute huge thank you to Rookwood Hospital's, Occupational Therapist, Andrea Powell, Amy Parfitt and boyfriend Pete who all gave up their Saturday afternoon to volunteer at the event.