Cardiff & Vale Health Charity recently held its second Blue Tie Ball at Mercure Holland House Cardiff raising over £12,000 for the Prop Appeal which supports patients at Rookwood Hospital.
Almost 300 people attended the event, sponsored by CMB Engineering, Spire Hospital Cardiff and OK Magazine, all with the sole intention of raising money for the Prop Appeal, which supports those suffering from brain injuries at Rookwood Hospital.
Former patients, staff, families and supporters came along, wearing blue ties and blue evening dresses to raise money and show their support to the appeal.
The event opened with a rousing performance from the Superchoir which is an upbeat, high energy choir which helped get the evening off in style.
The evening was compered by two of Cardiff's finest hosts Nathan Wyburn and Wayne Courtney.
The welcome address was provided by Joanne Brandon, Director of Communications, Arts, Health Charity and Engagement.
Prof. Dr. Len Nokes was invited to become patron of the Prop Appeal on the night, which he kindly accepted and was presented with a plaque to mark the occasion.
Patient Regan Paddock and staff from Rookwood Hospital performed her poem entitled "Superheroes" which highlights the care she received while she was a patient at Rookwood Hospital.
A quick game of heads and tails took place before dinner commenced.  During dinner guests were entertained by singer waiters Holly and Leighton who had the crowd on their feet, waving napkins aloft.  An auction and raffle took place with fabulous prizes such as signed football and rugby jerseys, afternoon tea for two and spa treatment vouchers which were donated by generous sponsors.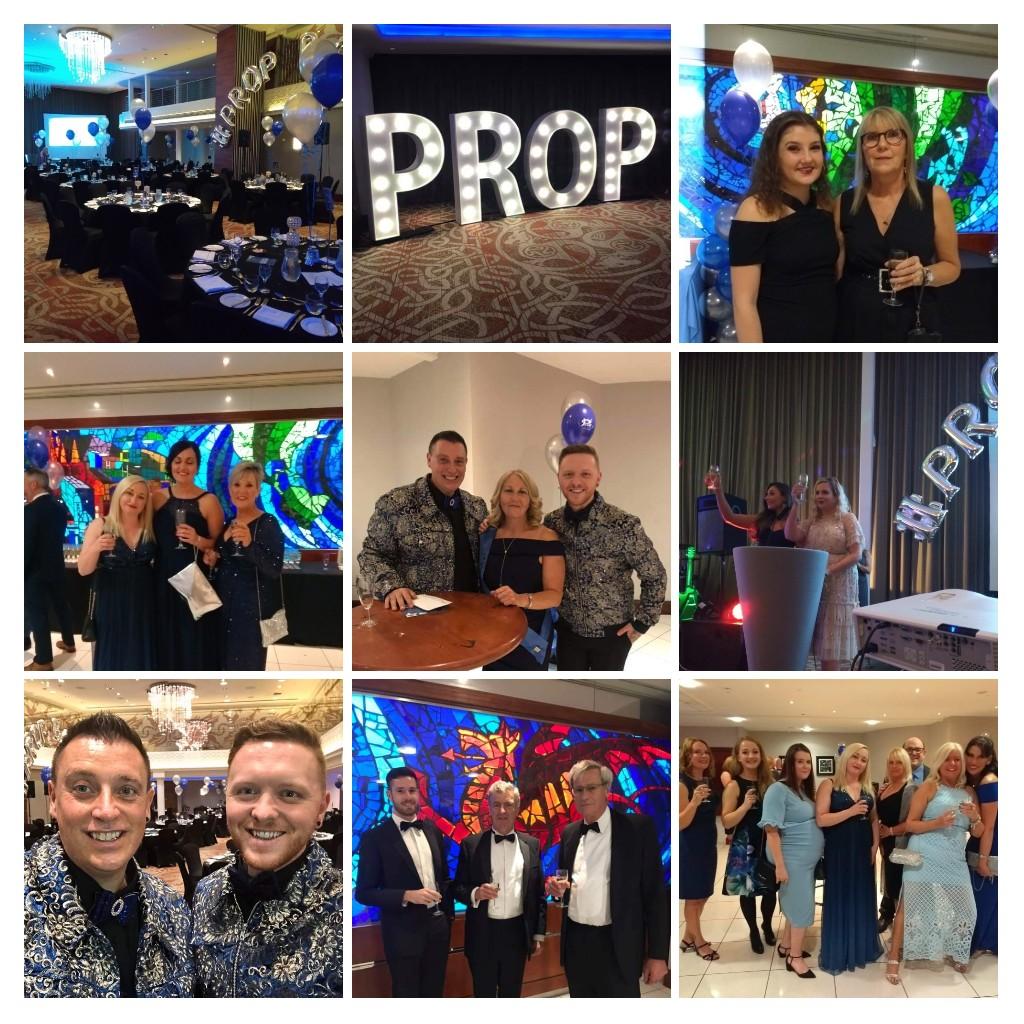 Guests danced into the night, entertained by the Pip and the Cherries who donated their time for free.
The Prop Appeal is part of Cardiff & Vale Health Charity – the official charity of Cardiff and Vale University Health Board.
Joanne Brandon, Director of Communications, Arts, Health Charity and Engagement said: "What a fantastic event! I'd just like to say a huge thank you to CMB Engineering, our main sponsors of the evening, the choir and the band who all donated their time for free.  Your support is greatly appreciated.
"It was a real honour to welcome Dr. Len Nokes as Patron of the Prop Appeal and we look forward to him joining us in raising awareness of the good work carried out by the Prop Appeal committee and staff at Rookwood Hospital.
"I'd like to pay a special mention to Amy Roberts, Alice Coppock, Lucie Barrett, the Health Charity team and members of the Prop Appeal committee, for organising such a wonderful event, raising over £12,000 to help those suffering from a brain injury."
To donate to the Prop Appeal or to find out more please visit www.healthcharity.wales
Photos taken at the event are available on the Health Charity's Facebook page.