This year, Cardiff & Vale Health Charity are pleased to announce they have over 100 runners taking part in the Cardiff Half Marathon 2019, raising money for their local hospitals and wards to improve patient care.
Patients are running to say thank you for the care they've received, staff are running and walking to provide little extras for their wards to improve patient care and the local community is coming together to encourage and cheer on these fantastic efforts.
Here are just a few of those inspirational people who will be taking part in the Cardiff Half Marathon for Cardiff & Vale Health Charity:
Tammie Clemmett is a Staff Nurse in The Breast Centre at University Hospital Llandough and has chosen to run the Cardiff 10k and Cardiff Half Marathon this year to raise money for the unit where she works.
You can donate to Tammie here: https://www.justgiving.com/fundraising/tammie-clemett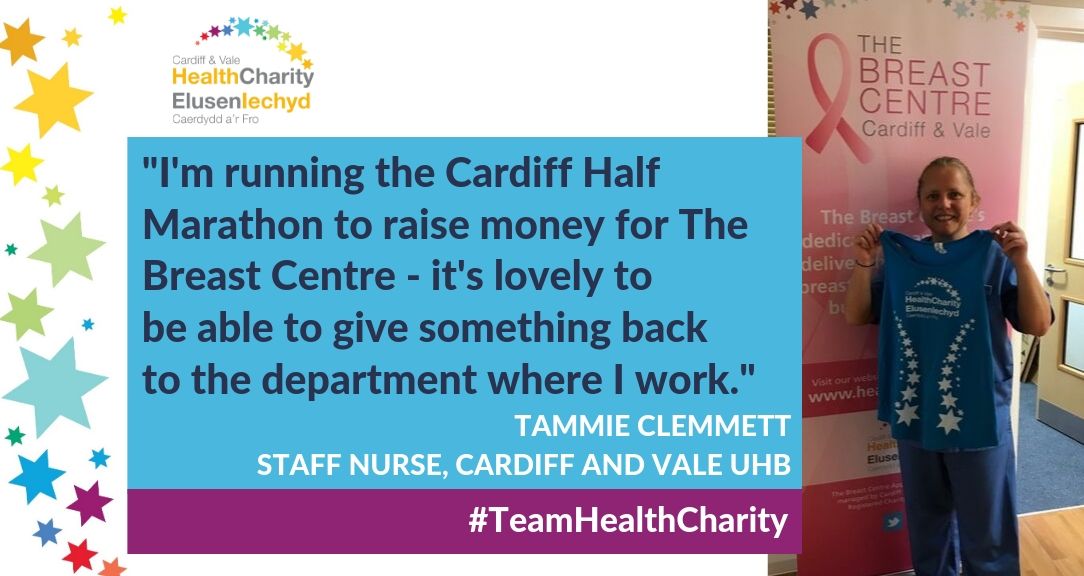 Here's Sally Mogg, MSK Podiatrist who has been working for Cardiff and Vale University Health Board for the past 17 years.
Sally works with patients every day and deals with people with foot and ankle muscular skeletal problems. Sally said:"I'm running the Cardiff Half Marathon to give something back to the services I've used in the past."
Sally is a keen runner, who has never run to raise money for a charity before so we're lucky that she's chosen the Health Charity as her first one! Thanks Sally and good luck!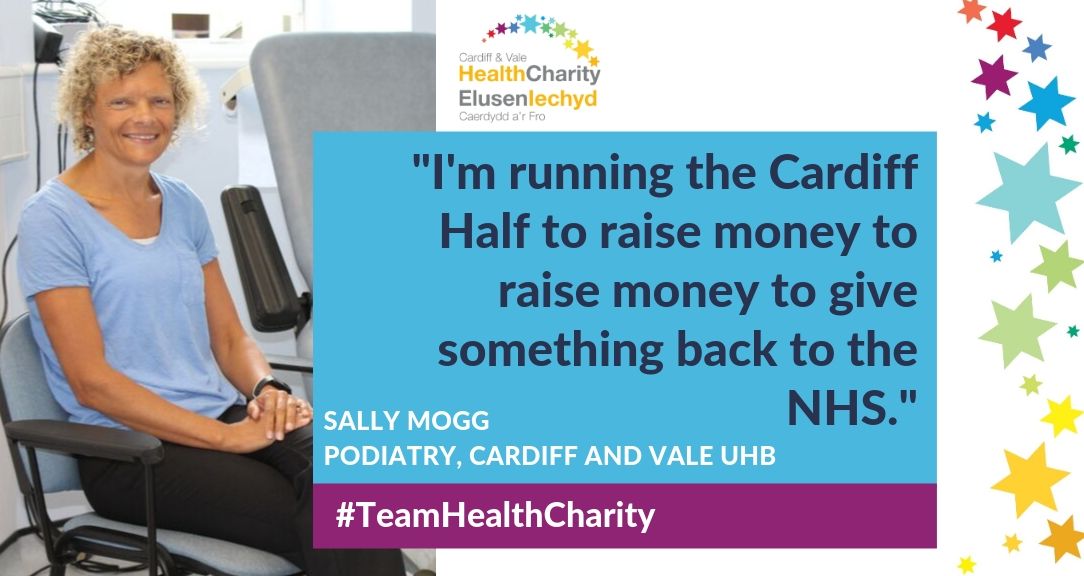 Here's one of our #teamhealthcharity runners Laura Tolley, she works for Cardiff and Vale UHB and wants to help our charity keep doing the amazing work they do by raising funds for us for the PROP Appeal! Go Laura!
Laura said: "Since joining Cardiff & Vale UHB back in May it is clear to see that both the UHB and Health Charity's priority is putting patients and service users at the heart of what they do, therefore I feel it is so important to support the Health Charity to ensure they can continue to carry out the amazing work they are doing.
"I have chosen to raise funds for the Prop Appeal this year, this supports patients in the regional Neurosciences Specialist Rehabilitation Unit. Patients generally have a serious and life changing disability and often have to cope with re-learning all aspects of daily living.
"I am almost at my target so any further donations would be hugely appreciated!!"
You can donate to Laura here: https://www.justgiving.com/fundraising/laura-tolley3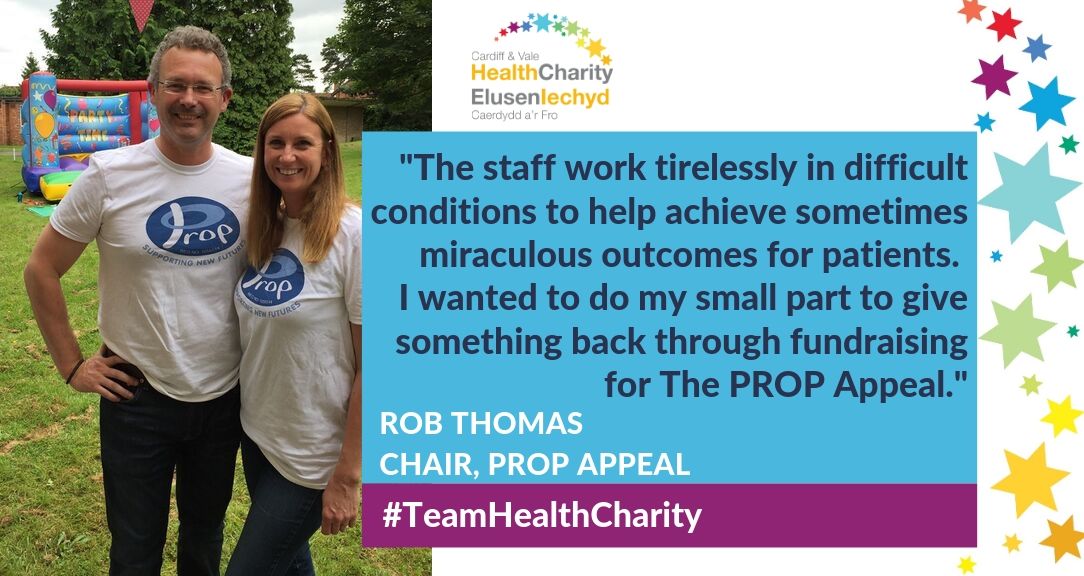 Meet Rob Thomas, a fabulous longstanding supporter, also the Chair of the PROP Appeal fundraising committee who has been heavily involved with raising funds for patients and their families on Ward 7 at Rookwood for the past 12 years.
Rob said: "I have been working for many years in various ways with people with brain injuries and have seen the devastating impact of these life changing difficulties on both the injured people and the wider families.
"However, I have also seen the hope and the joy that people experience through their recovery at places like Rookwood Hospital. The staff work tirelessly in difficult conditions to help achieve sometimes miraculous outcomes for patients and I wanted to do my small part to give something back through the fundraising of PROP."
You can donate to Rob here: https://www.justgiving.com/fundraising/Robert-Thomas20