Representatives from the UHB, Cardiff & Vale Health Charity and the Prop Appeal were invited along to Cardiff City Football Club for the launch of club doctor Len Nokes' book: Only Time Will Tell: A Father's Journey.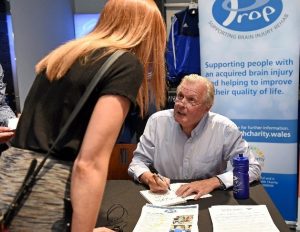 Bluebirds fans had the chance to meet Len, Ken Choo, Neil Warnock and members of the first team squad as they helped promote the launch of the book which has been written in memory of Len's daughter Claire.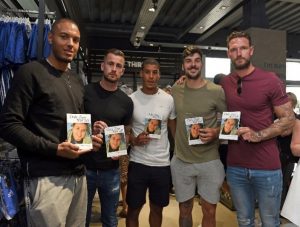 All proceeds from the sale of the book will be split between the Prop Appeal and the British Heart Foundation  Huge thanks to the PROP Appeal Committee for all their hard work on this.
Dr Len Nokes, said "I wrote this book to fulfil my promise to Claire and also to raise awareness of heart-related conditions and offer support to families in similar scenarios".
Only Time Will Tell: A Father's Journey is available to buy at Cardiff City Football Club Shop and online now!
If you would like more information on how you can help Cardiff & Vale Health Charity please call 029 2183 6041 or email fundraising.cav@wales.nhs.uk