Are you looking for a new challenge this year to improve your physical and mental health and wellbeing? Do you need a positive focus during lockdown?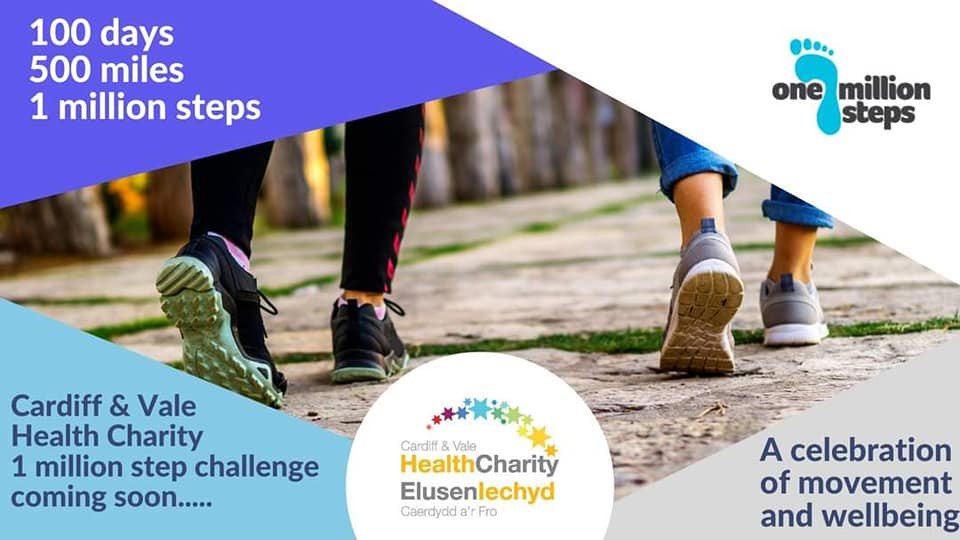 Walking is great for our physical and mental health, so the Health Charity in conjunction with Public Health Wales would like to offer staff a free place to take part in this amazing challenge.
You can walk, jog, run or even dance your way to 10,000 steps a day for 100 days. One million steps add up to an awesome 500 miles!
The challenge starts on 1st February 2021 and you can register by emailing fundraising.cav@wales.nhs.uk and gain your free space. The first 200 people to sign up can receive a free pedometer.
We're asking that you commit to raising a suggested amount of £100 for the Cardiff & Vale Health Charity Orchard Appeal, and once you've registered, you can create your own fundraising page online.
Our Orchard Appeal is raising money to create a wellbeing park at University Hospital Llandough to improve the health and wellbeing of staff, patients and our local community. For more information on our orchard, please visit www.ourorchard.wales For more information on the challenge, please contact the Health Charity 02921 836042 or email fundraising.cav@wales.nhs.uk