YOUR £21,000 NOVEMBER STAFF LOTTERY SUPERMEGADRAW WINNER IS: Elizabeth Smith.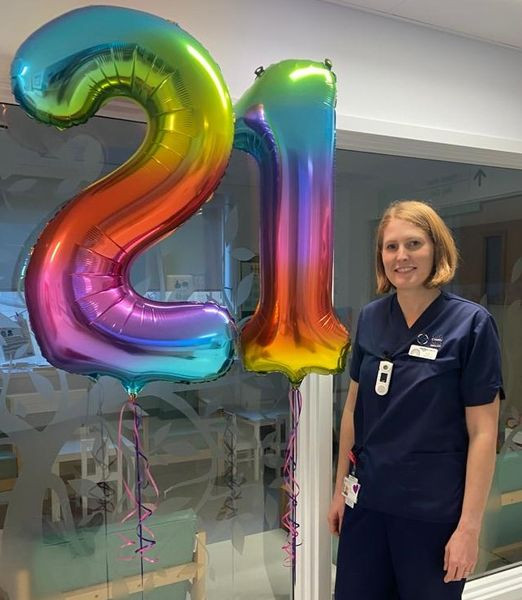 CONGRATULATIONS to Elizabeth Smith, Neonatal Unit, for winning the SuperMegaDraw of £21,000 in our staff lottery draw. A lottery member for over ten years, Elizabeth was absolutely ecstatic beyond words to hear the fabulous news saying "I'll be using the money for a glamorous new bathroom, and enjoying a wonderful holiday with my husband and children.
The Staff Lottery SuperMegaDraw took place on Friday 26th November in the Health Charity Office in Woodland House. Rob Page, Welsh former professional footballer, who is currently caretaker manager of the Wales national team, pulled the draws this month, creating four £1,000 winners and our first lucky £21,000 winner!
YOUR £1,000 NOVEMBER STAFF LOTTERY WINNERS ARE:
Ella Rafferty, Welsh Gender Services. St David's Hospital.
Ceri Knight, Communications, Woodland House.
Karen Doyle, Estate and Facilities, UHW.
Harrison Rowley, Finance, Woodland House.
You could also be one of our lucky winners, sign up todayhttps://healthcharity.wales/hospital-staff/staff-lottery/