Hi, we're Non, Mike, Gruff and Owain. A family of four from Cardiff.

As COVID-19 is starting to make itself felt amongst our community I am concerned, but I'm determined to be positive.

I want to change the rhetoric. Let's focus on 'many loved ones CAN be saved' rather than 'many loved ones will be lost'.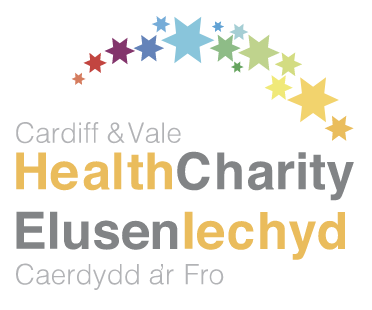 But we can only do this with proactive and urgent action. Now for our local NHS.
Inspired by the campaign started by Paola and Ziggy to raise funds for Ysbyty Gwynedd in North Wales, Non contacted Paola to ask for her advice on setting up similar fundraising pages to help staff at Cardiff and Vale University Health Board. This resulted in positive conversations with their fundraising team and the set-up of this page.

Whilst most of us will experience something very mild, for many this will be much more serious. A lot of us will get ill – and a lot of us will need treating. Either directly or indirectly, many of us will need the help of our amazing NHS and medical staff.

For our NHS to help us – WE will need to help them.
Let's give the frontline NHS team the help they will need. We need to act. We cannot wait until it is too late.

This is where you come in.
Whilst the government is putting huge resources into its COVID-19 plan, in order to make sure OUR local hospitals can give the very best care, WE need to raise money.
Let's help Cardiff & Vale Health Charity, the official charity of Cardiff and Vale University Health Board, so they have the additional equipment and other extra resources they feel their patients and staff will benefit from when they need them the most.
The money raised through this appeal will go directly to Cardiff & Vale Health Charity's Make It Better Fund. The Doctors and Nurses – local professionals who understand what is most needed for our local communities, and who are aware of what the NHS is already doing – will decide how the money raised will be used to best benefit the most vulnerable in our local communities in this specific region.

The monies you give will not replace statutory funding – the money raised through this appeal will be used to fund ADDITIONAL items that go over and above what the NHS is providing.
Your donation could help save the life of a friend or a neighbour, and it will definitely help reduce the strain and improve the morale of a healthcare workforce that will be put under even more pressure than it already is.

PLEASE give what you can and please spread the word.

We have a small window of opportunity to make a real difference – let's use this. Please help.

#togetherletsbeatthis #itwillallbeok #YGagainstCV #supportyourlocalNHS #spreadlovenotcovid19 @health_charity on Twitter and https://www.facebook.com/HealthCharity