Nationwide Building Society branch on Queen Street in Cardiff have chosen Cardiff & Vale Health Charity as their Charity of the Year and have kicked off their fundraising events by doing a static bike ride from John O'Groats to Land's End.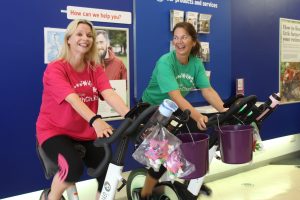 The idea came from Rachael Ford, Member Representative as last year she ran the Cardiff Half Marathon for the Health Charity and this year wanted to do something different to help to raise money.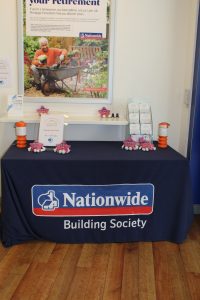 Rachel said: "All week we are cycling the equivalent of John O'Groats to Land's End which is 837 miles on two spin bikes donated by JD gyms.  There are 10 people from the branch that are taking part, hoping to smash the 837 miles.
"A few years ago, my aunt was in desperate need of a liver transplant, and ended up having a new liver 20 months ago.  She looks so well so I wanted to give something back for the care she received.  I'm extremely proud to support the Health Charity because of what the charity does it touches everybody's lives.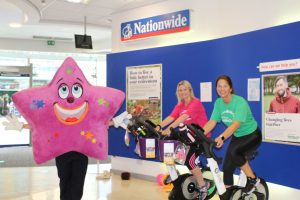 "We've been talking about climbing Pen y Fan for the next quarter's challenge and there's been some talk about the Welsh Three Peaks.
"I'd just like to thank the team at Nationwide for getting involved and to our customers for their support and also JD Gyms for lending us the bikes for the challenge."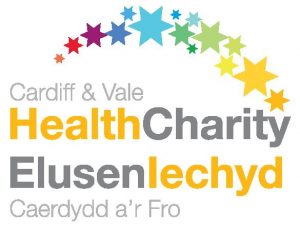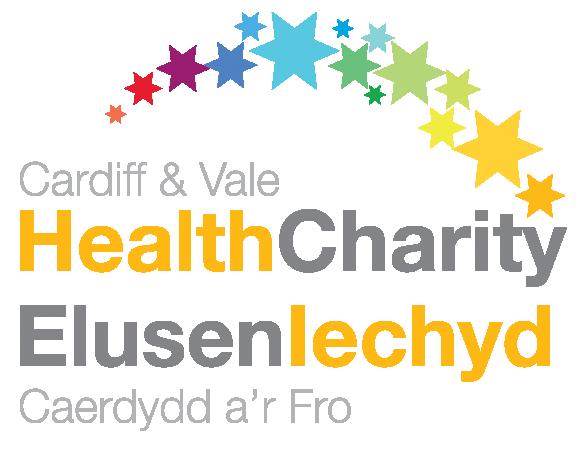 The team have raised a fantastic £359 so far with more donations set to come in.
To find out more how you can get involved with Cardiff & Vale Health Charity visit www.healthcharity.wales or call 02921 836052.