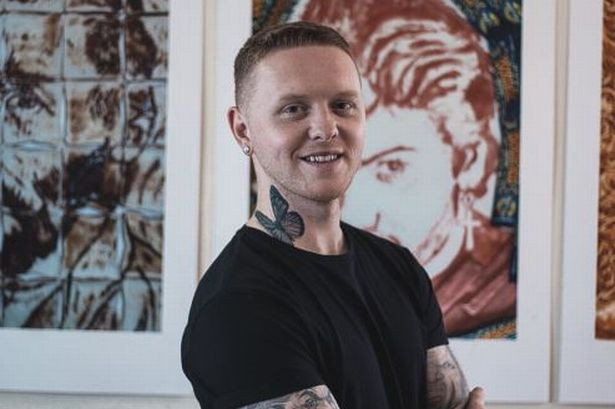 Artist Nathan Wyburn, Patron of Cardiff & Vale Health Charity, has been shining a spotlight on some of the amazing NHS staff who are working on the frontline of COVID-19 through his artwork and he's also raising money for them too.
Nathan is famous for his celebrity portraits and local hero artwork made from Marmite, coffee, lipstick and glitter. When he unveiled his latest artwork it meant more to him than any piece he had ever worked on.
Its message was simple but hugely effective. When it was revealed, its impact was immediate and heartfelt. Nathan had utilised hundreds of photos of real NHS workers in a stunning montage a tribute to health workers fighting the coronavirus crisis.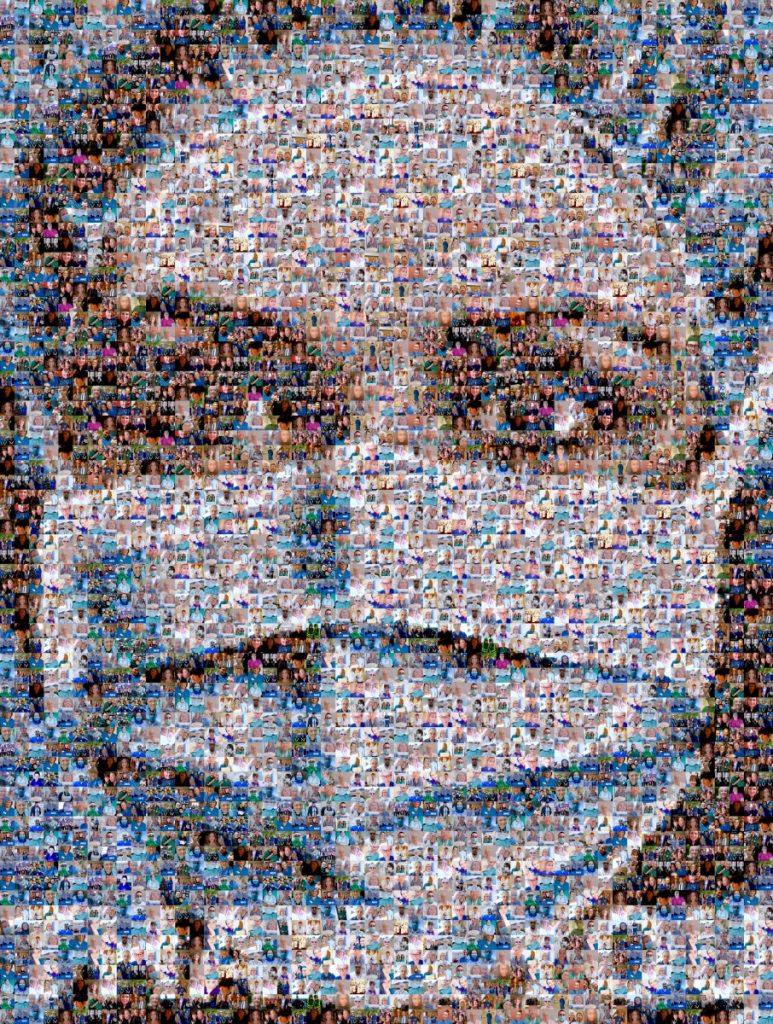 Nathan's latest artwork was assembled by using more than 200 photographs of NHS workers.
Nathan turned the pictures into a collage of a nurse wearing a protective mask with the words "thank you" underneath – an iconic image that will symbolise the NHS and COVID-19 pandemic now and in the future.
Nathan said: "Most of my close friends work in the NHS and are out on the frontline every day – I'm always in awe of them.
"This art is very emotional to me as it contains images of many of my best friends.
"The art took only about four hours to complete but I hope its impact will last in people's minds for many months and years ahead."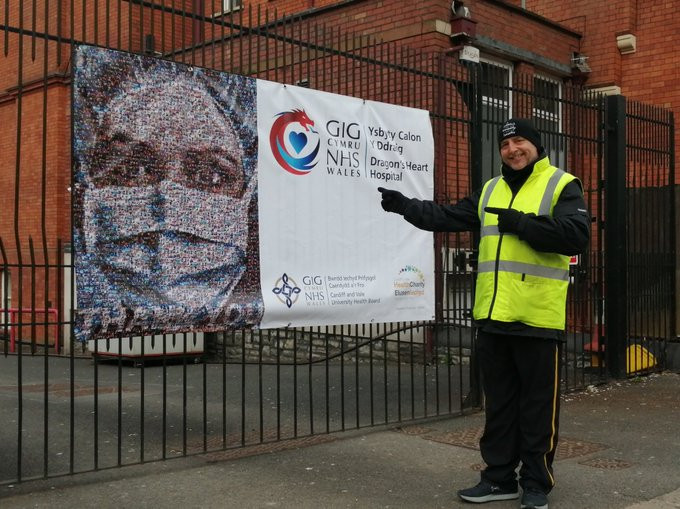 Cardiff & Vale Health Charity have produced large banners of this iconic image, which are proudly displayed at the entrances of each hospital throughout Cardiff and Vale University Health Board. The image has also been used on thank you cards, posters and has been a point of focus at the Dragon's Heart Hospital.
Nathan has previously made portraits of TV music personality Simon Cowell and Prime Minister Boris Johnson out of toast and Marmite, and rapper Eminem out of spaghetti.
Nathan has kindly produced t-shirts and hoodies with the "thank you" collage on the front with 50% of the profits going to Cardiff & Vale Health Charity.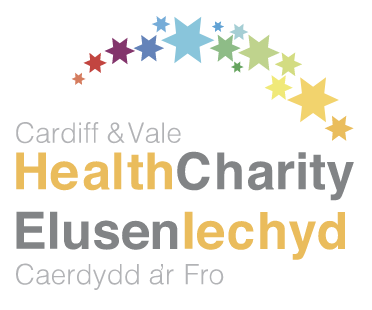 Simone Joslyn, Head of Arts and Health Charity at Cardiff and Vale University Health Board said: "The love and respect shown for the NHS during this pandemic is something that has touched everyone's lives.
"The art that Nathan has produced has reminded us that the NHS is there for everyone from the cradle to grave.
"This art is a fantastic tribute to the incredible professionals within it who care for people and keep people well – thank you Nathan for your support."
To purchase a t-shirt or hoodie please visit: https://www.nathanwyburnstore.com/